Watch Jennifer Rock aka The Skin Nerd explain how we should be reading and treating our skin in the video above.
The skin is not only an organ but one that is entirely unique to each of us. Although your skin performs the exact same processes as the skin of the person next to you, it definitely behaves differently in a huge manner of ways.
The reasoning behind some people being oilier, drier, more prone to dehydration or more spot-prone than others is not simple, but figuring out what your individual skin needs actually is. Buckle up, as you're about to become a skinvestigator.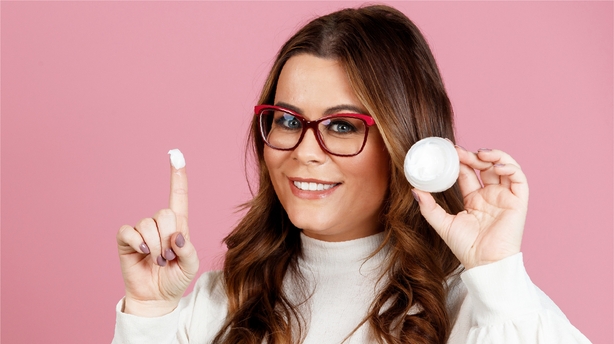 Figuring out your skin type
Your skin type, in my opinion, isn't truly as important as some skincare brands lead you to believe. However, it is good to know so that you can define your "add-on" skincare ingredients, the part of your skincare routine that should be personalised to you. 
When we're carrying out our online consultations, Team Nerd find that people really aren't certain of how to describe their skin. We've had people who have normal skin say that their skin is super oily and vice versa. There is a simple procedure that you can do one lazy afternoon that will banish your uncertainty... 
 
Step 1: Cleanse your face with a mild cleanser (one that doesn't contain acids) and do not apply your usual moisturiser, serum, SPF or makeup 
Step 2: Go about your bits, make yourself a cup of tea and return to your mirror an hour later - this time will allow your skin to accumulate its natural oils
Step 3: Touch your T-Zone, meaning your nose and forehead
Is there a bit of a slip to it? You are oily. Is it rough or tight? You are dry-skinned. Are there any lumps and bumps across your face? You are prone to oiliness and congestion. Is it smooth to the touch? You are normal-skinned!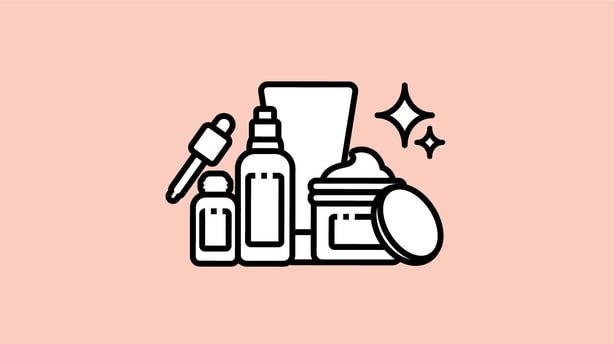 There are a few questions you can ask yourself that will make things even clearer with regard to your skin concerns… 
Is your skin red, sensitive to touch and reactive to new ingredients? Is this a new occurrence? 
If you're saying "yes, yes, yes, and yes", it's possible that your skin is sensitised. This ain't the same as sensitive skin, as skin prone to sensitivity is something you're born with but sensitisation is usually something that you've done to yourself. 
Don't fret though. By using skincare products and ingredients that work to support the skin's barrier, such as ceramides, niacinamide and topical probiotics, and cutting down on exfoliation, your skin will be right as rain in no time. 
Does your skin feel tight during the day? 
Sometimes, even if you're oily or normal-skinned, your skin may feel tight throughout the day. This is a big neon sign pointing towards dehydration. Lash on that hyaluronic acid, drink your water and eat your essential fatty acids! If your skin is always tight, and has been as far back as you remember, it's more likely that you are genetically dry-skinned. 
Does your makeup clump and coagulate after a few hours of wear? 
If your makeup is bunching up like a bad pair of tights, it's probable that your skin is dry or dehydrated.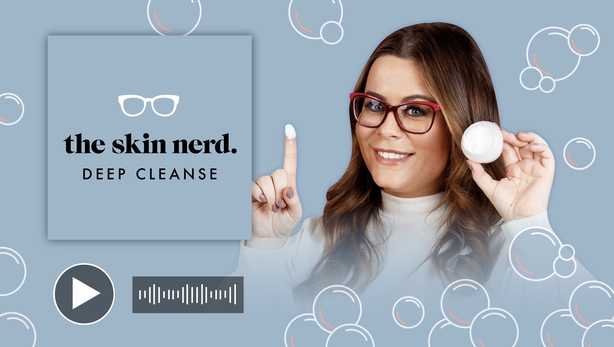 What are your pores like? 
Larger pores tend to go hand in hand with oily skin, whereas normal pores will usually be the size of a pinprick. 
Is your skin not all the same colour? 
Everyone you know has pigmentation somewhere or another. If your freckles don't fade in the Winter months and if you haven't had them as far back as you remember, they aren't freckles per se but sun-related pigmentation. 
You'll most likely see this type of pigmentation, as well as milder uneven-ness in skin tone, across your cheeks and forehead. Another thing to check is the colour of your lower chest, which is usually covered, compared to your neck. Ideally, they should be the same. 
Where are your spots and blackheads? 
This is a much vaguer guessing game and not definitive but where you get your spots can help you to figure out how to put a stop to them. Around the chin, mouth and jawline area usually indicates hormones, congestion on the cheeks would point towards makeup brushes not being cleaned often enough (because we do get lazy when it comes to the blush and contour brushes) and under the skin lumps tend to occur when we're not exfoliating enough. 
The more you know about your skin, the easier it becomes to find a skincare routine that will work for you. Oilier hoomans who experience lumps and bumps should be looking towards the pore-clearing wonder that is salicylic acid, those with dry or dehydrated skin will know that they are better off not skimping on the hyaluronic acid and those seeing redness for the first time know that they need to cool it on the exfoliating. Prioritise dealing with what you see the most of and work from there. It's just like making a shopping list except with an arguably better pay off. 
Get all of Jennifer Rock's top skincare tips and watch her exclusive RTÉ Lifestyle series here. 
We need your consent to load this YouTube contentWe use YouTube to manage extra content that can set cookies on your device and collect data about your activity. Please review their details and accept them to load the content.Manage Preferences
Tune into the RTÉ Player on Wednesday, 8th May, to watch their new four-part series, Good Skin Day, presented by the one and only Jennifer Rock.
Click here to listen to The Skin Nerd's brand new podcast,  'Deep Cleanse - The Skin Nerd'. You can find it on Apple Podcasts, Spotify, Stitcher, or wherever you get your podcasts. Subscribe here.
---
Jennifer Rock is an award-winning skin expert, and CEO & founder of The Skin Nerd®, including the world's first online skin consultations and the Cleanse Off Mitt® makeup removal tool.