The RTÉ Guide's Christmas issue is a festive staple in households across Ireland, and this year's cover is another winner. 
Illustrated by Tarsila Krüse, (who also illustrated last year's Christmas Guide), the heart-warming cover is absolutely gorgeous and also tells an original children's story.
The story illustrates what Christmas is like for a furry family of bunnies, snuggled up at home in their cosy warren.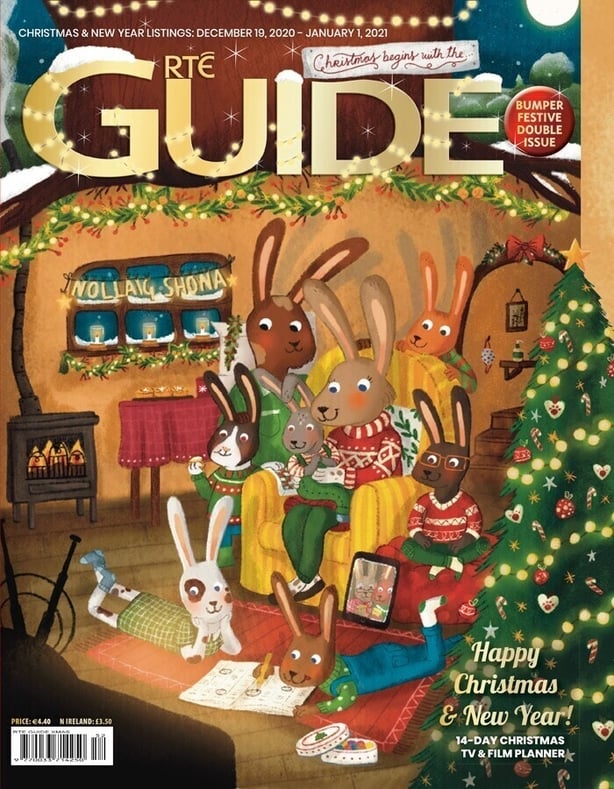 In the colourful, heart-warming story weaved throughout the issue, the bunny family are shown gathered around the TV beside a crackling fire with their RTÉ Guide to watch their favourite shows and movies. Granny and Grandpa join them on their tablet.
The magazine will also feature a children's drawing competition, encouraging little ones to draw their own version of the bunnies' story, with children's book hampers to be won, as well as publication of the winning entry in a January issue of the RTÉ Guide.
We can only hope that it will follow in the footsteps of the Guide's award-winning Christmas cover which featured a host of RTÉ stars including Ryan Tubridy, Marty Morrissey, and Neven Maguire.
The Mrs. Brown's Boys inspired cover won Cover of the Year at the 2016 Irish Magazine Awards. Editor Catherine Lee was "absolutely delighted" to accept the honour at Dublin City Hall.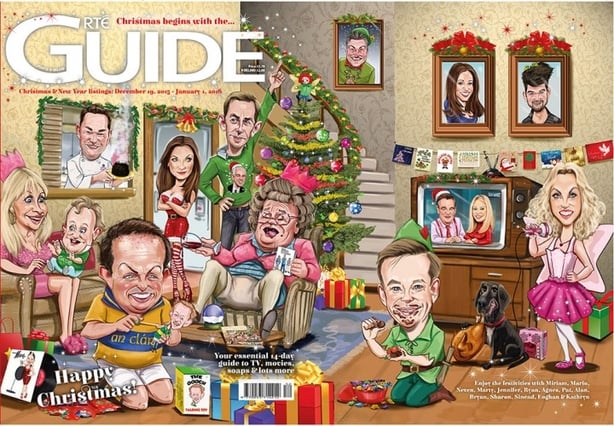 Click through the gallery at the top of the page to see some of the Guide's past covers.