The Christmas RTÉ Guide is a festive staple in households across Ireland, and this year's cover is another winner. Scroll through the photos below to get a sneak peek at this year's cover story and click through the gallery above to see past covers.
This year's incredibly cute cover is titled A Christmas in the Woods and includes a host of woodland characters - Deer, Badger, Hare, Fox, Squirrel, and Robin - who are preparing to throw the 'perfect' Christmas party complete with homemade food, presents, music, and decorations.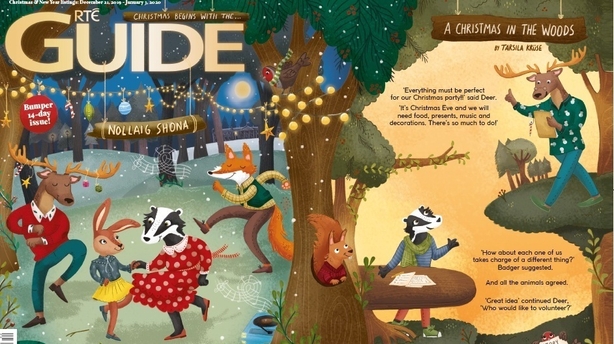 Throughout the story, the animals must overcome their differences (Fox and Hare have a complicated friendship) and band together on Christmas Eve in order to find the true meaning of Christmas before time runs out.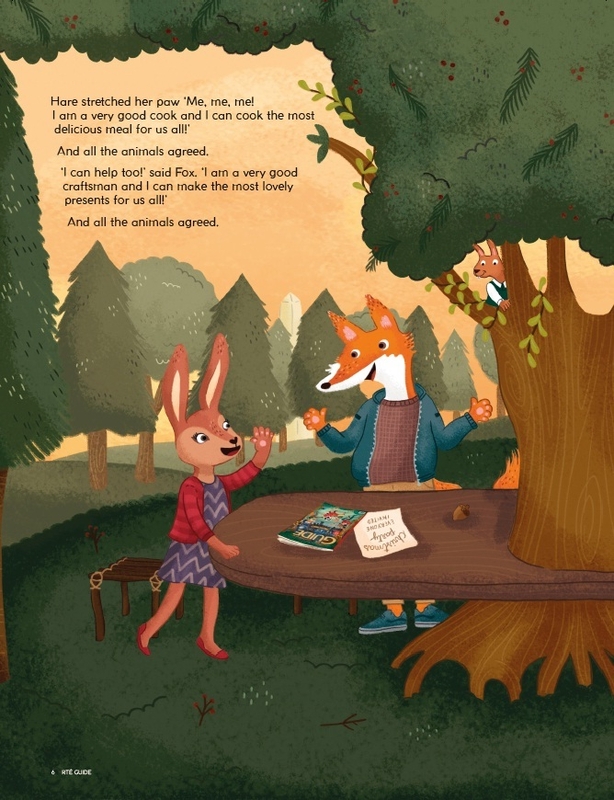 Illustrated by Tarsila Krüse, the heart-warming cover is absolutely gorgeous and represents the very best of the holiday season - quality time spent with those who are near and dear to us.
We can only hope that it will follow in the footsteps of the Guide's award-winning Christmas cover which featured a host of RTÉ stars including Ryan Tubridy, Marty Morrissey, and Neven Maguire.
The Mrs. Brown's Boys inspired cover won Cover of the Year at the 2016 Irish Magazine Awards. Editor Catherine Lee was "absolutely delighted" to accept the honour at Dublin City Hall.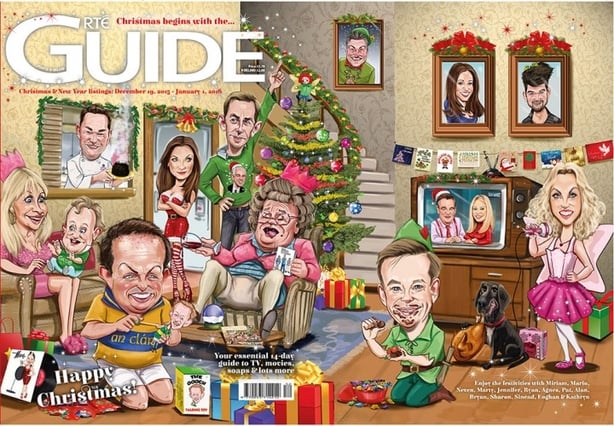 Click through the gallery above to see some of the Guide's past covers.