Consultant editor of Irish Runner, Frank Greally, has some advice before you take to the hills as part of your walking programme.
The reasons for walking are varied. For some people, it stems from feeling the need for exercise or companionship, or to just get away from the traffic, the laptop or TV. Many people get their introduction to walking by just going out the front door and walking the same short local route that feels familiar and safe.
They enjoy it and they repeat it many times, until they have seen all there is to be seen and so then alter or extend their route. As they get fitter and the local routes begin to lose interest, parks, riverbanks, canals or coastal paths may pique their interest. Forest trails are explored and sooner or later they will come to the end of a track that opens out into open country, with hills and mountains.
Hill walking is a different world. There's lots of space and clean air, away from hustle and bustle, time to think or not think at all.
Hill walking is a healthy exercise, without pressure and done at a pace to suit the individual. It's suitable for all ages. There's the freedom to choose one's companions, type of walking, distance, difficulty and scenery. There is challenge without competition, and a sense of achievement. It can be combined with other interests such as botany, wildlife, geology, local history or photography. But the reason most often given for hill walking is 'I enjoy it.'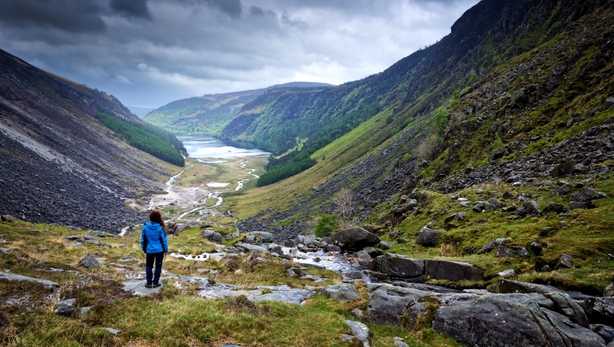 Walking around the local roads and parks need no special equipment or knowledge. The routes are usually easy to follow and soon become familiar. Walking on forest paths requires stronger footwear and good quality rain gear – especially in the recent unpredictable weather.
Once out in open country, there is always an element of risk, but this is easily minimised by gradually learning the necessary skills and acquiring the recommended equipment.
The higher and further off the beaten track you go, the greater the risk. The need for special clothing, equipment, knowledge and skill increases in line with the risk, and of course, the time of year has a big influence too.
Hill walking is an adventure sport, so don't be too ambitious at the start. One of the great pleasures is expanding the scope of your walking, discovering new routes, gaining new skills through experience and using those skills to broaden your walking horizons.
Ask yourself what you want from hill walking: the way you go about it will depend on that. If you are looking for a sociable activity that gets you out into the open air, then I suggest you join a walking club. All you need are good quality walking boots, a rucksack, clothing to keep you warm and dry and a sturdy pair of legs. The club will organise the routes, provide a leader and look after you on the trails and hills.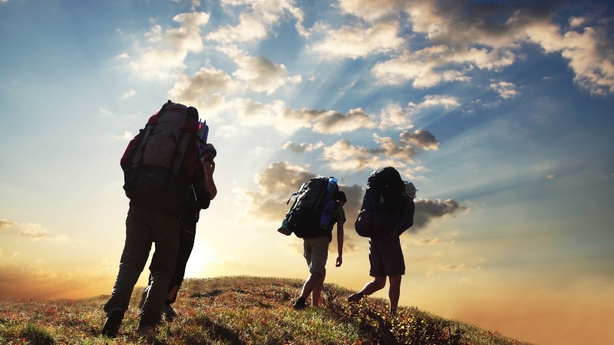 If you are going to join a walking club, I suggest you do that before you purchase any specialist gear. Apart from the good advice to be garnered from club leaders and members, many outdoor shops are happy to give discounts if you produce a walking club membership card.
No matter what sort of walking you do, the pleasure is directly proportional to the comfort of your footwear, so don't skimp in this department. It's good advice to purchase your footwear from a specialist outdoor shop where trained staff can help you choose the best shoe for you – as well as a comfortable pair of socks that can also make a big difference when you are out on a long walk.
A spare pair of socks and a towel are also recommended when setting out on an off-road expedition; some extra food, a first aid kit, a torch and a bivvy bag are also recommended for longer walks.
There are plenty of good hill walks around the country, not too far from roads, where you can really enjoy yourself and gain experience without being too exposed to potentially hazardous conditions. A good idea is to purchase a walking guide and a map of your area and choose the easier routes initially, in order to get the feel for the countryside.
The most important skill in the hills is knowing where you are at all times and you will not get that from just following a guide book. Use the book to suggest a route and follow where you are on a map as you go along. It can be tedious at first, but will pay dividends in the longer term, when map reading becomes automatic.
A 1:50.000 OSI map is the best to get you started. You will need to keep it in a map case or waterproof bag, or get it laminated to keep it dry. I will focus on map reading and using a compass in a future article.
Whether you opt for formal training, or go for learning by experience, develop your off-road hill-walking progressively, as you gain skill and confidence.
Above all, enjoy it!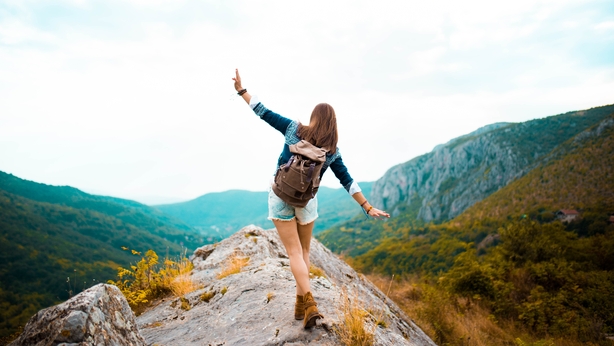 Tips for hills & trails
Des Kane is a walking leader who helps organise weekly walks with the Heels and Wheels Group at the Ierne Social and Sports Club on Grace Park Road in Drumcondra, Dublin.
Des and other leaders at the club have now suspended their walks for a couple of weeks to give due consideration to the new Covid-19 restrictions and to develop a safer way for club members' outings on the trails and hills.
"The health and safety of our walking club members is paramount," Des said. "That is why we are now going to take a couple of weeks to put an updated safety system in place that will fully adhere and exceed the new government guidelines about gatherings.
"There is a big interest from members who enjoy our weekly walks and some of the extra safety measures we are now putting in place include organising pods of eight walkers with a Leader and a Sweeper in place; making sure that safe social distancing is adhered to at all times; having 15-minute breaks between groups setting out on the walk and providing two-way radios to the Leader and Sweeper in each group.
"For hill walks, we normally carry adequate supply of medical first aid equipment, as well as shelter (foil blankets) and a good supply of food."
The age of the Heels and Wheels Group's members ranges from 60 to 80 and Des Kane recommends the walking leader courses organised by Get Ireland Walking.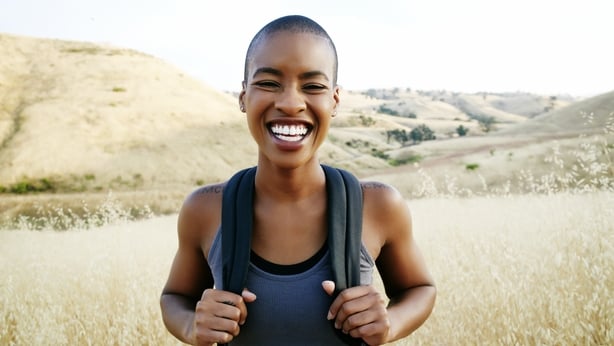 Slí na Sláinte
The Irish Heart Foundation (IHF) has long been an advocate of regular, purposeful walking and continues to carry the message to communities all over the country using the recognisable Slí na Sláinte brand.
Slí na Sláinte means path to health and was set up in 1996 by the IHF to create community-based walking routes suitable for people of all fitness levels. Map boards, kilometre markers and arrows are placed along the routes to guide people and serve as visual prompts and reminder to walk and log your steps. Since 1996, over 230 community-based routes have been created nationally – a wonderful (and highly visual) resource for both locals and visitors.
In more recent years, Slí na Sláinte has branched out into post-primary schools, with over 100 schools now with designated Slí na Sláinte routes. Places of work are also catered for and the IHF have now over 200 Slí na Sláinte routes set up around workplaces, covering all sectors. By bringing the Slí na Sláinte routes into schools and workplaces, the IHF is helping people to make walking an integral part of their day.
Since 2000, the IHF has been training community-based walking leaders to set up local walking groups and to date they have trained over 3,000 leaders. These local volunteers get involved in community projects like Operation Transformation walks, GAA Lights UP and parkrun. Due to Covid-19 restrictions, the IHF is delivering the training course online from September, so you can train to be a Community Walking Leader in the comfort of your own home.
For more information on the Slí na Sláinte programme, see irishheart.ie/sli