Malin to Mizen. Head to Head. 610 kilometres. That's the distance that Wendy Moxley walked in 18 days. "I did a bit of a mad thing, alright," is the way Wendy put it to Ryan Tubridy on Tuesday.
The walk was to raise funds for Women's Aid. The aim was to raise €3,000, and so far the rolling total is almost €8,000. Not bad for "a bit of a mad thing", is it?
Wendy told Ryan that she was inspired to fund-raise for Women's Aid when she heard the statistics that the charity's freephone line saw roughly 40% of an increase during lockdown and the website's traffic was up more than 70%, numbers that Wendy described as "terrifying".
The reality of domestic violence is something that Wendy is very familiar with, having grown up with a father who was a violent alcoholic. Although he didn't physically abuse his children, her father was regularly violent towards her mother.
"It was always there. It was always chaotic. When my father walked into the house, you were walking on eggshells. It was terrifying. You never knew – he was an alcoholic, and a violent one, so, you never knew what was coming through the door."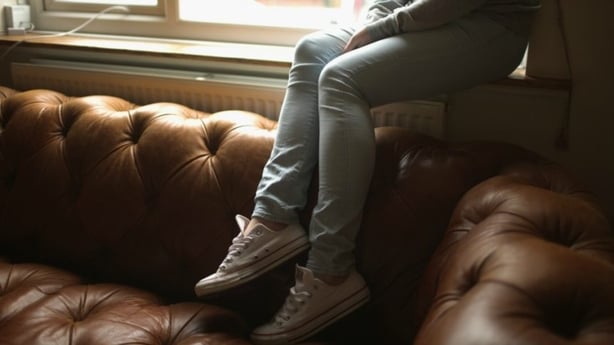 Wendy is quiet–spoken and quick to laugh, but when she recounts what life was like when she was a little girl, it's chilling:
"He could kick off at any stage and you could hear the screams, the roaring, the beating at any time."
Wendy's father died very young – she wasn't even 10 years old when he died – but his violence and its effects have stayed with her throughout her life. She told Ryan about a time that her inebriated father got locked out of the house, climbed up a ladder to her window and got her to let him in.
"Eventually, of course, he got around me and I opened the window and let him in. And then followed by screaming, crying, beating. It was terrifying. And then the guilt, for doing that. And it still haunts me."
As an intelligent adult, Wendy knows that she's not responsible for what her father did to her mother, but, as a child, it was hard to distance herself from self-blame. Ryan asked Wendy if she loved or hated her father. The answer was, unsurprisingly, not a simple one:
"I think I loved him. When he died, I remember – I wasn't at home, I was brought to school and told by a nun at school, one that I didn't like actually, but anyway – and I remember thinking, 'I'm supposed to cry now. My father's dead, I'm supposed to cry.' But I didn't feel like crying."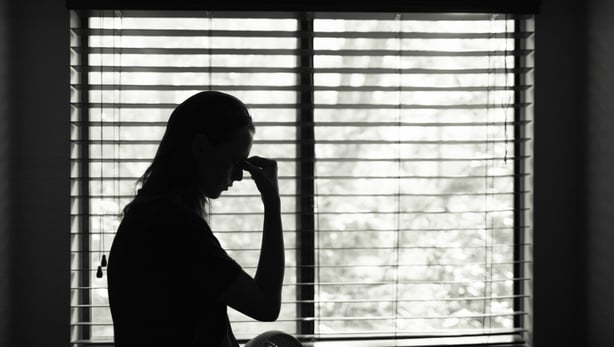 Assessing her father now, Wendy concludes that he was, "cruel, nasty". He probably needed help. Of course, the one person in the household who needed the most help was her mother.
"My mother certainly needed help. She was battered, she was running a business, she had four kids, you know? It was hard going for her."
Ryan asked Wendy about the conspiracy of silence was seen – and continues to be seen – so often around cases of domestic violence. It's an area that is fraught, because, as Wendy points out, any outside intervention can lead to things becoming much worse for the victim of domestic violence. And often, as she puts it, there isn't an outlet, there isn't a way out.
"In my mother's case, I suppose, it was because he owned everything and church and society were just against break-ups in any case, no matter for what reason… And she had four kids – where do you go?"
Happily, in this case, Wendy's mother met a decent person – "a dote", is how Wendy describes him – after her husband died and married him. So, a deserved happy ending for a woman who must have thought it might never come. And there are so many women around the country who are in violent households and whose situations have been hugely exacerbated by the pandemic. They're the people Wendy walked over 600km for.
You can hear Ryan's full conversation with Wendy Moxley here.
If you've been affected by any of the topics covered in this article, you can find services that can help here.