In homes across the country, preparations are well underway for the return to school. Although usually a time of stress and anxiety for children and parents alike, this year's back to school period brings additional pressures as pupils return to a changing environment.
The impact of a lengthy hiatus, coupled with the economic and personal hardships endured by many families, means that children may be experiencing elevated levels of anxiety.
It is important to know that there are steps that parents can take to make the transition from home to the classroom as smooth as possible.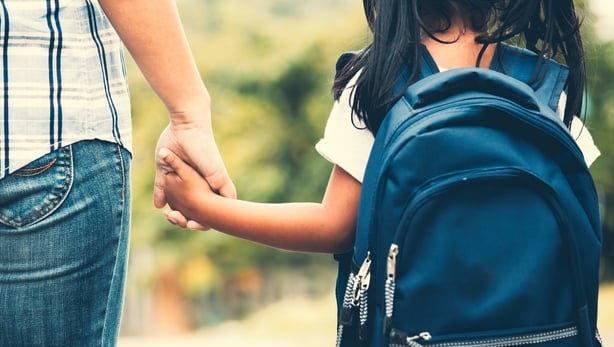 Tipperary-based counsellor Majella Kennedy says that the first thing parents should do when addressing their children's fears is to make sure that they have first addressed their own.
"It's most important that when we speak to our children that we ourselves are calm," Majella advised. "If we're not calm or if we're feeling anxious our children will pick up on that anxiety. It's best to be in a good place ourselves before we have that conversation with them."
"Going back to school, even outside of Covid, can be very challenging and can be very anxiety-provoking', she noted.
"Different children are going to have different needs around this. Some of them are going to be very concerned about what it is going to be like back meeting their friends, if it will be safe, and what will they need to do when they are around them."
"They will all have different issues so it's about remaining calm, listening and communicating," she continued.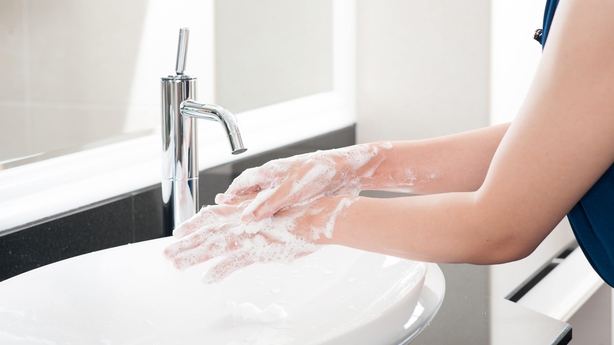 Pupils will undoubtedly pick up on the increased focus on hygiene in schools as teachers and principals work to insulate their school from the coronavirus.
To normalise this, and to reduce anxieties around the increased focus on hygiene, Majella suggests that parents talk about the importance of good hygiene outside of the context of coronavirus.
The HSE recommends washing your hands for at least 20 seconds in warm soapy water so why not make it fun by finding songs to sing to pass the time?
You can stick with the classic of singing Happy Birthday twice or you can mix things up with some pop hits.
You're supposed to wash your hands for 20 sec, which is the time it takes to sing Happy Birthday twice. But I'm tired of singing Happy Birthday and you probably are too, so I've done the very important public service of compiling other songs with roughly 20 sec choruses to sing:

— Jen Monnier (@JenMonnier) March 2, 2020
As well as hygiene fears, children are bound to have a variety of concerns about going back to school and, as such, it is important to not simply talk at them about the situation, but to listen to their worries and anxieties.
"Listen to their fears and what it is they want to express', Majella advised. "Sometimes as parents, we can quickly dismiss the feelings of a child and say 'you'll be okay'.
"We can just dismiss them very quickly and this tends to shove them down and they tend not to come back with what they're really feeling or what they want to know."
Majella suggested a more practical approach that parents can take to equip their children with the skills they need to identify and calm their anxieties.
When talking to children about anxiety, she advises asking children to draw a picture of themselves and to circle on their drawing where they feel their fear.
Parents should then ask their child to put their hand on the area and to breathe deeply and imagine they are sending their breath to that specific area and then exhale deeply with a whoosh.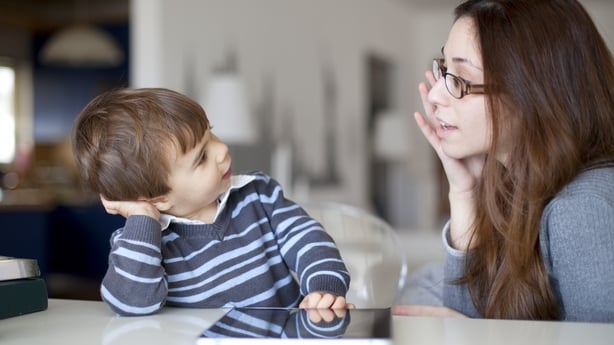 With the virus set to continue to impact many aspects of our lives for the foreseeable future, it is important that we continue to talk to children about how they are feeling and indeed to check in with our own feelings too.
While it may be some time before life returns to normal, by taking care of our own mental health and that of our children we can go some way towards smoothing the road that lies ahead.
Majella Kennedy is currently offering video calls and phone sessions to clients.