RTÉ Radio 1 producer Taragh Loughrey-Grant reflects on her podcast, Atypical Irish Summer - an insightful series in building resilience.
Working on Liveline with Joe and the brilliant team for the past two years has been an insightful experience. I have often felt proud and privileged to work in public service media but never more so than during the pandemic; listening to the real, raw pain that Covid-19 has caused so many people and being a small part in a team, led by the Producer in Charge Rebecca Meehan, helping highlight those callers issues.
Why create this podcast series on resilience?
No Irish home has escaped the effects of the pandemic, some sadly more tragically than others, as we heard, and hear, daily on the show. In search of light relief from the new world order and to destress in the evenings, many of us turned to Netflix, banana bread, around-the-block-marathons - I turned to my kids.
The little ones were being homeschooled - great craic altogether - thankfully though, they were happy out in their cocooning. However, as the initial horrific months passed, it was my eldest guy, Alex, that I felt for. I wasn't sure how but listening to Alex talking about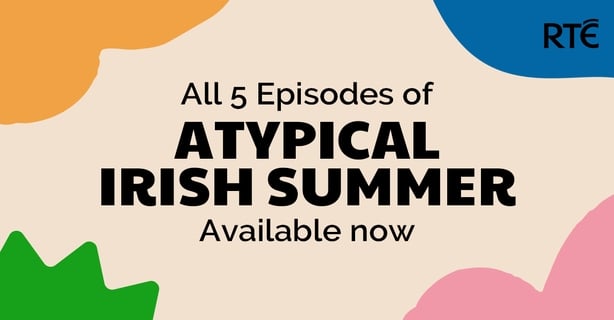 Meet our four 20-somethings
Many of us felt guilty talking about how the pandemic was affecting us as individuals, as people were dying and being buried in previously unthinkable circumstances. Stress, fatigue, frustration, burnout were, and are, taking their toll too.
Alex, like most 20-somethings, had big plans for this year and as keenly aware as he was to be healthy and the importance of keeping all of the immuno-compromised people around him (including his little brother) healthy, he was gutted, as one by one his plans went by the wayside. Six months in Australia with his girlfriend, Doireann…gone. He had gone straight from college into a job to save for the trip, was getting great work experience and then lockdown hit. Money/work, gone.
Doireann had also graduated and given up her job, ready to see the world. During the lockdown, she wasted no time responding to a call for Social Workers, putting her fresh degree training to use in Beaumont Hospital. As keen as she was to help, she wondered would she ever get to use any of those plane tickets she had worked hard to save for.
Their friends were in similar boats, Elaine is a secondary school teacher, teaching leaving cert students and she learned, along with the rest of us, about the new grading system and worried for her students, especially as all contact had to be cut with them. She worried about their parents and her colleagues, as she herself had to move back home with her parents. She had just started dating someone online too…how was that all going to work out?
Finally, college student Sam who, after 10 weeks of a long-distance relationship with his northern Ireland girlfriend, was about to see her again, then lockdown hit - they didn't get to meet up again for another four months. Never mind their plans to goat herd his way across France for the summer. All he could see was empty days ahead and no idea how best to spend them, no college, no job, no money, and a virtual girlfriend.
They were all a bit lost - feeling blessed to be well but lost without a focus and without the usual friends, family around them every day and I wanted to help.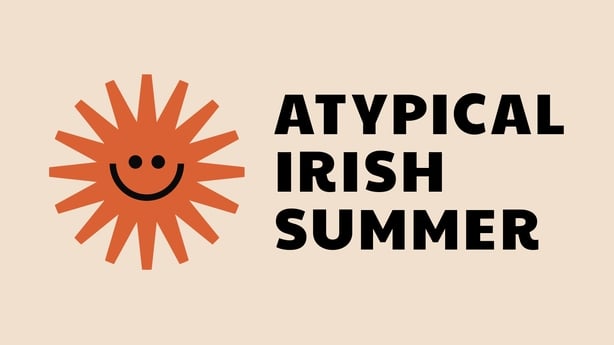 Help from the Experts
The podcast series was born in a bid to help. The four pals allowed us to record them talking about their concerns and worries. The issues that came up were travel, career, love/dating, health, and overall feelings of being lost. That's where the experts came in keen to help. 
Experts such as Burnout and Resilience coach & best selling author Siobhan Murray came on board to give her advice to the four pals on how to deal with the challenges they faced and their new realities with practical tools that she describes on building resilience in episode one. 
Psychologist, media contributor, best selling author, The Well Clinic's Allison Keating shared brilliant insights into the strain the pandemic was putting on our relationships and how despite many of us becoming 'Zoombies', dating had been given a new lease of life online as she describes so well in episode 2. 
Career fears and job loss brought experienced executive coaches and directors, Talent Hub Coaching's Morgan Cummins and Futureneerz' Ciara Kelly together in episode 3. 
The topics of health, fitness, and comfort eating were tackled by a fitness coach, Synergise's MD Gregg Marsh and Nutritionist Mags Carey in episode 4. 
Finally hypnotherapist and best selling author, Fiona Brennan gave invaluable insights into promoting self-care at this time of crisis - the timing couldn't have been better in terms of self-care as she was just finishing her new book which is all about that, The Love Habit.
We need your consent to load this rte-player contentWe use rte-player to manage extra content that can set cookies on your device and collect data about your activity. Please review their details and accept them to load the content.Manage Preferences
Atypical Irish Summer was created not to take away from the bigger picture issues but to help those 20-somethings in crisis, and their families, as they come to terms with their new world realities as a result of the pandemic. By accident, it has helped me - I hope it might help you too. 
Ep 5 - Lessons from Lockdown
In the final episode of Atypical Irish Summer, Clinical Hypnotherapist Fiona Brennan rounds up our series on resilience with practical advice about how to move forward, given the ongoing pandemic.
Ep 4 - Beat the COVID stone
Personal Trainer Gregg Marsh and Qualified Nutritionist Mags Carey from Synergise give their top tips on how to stay focused on fitness and healthy eating.
Ep 3 - My Career Post COVID
Career & Recruitment experts Ciara Kelly and Morgan Cummins with practical insights useful for the thousands of people who have been affected by the pandemic, in terms of finding not just work, but a fulfilling career.
Ep 2 - Love Life & Lockdown 
Allison Keating from BWell Clinic gives practical insight into how romantic and family relationships can survive.
Ep 1 - No Travel? No Problem!
Advice for 20-somethings whose summer travel plans have been affected by the COVID-19 pandemic. Guest is Siobhan Murray, Coaching Psychotherapist.