If our burning fascination with Normal People – not to mention Connell's chain – says one thing, it's that we're all seriously missing the thrill of romance these days. Maintaining a spark in usual times can be stressful enough, but add to that the current restrictions and you have a recipe for a lot of yearning.
Love in Isolation, a new RTÉ Player Original, is peeling back the curtain on how people are dating now, when dates, long weekends away and everything in between is on pause.
Since lockdown and social distancing became the new normal, singles looking for love have had their pursuits put on hold, but online dating has never had such a role to play in keeping us connected.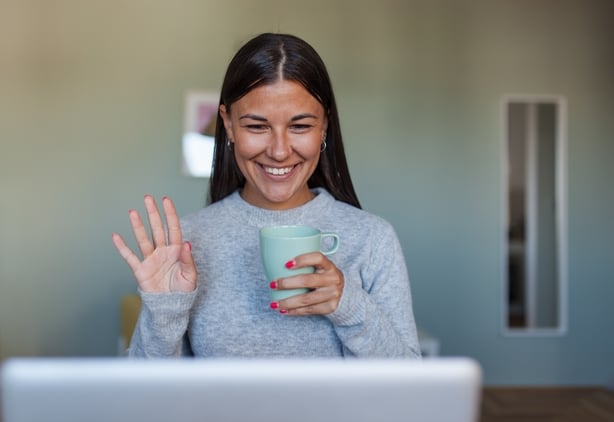 Read more: Roe McDermott's guide to online dating while social distancing
Recorded in their homes via video chat, our daters will bring us along as they strike up that first face-to-face chat, dressing up, pouring themselves a drink and maybe even lighting a candle here and there. We'll follow along as they test the chemistry, have the chats and suffer through dropped connections.
Let's face it, none of us have any news, we're all quizzed out and the liveliest chat we have day-to-day is what's for dinner, so now's the time for a little bit of romantic intrigue. Even better? No need to haggle over the bill, decide where to go or shave your legs.
Online dating will be nothing new to many of our daters and gabbing away comes naturally to us. We're a nation of matchmakers, after all, and there are some things an algorithm just can't pinpoint when it comes to attraction.
Take Savannah Nolan, 24, from Dublin and her buff gym bunny date Emmet who held his own as the boisterous pair went a few rounds on their date. "Emmet was all the things I'd asked for down to his green eyes! He was tall and athletic, driven, he had traveled and was really outgoing and good fun.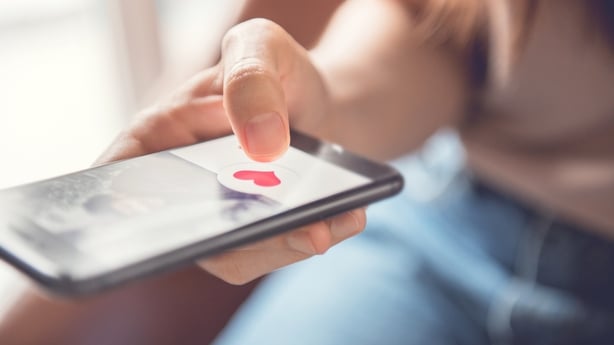 "We got on really well and the date and conversation flowed, I was losing track of time. My friends would consider me to be loud and outrageous, but Emmet almost made me look boring. We were both such high energy and it almost became a competition of who was the most fun and outrageous."
As with many things, lockdown will bring a few unexpected changes to dating, not least the opportunity for the daters to watch back on their dates when the show airs. Alan Young, 24 from Kildare, isn't too eager to take a look at that: "It might be weird to watch it back on RTÉ Player though, because whoever watches themselves back on a date? Sometimes all we have is a blurred memory!"
"I know this is a difficult time for a lot of people, and hopefully a bit of light-hearted fun like this will put an infectious smile on your face. As for the date itself, this was a great opportunity to do it without having to swipe left or right. It was also great to be able to share some of my life and what it's like as a gay man on the dating scene. You'll just have to watch and see... As Cilla Black would say, should I buy myself a hat?"
Love in Lockdown is available on RTÉ Player from 9 June.