Roe McDermott looks at how dating app users can garner more creative, authentic connections in a time of social distance and isolation.
This time of quarantine and self-isolation is already proving challenging for couples to keep the love alive – and the fallout is beginning to show. In Xi'an in China, more than ten million people were placed under lockdown at the beginning of 2020.
When restrictions were eased, the city's divorce rate spiked, as quarantined couples found their usual structures and coping mechanisms crumbling, and underlying conflicts and incompatibilities were suddenly, literally, inescapable.
Divorce lawyers in the U.K. and the U.S. are predicting a similar phenomenon to hit later this year.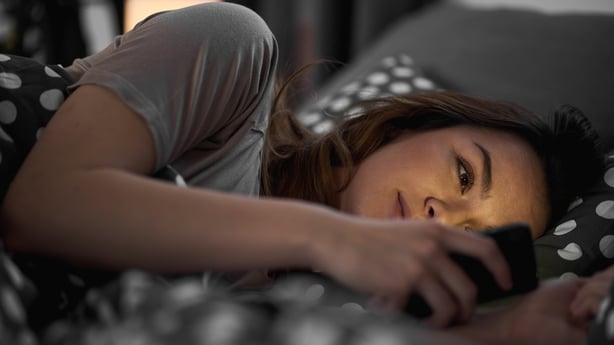 But is the coronavirus really the death knell of romance? Or rather an opportunity for us to reimagine what romance could look like, and what we want from our connections and relationships with others?
For single people, could this time of isolation possibly offer us an opportunity to reimagine how we use dating apps, transforming a frequently objectifying and unimaginative slog into a dating scene that embraces creativity, connection and new takes on old-fashioned romance?
To be upfront about my biases and completely anecdotal, non-scientific research findings: I firmly believe that Irish people's online dating game is weak. As someone who lived and used dating apps in America for years, and who still travels frequently and likes using Tinder to mine locals for their top must-dos in their city, I have found that Irish Tinder users are far less likely than international peers to fill out their profiles at all, let alone put effort into making their profiles interesting or original.
Irish users are also less likely to use interesting conversation starters or to even read other people's profiles, instead, looking only at photos and sending out generic copy-and-paste greetings.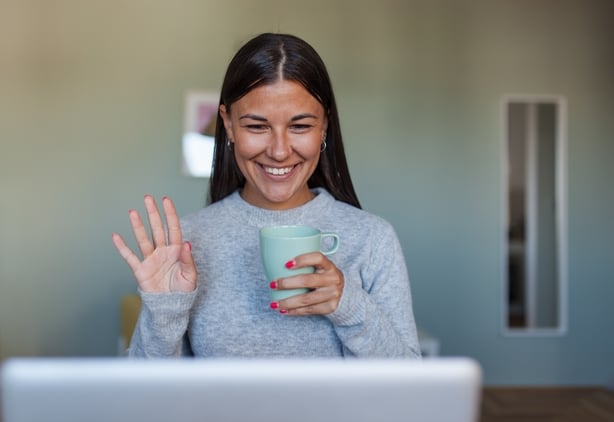 When disinterest and objectification is the norm, it becomes all the more difficult to be forthright about wanting a connection, to keep pursuing it, to not become jaded. If my inbox has 'How's you?' messages from twenty people with blank profiles, it becomes hard to care about creating a connection with any of them – if one doesn't work out, there are nineteen others the exact same.
But the isolation of coronavirus may change how we're interacting. Dating apps have already seen a spike in interactions online, with OKCupid reporting that 50 million messages were sent on its dating service in the past month by people talking for the first time, with still more expected to do so this month.
Tinder also noted that as areas become affected by isolation measures, new conversations are taking place and they last longer.
So now that more people are using and talking on dating apps, how can you use this time to make your dating profile stand out, and to keep dating creative and fun when you can't go out for dinner or even lean in for the first kiss?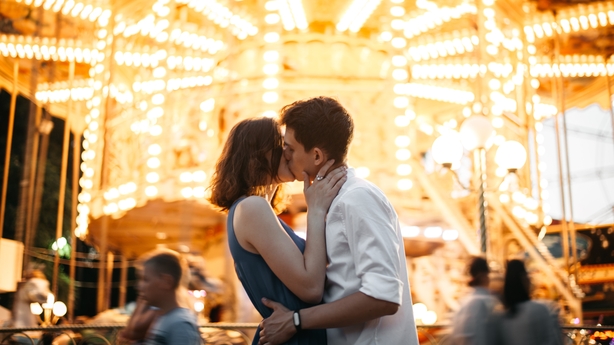 Here are some tips for using dating apps in the era of social distancing and self-isolation and set a new standard that will hopefully continue after this madness is over.
1. Fill out your profile!
Basic, but it apparently needs to be said. There's something tragic about an empty dating profile, revealing that the person wants to make a connection – whether romantic or sexual, no judgement here! – but is too self-conscious, lazy, or terrified of vulnerability to actually put in the effort to do so; to reveal who they are and what they're hoping for.
Whether you're looking for something completely casual or trying to meet the love of your life, give a glimpse of your personality. And try not to be too generic: eating food is a universal life necessity, not a personality trait. Similarly, many people like travelling, so instead share what destination is on your bucket list.
Or use your profile to ask a question that people messaging you can answer – instant conversation starter.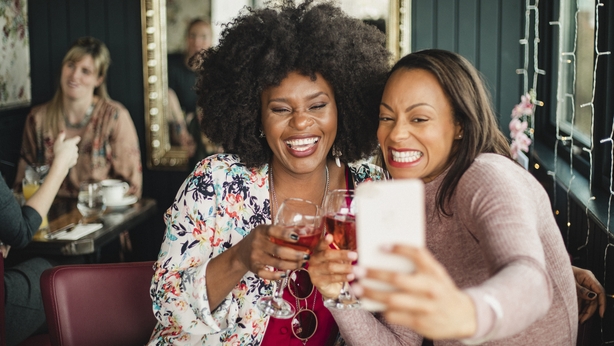 2. Embrace conversation.
While texting and emailing has become an inextricable part of daily life, social distancing has revealed how much we really do care about actually getting to talk to people in person and on the phone.
The dating app Bumble has offered in-app calls and video chats since last summer, but it recorded a 21% increase in Bumble Video Call usage in the first week alone. So if you've been chatting with someone on an app, why not have a phone call or FaceTime date to see if the banter flows as easily in conversation as it does online?
Talking on the phone relies more effort and attention than texting, showing your interest. It also allows for free-flowing, nuanced communication, as you can share your emotions and humour easily through tone of voice, volume and pitch – and you will learn quickly if the other person is a good listener, chronic interrupter, or if they're still funny when they don't have an hour to compose and edit a text.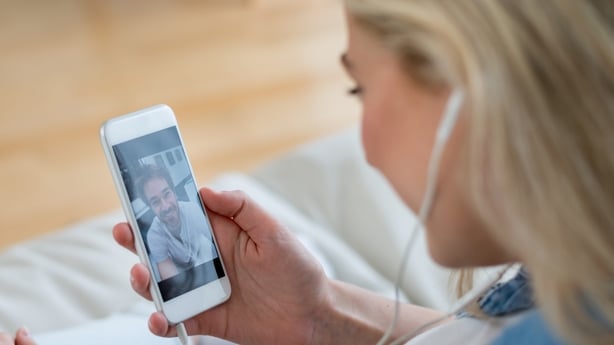 3. Get creative!
Families and friends are sharing poetry and music over Whatapp voice notes, and having bookclubs and wine nights via Skype and Zoom. Comedian Alison Spittle's weekly #CovideoParty is letting thousands of people rewatch some classic films together and talk about them on Twitter. Musicians are live streaming mini-concerts from their bedrooms. So why not bring this creativity to your dating game?
Swap Spotify lists of your favourite music – it's the new version of making someone you like a mixtape. Pick a film to watch at the same time, and talk about it after. If you're into video games, play an online game together. If you're artsy or a bookworm, some galleries are doing online tours that you could take, or send each other your favourite book.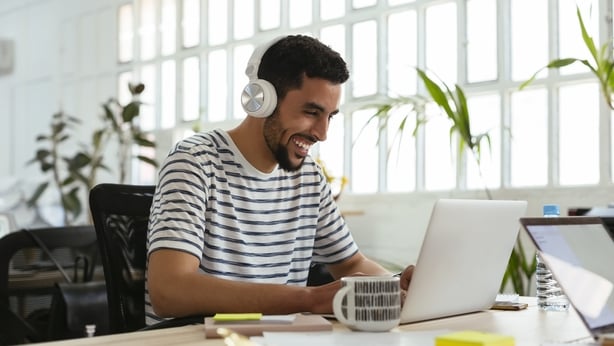 4. Social distance activities
Of course, we're currently on a very important stage of social isolation, where unnecessary social outings should be avoided and we all need to limit our interactions with people. When it's safe to have socially distant meet-ups with new people, take your date on a walk, a bike ride, or agree to both bring your favourite food to share on a two-blanket picnic.
For those who like to take their time getting to know someone, these social distancing dates are a nice way of removing the anxiety and pressure of whether or not to make a move. When the expectation of a first-date kiss (or more) is removed, there can be less anxiety, and you can focus on whether you're really enjoying yourselves and feeling a connection.
And if you are – well, building up a bit of sexual tension and suspense can be fun. Enjoy it!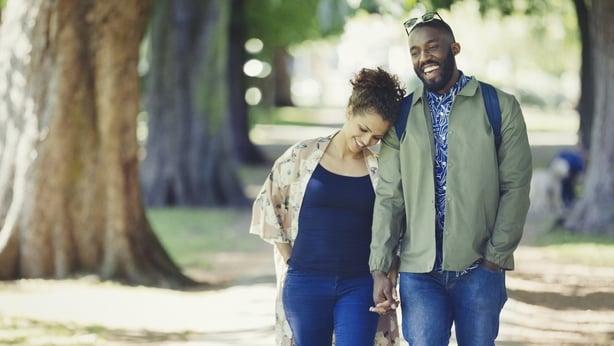 - Written by Roe McDermott