I once had a boyfriend who loved filling in the days of his calendar with appointments. Lunch with this person on Monday, dinner with that person on Wednesday, and the weekend often banked off for us – free time.
When I asked why he did this, seemingly seeking out things to fill his days with rather than enjoying the long hours of summer, he said it gave his brain a dopamine hit to look at a full calendar, to know that good things were coming.
Now that I order things just for the thrill of getting post, I think I get him.
The current pandemic has taken many things away from us, from travel plans and dates to health and loved ones. When the world is going through a health scare of such magnitude, losing something as low-stakes as a routine seems trivial. But with such uncertainty around us, the loss of the familiar, dependable and safe feels like a grave one.
Are we just what we do?
You can know nothing about tomorrow except for how you'll make your coffee, and there is deep comfort in that. Routine roots us in place. It gives us solidity, something to cling to amid the ceaseless chaotic careening through circumstances that is life.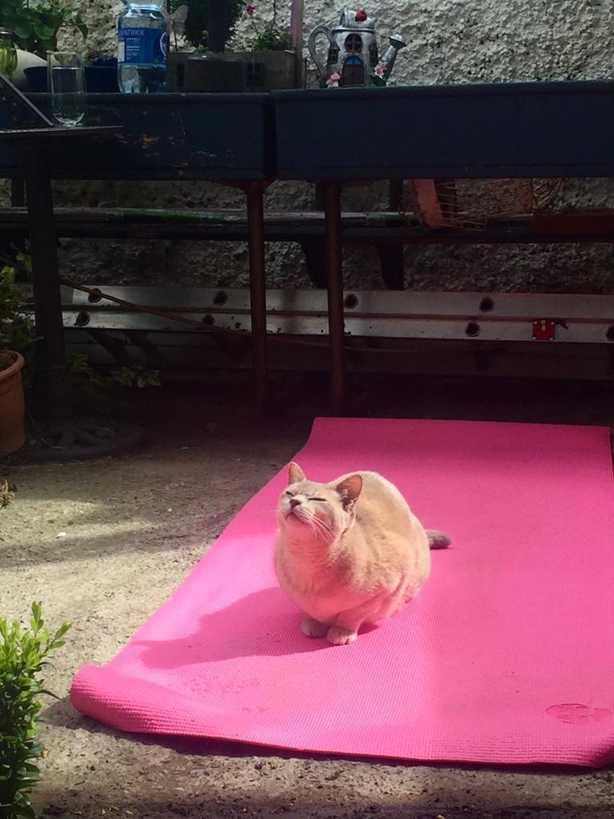 For many people, however, our routines also say something about who we are: do we start our days with a workout or by journalling? Is there a café where everybody knows your name, or a bar you and your mates only meet? Is Monday always leg day at the gym?
What does this all say about us? Because whether we realise it or not, if you're telling people about how busy your routine is, it all does say something.
"Generally most people create a sense of identity around their work but they also create a sense of identity around the things they buy or acquire", says Carlos Saba, co-founder of The Happy Startup School, a community of entrepreneurs whose slogan is "happy is the new rich".
We need your consent to load this Instagram contentWe use Instagram to manage extra content that can set cookies on your device and collect data about your activity. Please review their details and accept them to load the content.Manage Preferences
The café you used to get your Saturday coffee at is closed, your regular salon is too and pubs won't reopen for many more weeks. "When you're no longer able to buy stuff and you're no longer able to work, then there's the question of who are you anyway?"
Hustle culture
Central to this is hustle culture, a lifestyle that prizes extremely long hours, an always-on presence at work and a constantly upbeat attitude even in the face of gruelling pressure. It's the mentality that says "keep going until the job is finished", one that many commentators say creates an unhealthy tie between "work" and "self".
It's a lifestyle popularised by tech superstars like Elon Musk and Twitter CEO Jack Dorsey. For Saba, the term has "negative connotations".
"It's a metric of success that is defined by fame, money and influence, so the poster children of the start-up generation embody this idea of being famous and making lots of money because of the way they hustled, so that becomes a definition of success and it has essentially skewed people's perceptions of self-worth."
We need your consent to load this Instagram contentWe use Instagram to manage extra content that can set cookies on your device and collect data about your activity. Please review their details and accept them to load the content.Manage Preferences
For Saba, hustle culture is all about rushing from A to Z. "It comes, for me, from a space of nearly conning. Like, how can I find the shortcuts? How can I get somewhere quicker? The other aspect of it is how do I solve problems or try things out through brute force rather than thinking and reflecting."
Forcing routines
Self-driven rituals like a "morning routine", mimicking the 5am wake-up times of tech CEOs, or forcing yourself into a feeling of calm by making a laborious breakfast can be less relaxing than they are stressful. Unless you're the kind of person who truly enjoys making sourdough, putting pressure on yourself to do it for the 'gram will only make you feel more lost.
Saba calls many of these trendy rituals "productivity hacks" peddled to help you "become more efficient with your time so you can produce more". "The challenge with the routine is when it's imposed on us and then taken away, and we don't know how to create it for ourselves. That's when we get lost and feel uncertain."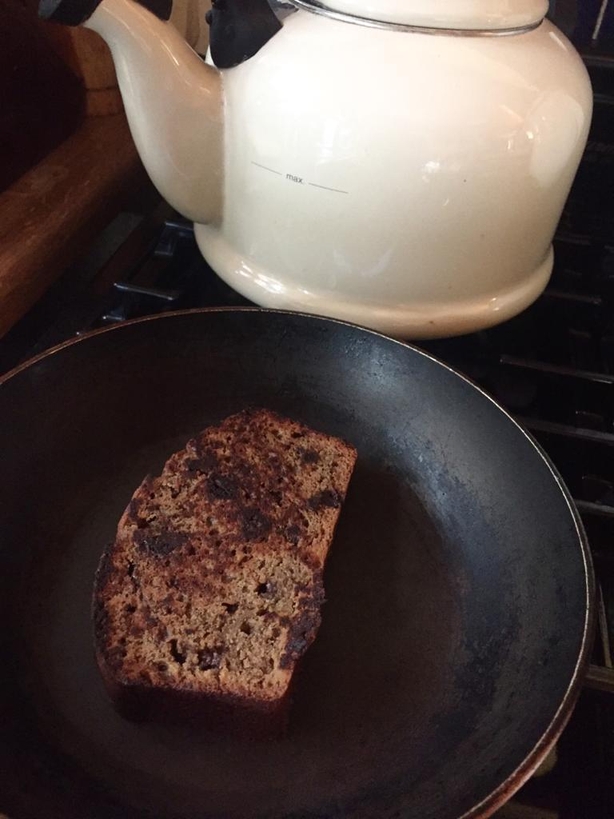 I've absolutely been guilty of building an air of busyness around me, but it quickly falls away when your kitchen table becomes your desk. A pandemic doesn't lighten anyone's workload and, if anything, people are finding themselves busier than before.
What's lost is the part we get to show off to the world: the outfit you've picked for that important meeting, the project you "can't tell anyone about yet" but are "super excited about", the artful flat-lay photo of your laptop opened beside a coffee and some stationary for that Insta-aesthetic.
In many ways, I loved that part. It made it all feel more glamorous.
Coping with uncertainty
It's not just boasting, though. We create routines to deal with our inability to cope with uncertainty. "From my perspective it's an evolutionary thing", Saba says. "The ancestors that favoured uncertainty ended up being eaten by lions and tigers, while the ones that were more cautious were the ones that survived.
Now, there is no easy entry points for those wanting to hustle and seem busy. The most carefully curated air of importance is no match for a lagging Zoom video call. To get through this period of uncertainty, we need to take our time in a way few of us are used to.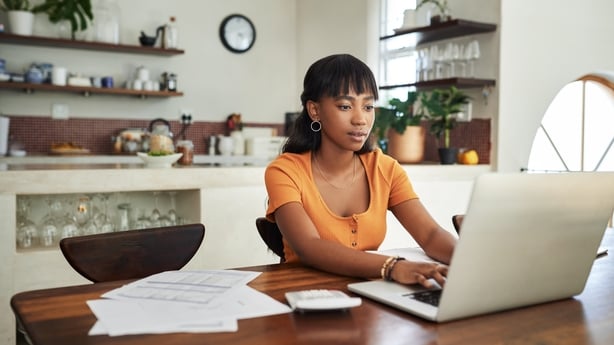 "And that for me is a more fundamental question of, what is forcing us to hustle?" Saba says. "What is it we're feeling we're going to achieve by hustling more? The question I think people don't ask themselves enough is what is enough? How much do I need, and what is it I really need?"
Even in a pandemic, though, it seems we can't help but do the hustle.
Making it worthwhile
Particularly on social media there is the belief that the time saved from commuting should be used to learn a language or an instrument, to work on that project to further your job. The narrative is that any time wrenched back for yourself should be spent doing something "worthwhile". A new kind of social dread has crept up for many people who feel the pressure to present a zen-like slice of domesticity online while hiding their understandable fear and anxiety.
Without routine, we start to craft other ways to identify ourselves. We make bread, we're the compulsive cleaner, we're Stanley Tucci apparently making a cocktail every evening at 5pm. We seek tribes and communities: the coffee shop where we were a regular is now the motherland we race to, kissing the floor, tagging them on Insta stories.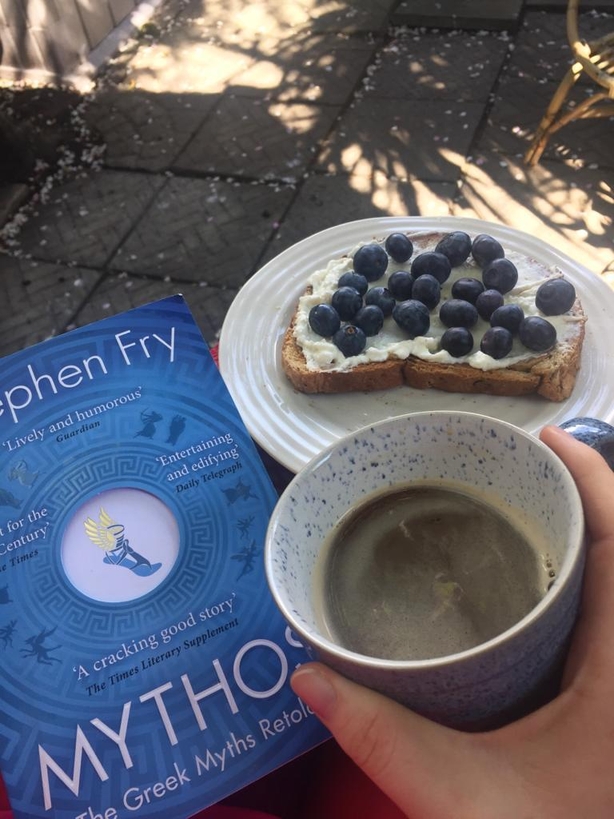 Listen, I am doing all this, too. For the past few weeks, the only online content I can stomach is watching my friends cook, celebrities making cocktails (hello, Stanley), and various other strangers going about their days in their personal bubbles. We're craving the comfort of the familiar.
"A mirror [is] being held up to people and how they react and behave, whether they ignore it and put their head in the sand, or deny it and keep on hustling and act like a headless chicken", Saba says. "Or maybe they sit with it and think, what am I feeling right now? Why am I feeling this way?"
How to let go of routine
So how does he suggest we sit with it?
"For me, it's just being present. Not trying to project too far into the future what might happen. You can't hold onto certainty at the moment and accepting that things will be uncertain."
Another problematic assumption is that we should be learning from this pandemic, as though it was a grand lesson to humanity. But then again, silver linings. "The hopeful part of me is that there'll be a shift in our attitudes, at least towards those who are frontline workers", Saba says. "It's much more clear who they are in our society.
"The cynical part of me says we've been running this race for the last hundred years now. It's going to take a big shift to knock us off course.
"We're creature of habits. We don't like uncertainty, we cling onto social structures and cultural structures that give us a sense of meaning and solidity and even if it's something that isn't serving us well, better the devil you know.
"If it wasn't a pandemic, it might have been global warming or a financial crisis."