With the country adapting to a new socially-distanced way of life, establishing and maintaining a healthy routine has never been so important. As well as minding our physical and mental health, it's important that we fit some fun into our days.
With this in mind, we have pulled together some of the most positive, creative, helpful, interesting and entertaining activities to keep you going over the coming weeks.
Read More: 25 things to do at home while social distancing
Read More: 15 more things to do at home while social distancing
Read more: 18 more things to do at home while social distancing
Read more: 10 more things to do at home while social distancing
1. Host a Murder Mystery Party
Based in Dublin, Bespoke Murder Mystery is the leading provider of personalised murder mystery scripts and interactive mystery games in Ireland. Typically, owner Fiona Sherlock (yes, that's her name), would organise anything from a week-long game to a Friday night event but, in the time of Coronavirus, she is selling printable 'isolation-friendly' games on Etsy that can be played over Zoom.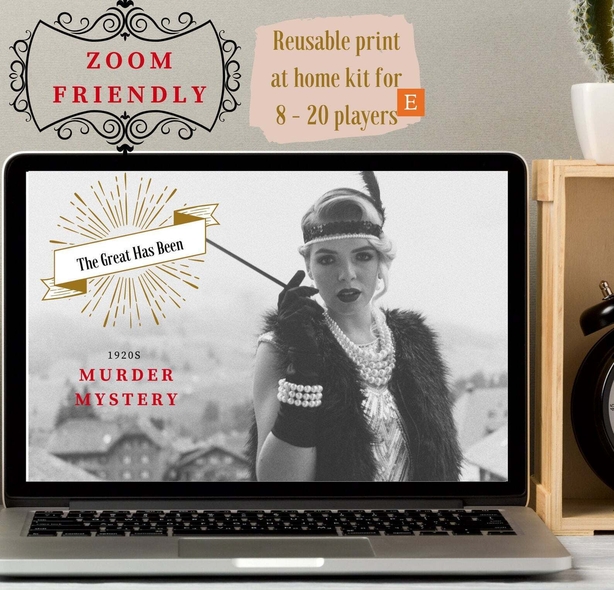 2. Learn to sew like a pro
Irish designer Eamon McGill, who has dressed the likes of Maura Higgins and Holly Carpenter, is offering online sewing lessons. Beginners can sign up to 'Basic Sewing Bish' class for €40 while novices can subscribe to a 'Sewing Bish G.O.A.T' class for €290. There are also group bookings available for a €30 'Bitch n' Stitch' workshop.
3. Shake it up with a celeb*
As social distancing practices settle in across the world, celebs have taken to giving fans a peek into their lives via social media. Perhaps the most delightful example of this has been watching well-known faces including Ina Garten (better known as the Barefoot Contessa), Dwayne 'The Rock' Johnson, and Stanley Tucci sharing their favourite drinks and cocktail recipes.
4. Stretch it out
Between PE with Joe Wicks, Yoga with Adrienne, and getting our daily walks in, many of us are actually exercising more than we usually would. This is great for both our mental and physical health but, according to Personal Trainer Julia Buckley, we could be missing a trick if we're not stretching properly.
Stretching "keeps our muscles healthy so we can stay strong and get the most out of our workouts, it ensures we move correctly, which helps reduce injury risk, and maintains our mobility and range of movement."
5. Start a skincare routine
To get through this Groundhog Day way of life, it's important to create a healthy routine to bring some structure to our day. Along with walking, stretching and cooking healthy meals, why not add a proper skincare routine to your daily mix?
Pick up a few face masks, invest in some good SPF, give yourself a face massage every evening - you'll come out glowing.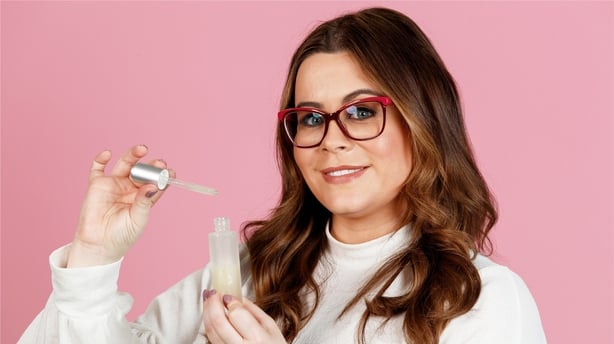 6. Listen to the Tiger King
By now, you've probably watched Tiger King on Netflix, but do you think you got the full story?
Joe Exotic is a podcast that is reported and hosted by journalist Rob Moor who lived in a trailer at Joe's zoo over the course of a week.
In a recent interview with Justin Long, Rob said that from speaking with Joe's partners, friends, colleagues, and acquaintances, he was left with an entirely different impression of those involved in this incredible story.
7. Take up cross-stitching
Crafting is seeing a major upturn in popularity during the coronavirus crisis. And among the most popular is cross-stitch, with huge numbers of people ordering beginners' kits on the internet and showing off their efforts online.
Who wants to see the embroidery piece that has taken me MONTHS of work and frustration?? I literally started this piece probably in August. She's so beautiful. pic.twitter.com/NI2HjkvYN7

— brooooklet (@brookiemgqt) April 21, 2020
8. Dance all night to Berlin's best DJs
Refusing to press pause on their mixers, Berlin's famous clubs are holding virtual parties - and everyone is on the guest list. The first live broadcast from Watergate united 70,000 lone clubbers. Visit en.unitedwestream.berlin for a list of upcoming events.
9. Learn to cook pasta the Italian way
Giovanni Rana, the man behind the Giovanni Rana pasta company which started in 1962, and his daughter-in-law Antonella have shared their time-honed tips for cooking pasta in the authentic, traditional Italian way - with the caveat that there may be no "true" Italian way to cook pasta.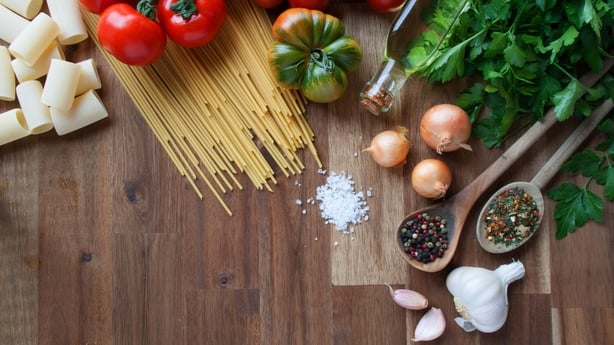 10. Clean the BBQ
Now that spring has sprung and the sun has started to shine, it might be time to roll out the barbeque. If yours is in need of a clean, don't fret. There's no need to go out shopping for tools or cleaning supplies, simply scrunch some tin foil into a ball or use an onion!
11. Go to a useless website
It will kill some time.
*If you are affected by any of the issues raised in this article, you can visit Ask About Alcohol.