Imagine you had a conversation with a colleague or a friend, and you got the feeling that something was not okay with their mental health. What would you say to them? Do you hold back or voice your concerns?
Yes, it's good to talk about mental health but who educates the listeners? Well, this is where Mental Health First Aid training steps in. Just like in physical first aid, we can always learn some basic skills that - in the moment - could make all the difference.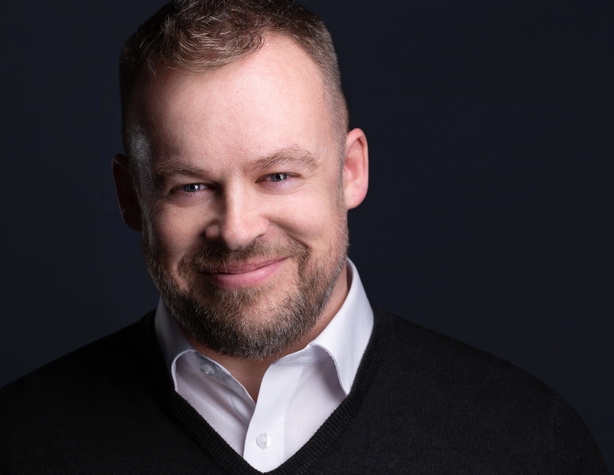 Mental health first aid
I met with Donal Scanlan, coordinator of Mental Health First Aid in Ireland to discuss their training. Since 2014 the two-day course has been delivered to 5,500 people across Irish workplaces, the HSE, and local community groups.
Donal explains that, at its heart, the course provides "a framework of communication, skills and evidenced-based guidance", by supporting participants on "how to recognise if someone is having a difficulty and what is shown to be effective and how to support people through that process, by covering topics such as what is depression, anxiety, psychosis and substance misuse and the associated crises of those problems". 
Although we can't script or automate difficult conversations, Donal advises we can learn "the right direction to take a conversation, the tone of it, very much recovery-focused, and how to engage people in their own mental health, how to empower someone to help themselves and not to fix someone else". 
We discussed the hesitation we can feel in stepping past the "I'm fine" or "I'm grand" response. The course supports people to be a little more persistent and show an availability, Donal reminds us "it's not about becoming a rescuer or a pseudo-therapist, it's about having the ability to really listen, showing that listening ear, that someone has their back and having a sense of some options that the person could access".
What are the benefits of the training?
Although the research and outcomes are very positive, and the training "improves confidence, challenges stigma, creates supportive behaviors and enhances culture", Donal reflects that it's the human stories and feedback that are confirmation of its value.
Just the other day, Donal met someone on a course, who told him "their friend did the course six months ago, the day afterward, they had a crisis in the workplace and they had to talk someone down, and if it wasn't for the training that person may not have survived".
By the end of the course, people often say, "this isn't just going to help me at work, it's going to help at home, with neighbors, friends and the sporting club I am part of". After all, this is about people and your mental health is so much more than your workplace.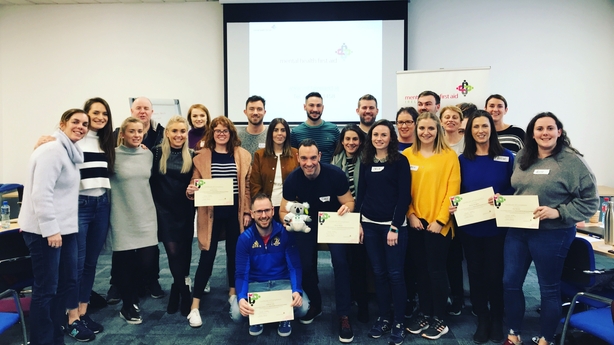 Work culture
During his time delivering mental health awareness training in workplaces and communities, Donal began to see a missing need. "There was this willingness to talk about mental health and support others in their mental health but not a confidence or a knowledge base to do so, that's where mental health first health came in". Saint John of God Hospital looked at best practice options and now has the licence to deliver the Australian-based training across Ireland.
Creating more inclusive and supportive work environments isn't about forcing the issue either, Donal explains,. "You're not trying to create a culture where everybody has to talk about mental health. You want to create a culture, where if someone wants to talk about their mental health that they can and feel safe to do so and there are people there who can respond to them."
The research highlights that investment in mental health does provide gains in terms of productivity and profitability, and nothing builds loyalty in a team more than truly backing someone, showing your compassion when they were struggling and facing uncertainty.
Mental health first aid is for everyone. It's a life skill training in listening and shaping a conversation in an area we remain full of doubt, fear, and shame, our mental health. After doing the course one day you may notice someone and check in with them and without realising it, you've made their day, directed them to get the support they need or even played a part in saving their life.
To find out more about their courses visit www.mhfaireland.ie. 
To connect with peter@lifestyleawareness.ie