Developing a solid exercise routine is a challenge at the best of times, but faced with unpredictable events like bad storms to the coronavirus outbreak, it can be almost impossible to get out for even a gentle jog. 
Hitting the gym at all requires a lot of planning, as does scheduling in a yoga or HIIT class, and with people being advised to limit social interaction and work from home where possible fewer people will be able to balance home life with nipping to the gym.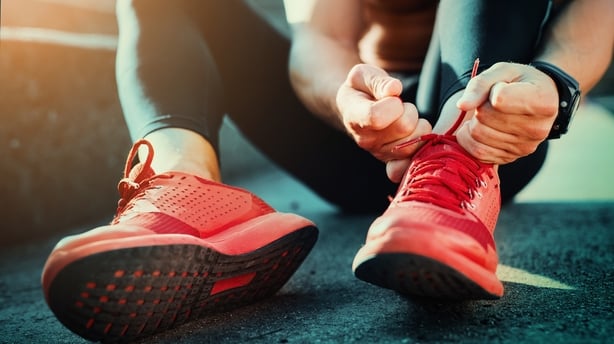 On top of this, with groups of over 100 people indoors banned to help mitigate the virus, many gyms have been closing their doors until March 29th. With all this in mind, working out at home might be the only safe option for many people. 
If this is the case, don't worry: a host of new and improved workout apps have made exercising at home far more enjoyable and easy. Here are our top 5 picks:
1. FitOn
One of the buzziest workout apps to come out recently, FitOn is also happily one of the best. The totally free app features specially curate exercise routines from celebrated trainers like Jeanette Jenkins, who counts Pink and Alicia Keys among her clients, pilates expert Cassey Ho of Blogilates and even Queer Eye's Jonathan Van Ness. 
You fill in your details such as height, weight and fitness goals and the app automatically creates a custom 12-week plan for you to follow. If it's just classes you want, they have hundreds of targeted exercises, including bodyweight, barre, dance and yoga tutorials.
The videos are short and snappy – rarely longer than 30 minutes – and many can be done without equipment. There are even live community classes scheduled throughout the day, so if you like the feel of working out in a class this could help fill that void.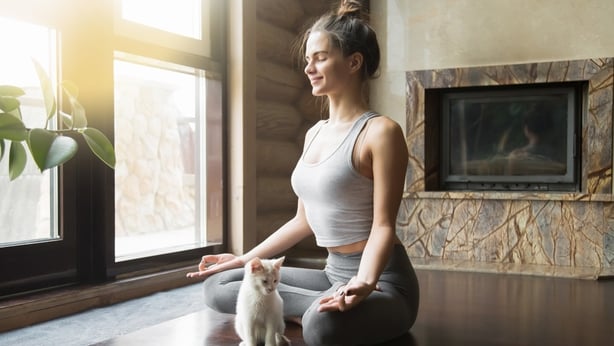 2. Sworkit
If it's specific areas you're targeting, such as the abs or glutes, Sworkit is the app for you. With countless plans and one-off routines to follow, the app lets you curate your own workout with enormous ease. It's not free – costing €9 a month – but it's the kind of app you'd take anywhere with you and keep coming back to.
It's particularly good for home workouts as the video guides are clear, easy to follow and peppered with exactly the kind of tips and tricks you'd find yourself needing, like breathing in time or keeping your toes pointed. Even better, you can set how long each workout should last for, so whether you have an hour or just five minutes, you can get a little sweat on, with or without equipment. 
3. Freeletics
Personal trainers are a luxury for many of us, so it's not surprising that an app like Freeletics that markets itself as a digital PT – and delivers on it – would be so successful. Like FitOn, there are scheduled short and intense live challenges that you can work into your day, but the custom workout plans are what prove the most popular. 
You fill in your stats and the app's algorithm create a plan for you based on the stats of similar users. After every workout you fill in how you found it, much like the out-of-breath chats you'd have with your PT after 20 minutes of HIIT. And if you're worried about your form, don't be: the app has plenty of tutorials to make sure you're hitting that squat just right.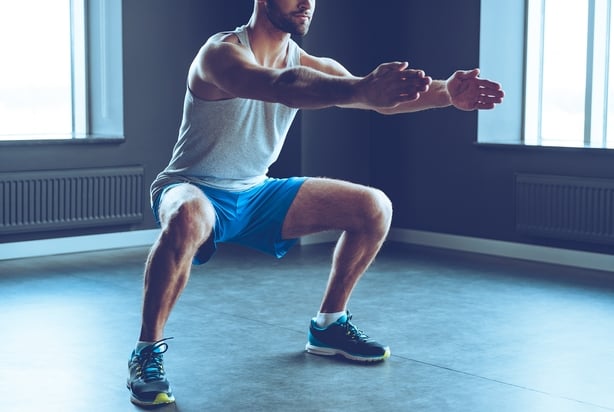 4. 7 Minute Workout
Perfect for busy parents juggling working from home with caring for their kids, this app does exactly what it says on the tin: short and effective exercises you can fit into your life. Most of us convince ourselves that we don't have the time to exercise, but squeezing less than 10 minutes of working out into your day is good for your mind, as well as your body.
Designed to be done without equipment, you won't find yourself futzing with dumbbells or bands here. With a range of workouts at varying levels of difficulty, you'll be sweating in no time – and it's totally free.
5. Daily Workouts Fitness Trainer
Designed for the home gym bunny, this free app has over 100 exercises that are geared around bodyweight, stretching and breathing. The clear and effective plans include moves like shoulder taps, bicycle crunches and donkey kicks that you can easily add to other plans you might be using.  
Whether you're pushed for time or looking for a welcome distraction, there's a plan for you, as users can choose between 10 different 5-10-minute targeted workouts for your arms, abs and more, or longer 10-30-minute full body workouts. Because the latter are randomised, you're unlikely to get the same workout over and over!