Suzanne Leyden from WellNow Co. shares her top tips for organising your food cupboard.
Don't panic. The kids may be off and you may be now working from home because of the precautions around the COVID-19 Coronavirus. Let's eliminate fear and uncertainty and focus inward, taking control of what we can to help ourselves a little.
We can re-frame the situation and take it as a good opportunity to sort our food store cupboard, and bring it up to speed to work for us.
We can do some planning about what foods would work for ourselves and our families to have should we need to go into self-isolation – or even just working from home.
In the longer term, and without fear being involved, it could be the beginning of a really practical approach to healthy, easy and quick meal planning on a day-to-day basis.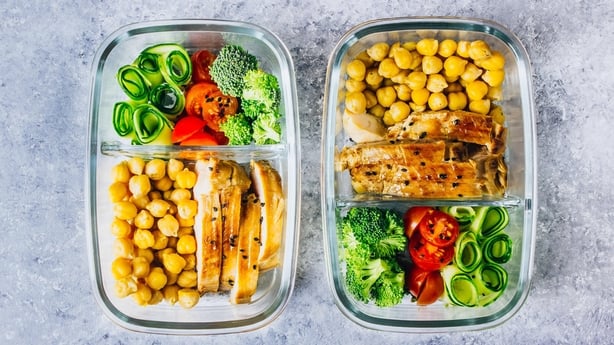 As far as we know, food shops are unlikely to close so this is about being organized, and not needing to do massive shops all the time and confidently knowing that you can always whip up something to eat at the drop of a hat.
For me, eating well is about getting the best versions of the essential macronutrients into us – protein, carbs, and fats – but making sure it tastes great and with the benefits of micronutrients (think vitamins and minerals).
Things like, lentils, chickpeas and beans are a great sources of protein with lots of fibre and slow-release carbs. Wholegrains, oils, pulses and legumes, herbs, spices, bouillon are all jumping out as great things to have in a food store cupboard.
Read more: 10 hearty meals perfect for batch cooking
Here are my tips to getting your store cupboard in order:
1. What's in your food store cupboard?
When you go through the cupboard, take note of anything out of date that you are throwing out and ask yourself if it's because you don't like it, or you'd like to use it but never found a recipe. Only put in there products that you know you'll use and use often.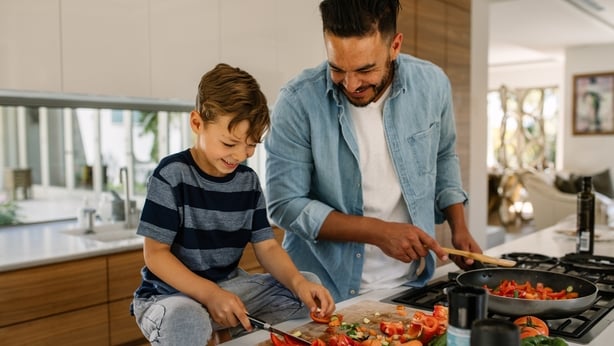 2. What dishes does your family eat regularly?
Have you got the key ingredients in your cupboard? For instance, if Bolognese is a big hit in your house, have you got a good supply of tomato passata, tinned tomatoes, tomato puree, dried herbs etc. Then you only ever need a few ingredients to make any dish you want – mince or lentils, the fresh veg.
3. What quick meals could you make?
Baked beans on wholegrain toast is a great, quick, go-to meal. Now you're not going to want it every day, but it's high in fibre, protein and carbohydrates and is very handy if you've already had a good mix of fruit and veg that day. Hummous is another quick and easy to make dish, so having chickpeas and tahini is always good.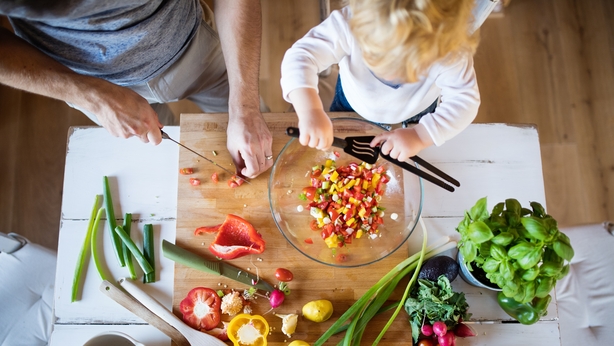 4. Have you got the flavor?
Having a good stock cube or bouillon will really help add flavor to dishes and means you can always make a soup if you have a few pieces of veg hanging around. Being well-stocked with herbs and spices means conjuring up a dish is easy, whether it's a simple curry or a delicious Mediterranean dish. Start having fun and being experimental with some of your ingredients.
5. Long-lasting fresh ingredients
Eggs, garlic and ginger - these are the fresh ingredients that I always have in the house. Eggs are such a versatile product. There are just so many ways to cook them, and incorporate them into dishes. They are an amazing source of protein and healthy fats.
And if you have flour it means you can always bake anything you need from pastry to bread, to biscuits with the kids. Also, having fresh herbs, such as basil, means you can whip up a pesto when you are ready for it and not buy a plastic container of it.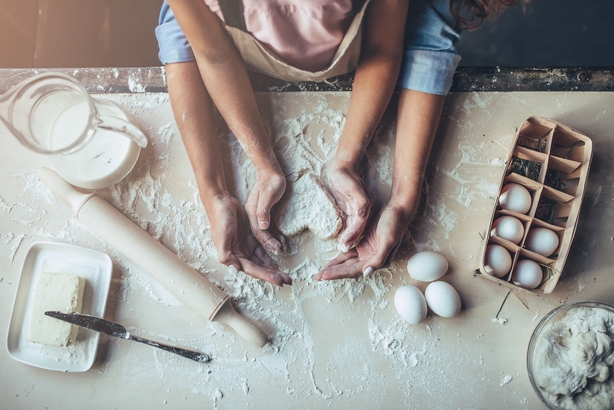 Here's my top 15 store cupboard essentials list:
Tomato passatta
Porridge Oats
Bouillon or good quality stock cubes
Canned beans - Organic Baked Beans, cannellini, chickpeas, kidney
Coconut milk
Flour
Eggs
Oil – olive oil, coconut oil
Dates (great snack and addition to snacks)
Mustard
Apple cider vinegar
Whole grains selection - Brown rice, wholegrain or brown rice pasta, quinoa, Bulgar wheat
Nuts & Seeds – almonds, walnuts, cashews, pine nuts (and nut butter) and chia, flax and mixed seeds
Lentils – green and red
Selection of dried herbs & spices – mixed herbs, oregano, dill, tarragon, cinnamon, turmeric, garam masala, Good quality sea salt or himalayan pink salt, Pepper corns
You can look at getting fresh veg delivered to your home too from some great local shops out there. And start doubling up dishes when you cook and freeze them in batches so that you always have a good meal in the freezer to grab.
If you found this useful and want to delve a little deeper you can check out our '3-Steps to Meal Planning' online programme which will have you planning and prepping like a pro!