No matter where you stand on the 'spring' debate, the equinox is next Friday so I think we can say it is officially spring. It will really feel like it when the clocks go back at the end of the month too.
Thankfully, the weather is also expected to improve after what seemed like one storm after another last month.
There are loads of ideas to keep everyone entertained this weekend and over St. Patrick's Day and we've listed some ideas below.
NB: Please be aware that the below activities may be cancelled from today. Taoiseach Leo Varadkar has said that, in response to the Covid-19 pandemic, indoor gatherings of more than 100 people will not be permitted and a maximum outdoor gathering of 500 people will be allowed. Read more here.
1) Seachtain-na-Gaeilge
An fhéile Ghaeilge is mó in Éirinn & ar fud an domhain - The biggest Irish language festival in Ireland and around the world! Bain triail aisti - 1-17 Márta!
Events this weekend include a free Turas Sheachtain na Gaeilge at Glasnevin Cemetery Museum which also includes complimentary admission to the O'Connell Tower, a Super Céilí at Cultúrlann McAdam Ó Fiaich in Belfast and a Treasures and Triumphs Illustration Workshop at Epic Ireland on Saturday afternoon.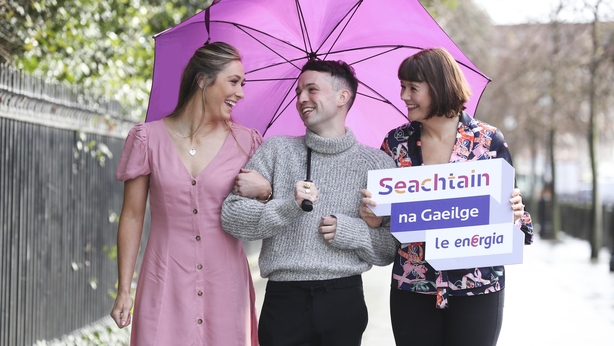 2) Tour: Treasures of the National Museum
On Saturday afternoon, take a tour of the iconic treasures in the National Museum of Ireland | Archaeology including the 'Tara' Brooch and the Ardagh Chalice. No booking required, places allocated on a first-come-first-served basis. 
3) Family Drop In | National Art Gallery
Every Sunday, families are welcomed to the National Art Gallery with a free creative workshop at 11:30 and a family-friendly tour at 12:30. Drop-in and stay for as long as you wish. Suitable for children of all ages.
4) Family Day Special | The Model Sligo
This Sunday morning The Model host a colourful and action-packed day in response to their new exhibition, The Sea Around Us. The day starts with the launch of My Model interactive children's guide and ends with a sea-themed film for all the family.
5) Family Theatre | Riverbank Arts Centre
The Lonsdale Project is a new theatre show from Super Paua about the life and work of Kathleen Lonsdale. Suitable for children from 11+, the show tells the story of the chemist, crystallographer, anti-war campaigner, writer, mother and former inmate of Holloway Prison.
The show on Saturday 14th then moves on to Smock Alley in Dublin from 19th - 28th March.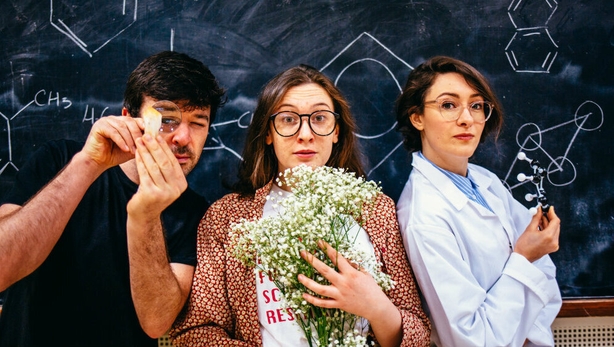 6) The Ark Workshop | How to Attract an Alien to Earth
On Saturday, send clues to aliens across the universe to help them find your artistic treasure here in Ireland. Imagine you are sending a space-bottle on a journey through the cosmos that will guide the finder to a specific place back on Earth. It will lead them all the way to our lovely country called Ireland, where a very special object is to be found.
7) First Cut Film Festival
First Cut! Youth Film Festival is an annual event dedicated to showcasing new films by young filmmakers. Now in its 11th year, it takes place over four days at the Mall Arts Centre and The Regal Cinema in Youghal, Co. Cork.
In addition to presenting programmes of films in all genres by individual filmmakers, schools and youth groups, it offers workshops and talks by film industry professionals in a friendly atmosphere where young people with a passion for making movies can meet and mingle with their peers.
8) Wild Ireland
Step back in time into an ancient woodland inhabited by extinct creatures to experience some of Ireland's ancient lost wildlife. Walk among the ancient trees and encounter Bears, Wolves, Lynx and Wild Boar on your journey through the past.

'Wild Ireland' is located on the Wild Atlantic Way and is the newest and most exciting visitor attraction in the North West of Ireland. Book in advance to skip the queues.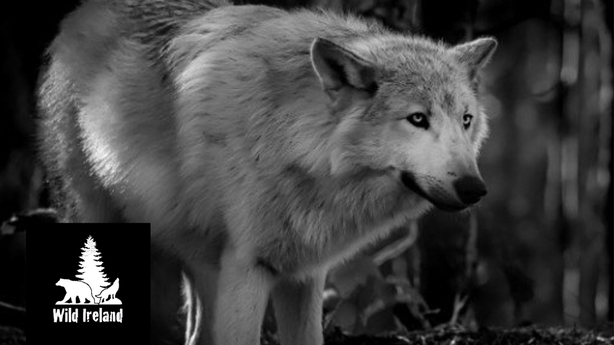 9) Invisible | Science Gallery Dublin
One of the biggest mysteries in physics today is what exactly makes up our Universe, and why – according to the world's leading scientists – 95 percent of it cannot be observed.
Science Gallery Dublin will explore the elusive building blocks of the Universe with INVISIBLE, a free exhibition and events programme combining art, physics, and philosophy. The exhibition will run until 31st May.
10) Captain Splash's Pirate Magic Show
Set sail for fun and imagination with Captain Splash in the Moat Theatre on Sunday as children become part of the crew, perform magic tricks, and hear tales of the high seas. Meet Squawk the parrot, Sam the Clam, and Squidly too. 
11) The Joe Daly Children's Magic & Illusion Show| Glór
Direct from his weekday magic show abraKIDabra on RTÉjr, Joe Daly brings his children's comedy magic and illusion show to glór on St. Patrick's Day.
Tables will fly, cola will get poured over a volunteer's head and it will even snow on stage…and that's just for starters!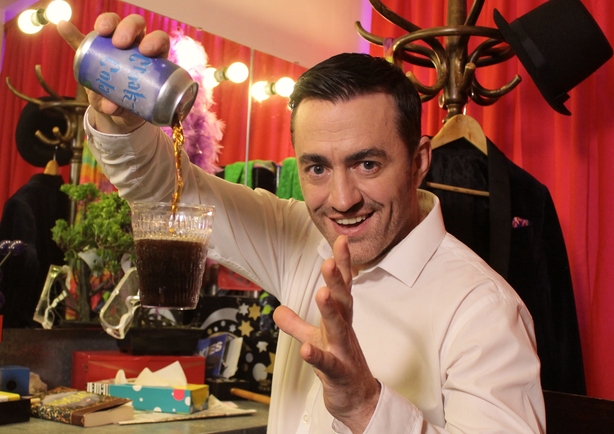 12) Fairy Welcome | Wells House
As Spring has sprung, the fairies are getting ready for the most beautiful time of year! Help fairy Lola this Sunday on her quest to find the treasure just in time for the magical fairy ball.
Three things to do next week:
1) World Storytelling Day | Mermaid Arts Centre
Mermaid is partnering with Fighting Words Wicklow to celebrate storytelling with people living in Direct Provision in Wicklow with a fun packed series of workshops with singing, storytelling, food and conversations culminating on World Storytelling Day on March 20th.
2) World Down Syndrome Day | Purple Run
World Down Syndrome Day, on 21st March, is a global awareness day officially observed by the United Nations, where local events and activities help raise awareness of what Down Syndrome is, what it means to have Down Syndrome, and how people with Down Syndrome play a vital role in our lives and communities.
Events include a Down Syndrome Fundraiser with The Mind of a Mammy Blogger in Rathcoole on Thursday and the annual Purple Run in the Phoenix Park on Sunday.
3) Mother's Day Big Breakfast
Visit Kidspace on Mother's Day next Sunday for a great value big breakfast event. Reserve a table so you can enjoy a relaxed Mother's Day breakfast while the kids burn off some energy in the 10000 sq ft playcentre!
YourDaysOut is a sales & marketing SaaS platform, connecting people with activities and events while providing tools for businesses to sell tickets and take bookings online for admission, events, birthday parties, camps, school tours, classes and more - all managed from a very simple dashboard.