On last night's episode of Operation Transformation, all five of the leaders were praised for their continued efforts to stick to their plans despite illness, injury or withdrawal symptoms.
Shane Farrell
Last week, Shane broke records on Operation Transformation... but the experts weren't happy.
The 30-year-old, who has an aversion to vegetables, didn't finish any of his main meals during the week which led him to a whopping 17Ibs weight loss in his first week (an OT first) but, as he wasn't sticking to his carefully crafted plan, the experts weren't happy.
Last night, Shane revealed that he was disappointed by the experts' reaction and says that their silence almost disheartened him to the point of quitting: "I felt like s*** on Sunday after the whole weigh-in thing. I was so dissuaded. To have a weight loss and then be told 'you're wrong, you're not doing it right'. I told them I was pulling out. I just wanted to get out of there, I wanted to go for a dirty take-away."
Thankfully, he decided to persevere and stayed on plan by pulling in to a garage for an apple and a packet of cashew nuts on his way home instead of heading for a drive-through.
Last night, when Aoife and Eddie visited him to work on his food aversion, he took the opportunity to get those feelings off his chest. Ultimately, he was reassured by the experts that he had their support and was cheered on for his 4lbs loss.
Starting Weight: 20st 7lbs
This week: 19 stone
Loss: 4lbs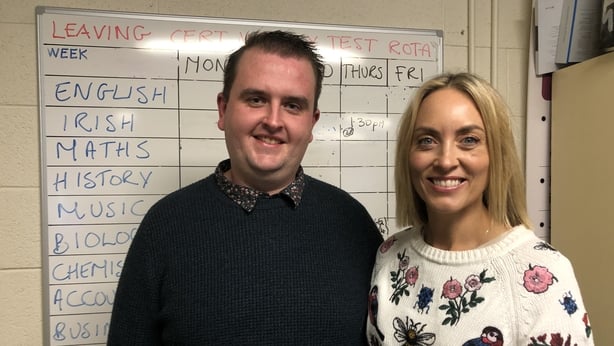 Tanya Carroll
Last week, poor Tanya suffered like no other leader due to her 12-can-a-day soft drink habit. The Cork woman went through all the expected withdrawal symptoms but, with the help of the OT experts, powered through and went above and beyond her target weight loss.
This week, despite suffering from even worse cravings, Tanya has continued to successfully kick the can and ultimately lost 9 pounds and 3 inches from her waistline.
"This week I've had more cravings than I would have had last week but without the headaches this week. People don't realise how hard it is, that is one of the hardest things I've had to do," she said.
Starting weight:14 stone 11lbs
This week: 13 stone 7lbs
Loss: 9lbs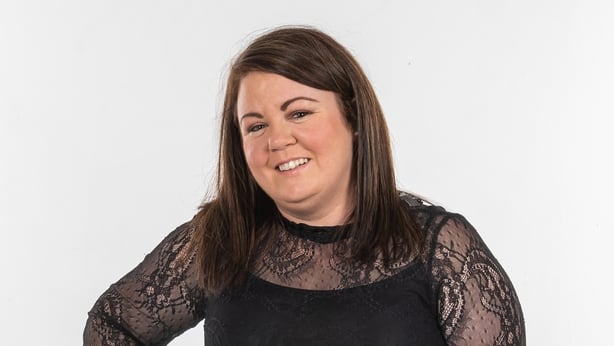 Lorraine O'Neill
Last week, despite sticking to Aoife Hearne's carefully constructed food plan, Lorraine failed to commit to Karl Henry's exercise plan and, as a result, lost zero weight in her first week - a first for Operation Transformation.
Speaking with Ray D'Arcy on RTÉ Radio 1, Lorraine said she was disappointed with the result: "I was very annoyed with myself and the feeling that I'm letting anybody down who's following me."
This week, with the support of both the experts and her family, Lorraine hit her exercise goals and fully embraced her food plan. By adjusting her life to fit the plan, she lost 4lbs.
Starting weight: 12 stone 5 lbs
This week: 12 stone 1lb
Loss: 4lbs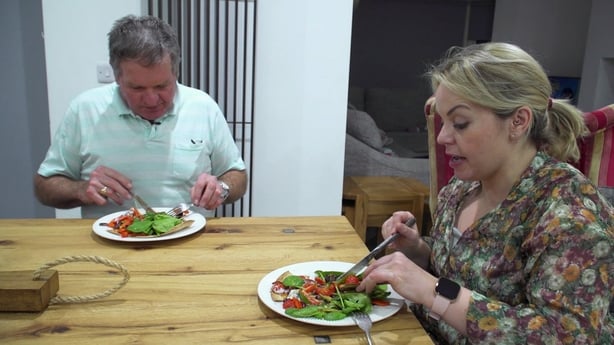 Barry Rea and Andrea Rea
For the first time ever in OT history, we have two leaders in the one home. Last week, the pair encouraged one another to stick to their food and exercise plans, despite both battling old injuries. This week, however, Barry is down with a cold.
With her partner down with 'man flu', as she called it, Andrea had to go it alone this week. Luckily though, her colleagues in work have been more than supportive - offering healthy options in the canteen and even cooking up her OT recipes.
As for Barry, he struggled on and stuck to his plan as best he could. In the end, he lost a whopping 10lbs!
Barry Rea
Starting weight: 29 stone 4lbs
This Week: 27 stone 8lbs
Loss: 10 pounds
Andrea Rea
Starting weight: 21 stone 2lbs
This week: 19 stone 13lbs
Loss: 5lbs
Dr. Niall Moyna
On last night's episode of Operation Transformation, Professor Niall Moyna and his team from DCU investigated what happens to our health when we binge-watch TV.
Joe Fahy, a self-confessed binger, volunteered as a test subject and was quickly wired up and monitored before sitting down to watch TV over a 7-hour period. During this time, he intermittently snacked on crisps and made himself a pizza for dinner.
In the end, the results were staggering.
Joe's blood sugar levels reached diabetic levels and remained there for the duration of his viewing. Not only that but Dr. Moyna monitored the fat in Joe's bloodstream and as the day went on, his triglyceride levels - which are related to cardiovascular disease - continued to increase.
Operation Transformation continues on Wednesday on RTÉ One.