It's been a tumultuous first week of weigh-ins for the new leaders of Operation Transformation 2020. Incredibly, in just one week, this batch of leaders have managed to break two records - and the experts aren't happy.
On the one hand, we have a Loughrea leader Shane Farrell who has lost the most weight ever for a first week in the show's history. On the other hand, we have Cavan leader Lorraine O'Neill who has failed to lose any weight at all. Two firsts for the show and none of the experts look impressed.
Lorraine O'Neill
Since appearing on both Operation Transformation and The Late Late Show, Lorraine seems to be enjoying her new celebrity status around the town. And, by the looks of things, this new-found fame gave her the boost she needed to ditch her biggest crutch - a purple Snack bar (or two, or three) with her evening cup of tea.
However, despite sticking to Aoife Hearne's carefully constructed food plan, the 46-year-old failed to commit to Karl Henry's exercise plan. As a result, the Cavan woman lost zero weight in her first week - a first for Operation Transformation.
Speaking with Ray D'Arcy on RTÉ Radio 1 yesterday afternoon, Lorraine said she was disappointed with the result: "I was very annoyed with myself and the feeling that I'm letting anybody down who's following me."
Starting weight: 12 stone 5 lbs
This week: 12 stone 5 lbs
Loss: 0
Shane Farrell
Last week, Shane detailed his grueling schedule as a music teacher and theatre producer, telling host Kathryn Thomas that he rarely gets home before 10:30pm and doesn't get to bed before 12:30am before getting up at 6:30am.
Was he able to fit the OT plan into his mile a minute schedule? Not really.
The 30-year-old, who has an aversion to vegetables, didn't finish any of his main meals during the week. Naturally, by not sticking to the food plan properly, he struggled to get through his busy work routine which led him to exercise at odd hours of the night, thus not getting enough sleep.
In the end, Shane lost a whopping 17Ibs in the first week on OT (the biggest loss ever for a first week) but, for all the reasons listed above, the experts weren't happy.
Starting Weight: 20st 7lbs
This week: 19 stone 4lbs
Loss: 17lbs
Tanya Carroll
Poor Tanya suffered like no other leader in her first week on the OT plan due to her 12 cans a day Coca-Cola habit. The Cork woman went through all the expected withdrawal symptoms but, with the help of the OT experts, powered through and went above and beyond her target weight loss.
She managed to lose 5Ibs (her target was 3Ibs) and she lost 3 inches from her waistline.
Starting weight: 14 stone 11lbs
This week: 14 stone 6lbs
Loss: 5lbs
Barry Rea and Andrea Rea
For the first time ever in OT history, we have two leaders in the one home. Married couple Barry and Andrea both have competitive spirits, but has that helped or hindered their weight loss?
"When was that last time you had a ride like that?!"

Good question @gokathrynthomas, good question. 😝🚲#OperationTransformation continues tonight at 9.35pm. pic.twitter.com/FaBP0u4CvY

— RTÉ One (@RTEOne) January 15, 2020
Well, so far, things are looking good for Barry and Andrea who are sticking to their plan perfectly despite struggling with Aoife Hearne's portion sizes. Both likened their main meal to a typical starter but stuck to their plans to the letter. The pair encouraged each other while exercising too, despite old injuries slowing them both down.
Andrea lost 12lbs (her target was 4lbs) while Barry lost 14Ibs (his target was 5lbs).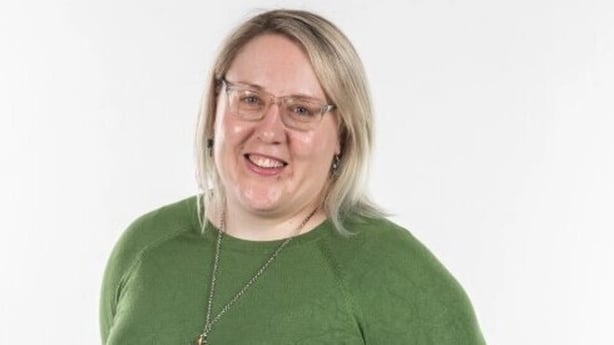 Andrea Rea
Starting weight: 21 stone 2lbs
This week: 20 stone 4lbs
Loss: 12lbs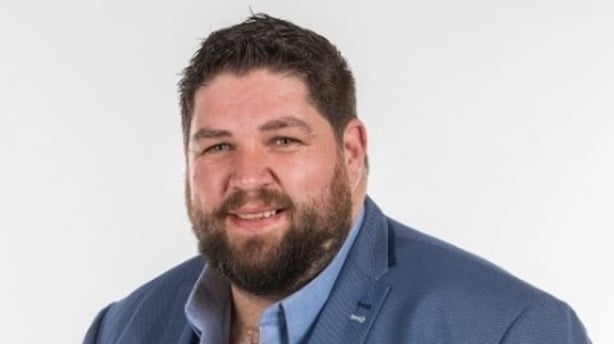 Barry Rea
Starting weight: 29 stone 4lbs
This Week: 28 stone 4lbs
Loss:14lbs (1 stone)
Operation Transformation continues every Wednesday on RTÉ One. Catch up on RTÉ Player.