In the RTÉ Player's new series, Go Outside and Play, Go-Pro guru Carl Mullan shows us the best spots in Ireland to road trip, hike, and take in the breathtaking sights.
Each week on RTÉ LifeStyle, we'll be giving you the low down on each of Carl's playgrounds including directions, fun facts, necessary equipment, and, most importantly, the snack requirements.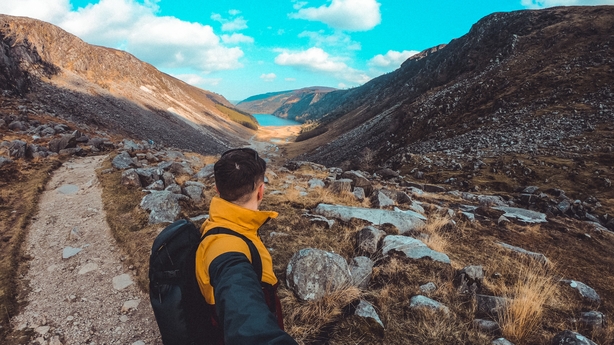 Location
Wicklow Mountains National Park, Co. Wicklow
What to see
The Glendalough Spinc walk leads you through some of the most beautiful scenery in Co. Wicklow. The walk follows the Poulanass Waterfall before entering the Lugduff Valley. A 600 step climb leads you to a viewing point overlooking the Upper Lake.
A boardwalk along the top of the cliff offers more stunning views and photo opportunities before descending through blanket bog and heath into the Glenealo Valley where you may spot some of the many deer that live there. A rough track leads you back into Glendalough Valley.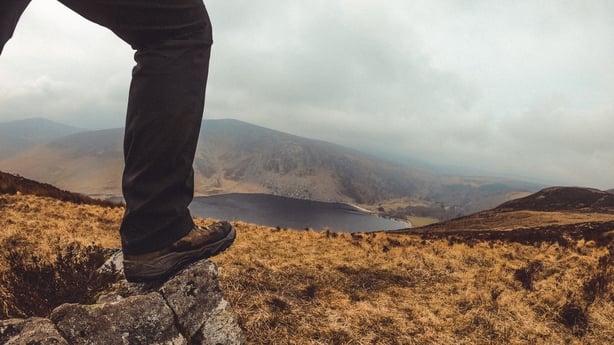 Interesting Facts
It was all the way back in the 6th century that hermit monk Saint Kevin first sought solace and isolation in Glendalough. He slept in a metre high cave on the side of a steep hill that became known as "Saint Kevin's bed". There are many stories and legends about Saint Kevin, the most notable being that be lived to be 120 and wore only animal skins.
Although he was a hermit, Saint Kevin attracted many followers who ended up establishing a monastery in Glendalough. It would become one of the most important monastic sites in Europe. The most distinctive element of it being a 33m high round tower where the monks could hide and keep their manuscripts safe from the hands of invading vikings.
Saint Kevin's bed was also said to be the hideout for Wicklow rebel Michael Dwyer who continued to wage a guerrilla war after the 1798 rebellion. The story goes that he escaped capture once by diving from Saint Kevin's bed into the lake.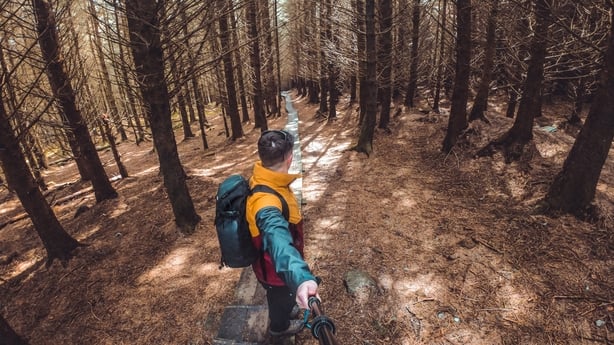 How to get there
Glendalough is only about an hour's drive from Dublin. Take the M11/N11 as far as Kilmacanogue and take the exit marked Roundwood/Glendalough (R755). Follow Roundwood/Glendalough (R755) signs for 13kms until you reach Roundwood. Travel straight through Roundwood following signs for Laragh/Glendalough(R755) through Annamoe for 8kms. Continue straight into Laragh (R756) and straight through to Glendalough(R757). There are private bus options for non-drivers.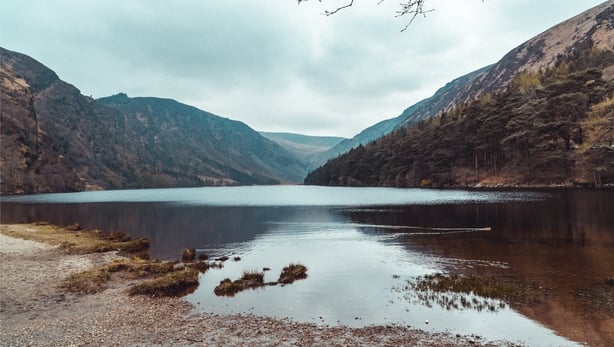 Need to know
There are three different routes to choose from when attempting the Glendalough Spinc walk. They vary depending on length and difficulty with the shortest being the Blue Route at 2 hours (5km), the white route taking up to 3 hours (9km) and the Red Route being the longest at 4 hours (11km).
Although some of the routes are harder than others, guides are quick to point out that all three include the steep initial climb and lead into mountainous terrain.