On Friday, 29th of November, Ryan Tubridy will dig out his dodgiest Christmas jumper in order to kick off Christmas and host The Late Late Toy Show for his eleventh year.
From where to watch and what to expect, we've listed absolutely everything you need to know ahead of this year's show.
Where & when can I tune in?
The Late Late Toy Show airs on Friday, November 29th on RTÉ One at 9.35pm.
Living abroad? No worries! The show will be available to watch worldwide live on the RTÉ Player on both the desktop and the app.
Additionally, for the first time, RTÉ News Now will simulcast The Late Late Toy Show with Irish Sign Language with presenters Daniel Crean and Amanda Coogan signing on the night.
According to Tubridy, being able to watch the show while abroad means that "Irish emigrants get a chance to connect with their home in a way that is absolutely unique to us as a people. Nobody else would understand what this bonkers show is about!"
You may be on to something there, Tubs...
How do you explain the Late Late Toy Show to foreigners?
Well... #LateLateToyShow #ToyShow #Christmas #Ireland pic.twitter.com/niyNKUQekM

— Carol (@TeddyGirlCarol) December 1, 2017
Who will be there?
Famous faces are an essential ingredient to the magic of the Toy Show. There is no better feeling than watching a child's face light up at the sight of Dermot Bannon... Ed Sheeran was a decent surprise too.
Along with Tubs and the celeb guests, the show will feature a host of performers, entertainers and toy testers who went through auditions across the country.
What's the theme?
As always, The Late Late Toy Show's theme remains RTÉ's best-kept secret - right up until the day of broadcast. Today, we can reveal that this year's show will be a winter wonderland inspired by Disney's Frozen.
"This year we are getting back to basics with more of a festive and Christmassy theme," said Ryan. "The opening gives the essence of the entire show and it will be wrapped festively in warmth, joy and humour."
Our mischievous host - who will, of course, be playing the goofy character of Olaf - says that this year's costume is his most "outrageous" to date:
"There will be a lot of goof this year and that will be obvious as soon as I step out in the most outrageous of costumes. It involves a very toothy grin...even my own weren't sufficient for the occasion!"
When did it all begin?
The Late Late Toy Show began in 1975 as a half-hour slot at the end of The Late Late Show as a way to give parents across Ireland some Christmas gift ideas while their children were sleeping.
Quickly, it grew into a one-night show in its own right, complete with children toy-testers and performers.
First presented by Gay Byrne, the mantle was handed to Pat Kenny in 1999 and remained in that position for ten years. The current presenter is Ryan Tubridy who took over in 2009.
Sadly, Gay Bryne passed away following a long illness at the age of 85 earlier this year. According to Tubridy, the veteran broadcaster will be honoured during the show.
"It all started with Gay and on the night of The Toy Show, Gay transformed into Uncle Gaybo for the nation," he says. "I remember sitting down myself and watching him at home and the excitement at seeing this Toy Show man in action."
"It has been a very sad time at RTÉ and we will certainly be remembering Gay during the show. Gay was doing the show in the 70s – and since then, it has taken on this almost mythical status as the one show of the entire year that you simply cannot miss."
I met #GayByrne once when I was on the Late Late Toy Show. He gave me a free teddy bear when I finished. To the non-Irish: there aren't enough hours in the day to explain why I have a bowl cut, am not smiling, why the music is mournful, and why I am surrounded by teddy bears ☘️ pic.twitter.com/cBpEPyMWUO

— David Lydon-Staley (@DLydonStaley) November 4, 2019
Who's tuning in?
Last year's The Greatest Showman themed Toy Show was the most-watched television programme of the year, with over 1.5 million people tuning in to watch the show on RTÉ One. The show was watched by an average audience of over 1.3 million live on the night.
According to a survey published by Jurys Inn, 40 percent of Irish millennials listed watching the Toy Show as their fondest throwback to their youth.
What we're saying is, the Toy Show is the perfect show for just about everyone.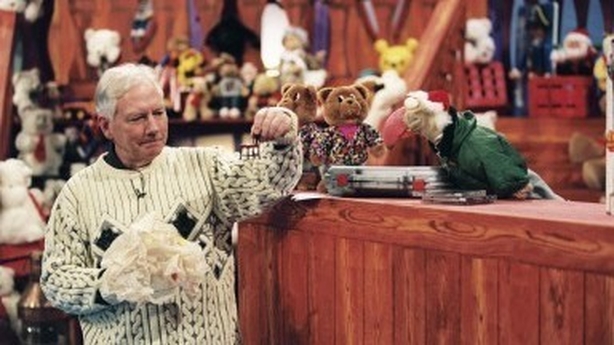 What to watch in the lead-up?
Get the popcorn ready! Over three evenings leading up to the biggest TV event of the year, The Late Late Toy Show Unwrapped team will bring viewers on a trip down memory lane of Toy Shows past, with a sneaky behind-the-scenes look at what's coming up in 2019.
Remember JohnJoe the horologist from Ryan's very first year? The team has tracked him down in Paris where he is now studying law and still loving clocks. Stella McGirl from Leitrim also returns to talk about her two stints on The Late Late Show and gracing the front page of The Leitrim Observer.
The Late Late Toy Show Unwrapped airs Wednesday 27th, Thursday 28th and Friday 29th November on RTÉ One at 7pm.
What to listen to in the lead-up?
On RTÉjr, 12-year-old Hanako O'Donnell presents a three-part podcast that goes behind the scenes of the making of The Late Late Toy Show.
The first episode of the Toy Show podcast is a tie-in with the RTÉ Jr Radio Podcast We Love Books.
Hanako interviewed host Ryan Tubridy in his radio studio for the podcast and asked him all about the show! Click here for more info.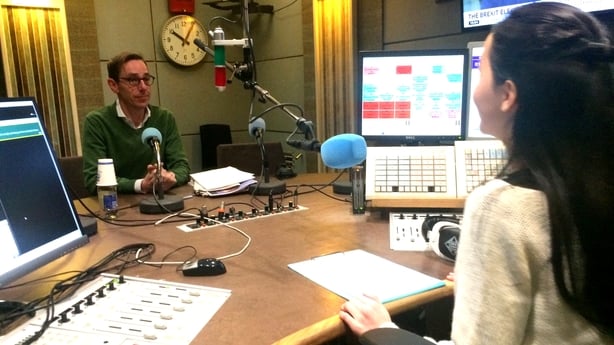 The Late Late Toy Show airs on Friday, November 29th on RTÉ One at 9.35pm.