Join RTÉjr reporter Hanako, as she peeks behind the curtain of the world famous Late Late Toy Show.
It's nearly Toy Show time again, and this year RTÉjr has a very special treat, as 12-year-old Hanako O'Donnell presents a three-part podcast which goes behind the scenes of the making of the annual spectacle.
Hanako is a huge fan of the Toy Show, having appeared on the live extravaganza two years ago with her group playing taiko drums.
She said of hosting the podcast: "The Toy Show is the best way in the world to see insane entertainment, spectacular performances. But most of all, it's a way to see what amazing new toys and things we might ask for on our Santa list!
"And guess what... For the first time ever, they're letting RTÉ Jr Radio behind the scenes of what goes into the show. And I'm the kid who gets to do it!"
The first episode of the Toy Show podcast is a tie-in with the RTÉ Jr Radio Podcast "We Love Books".
Hanako interviewed host Ryan Tubridy in his radio studio for the podcast and asked him all the pressing questions about the show!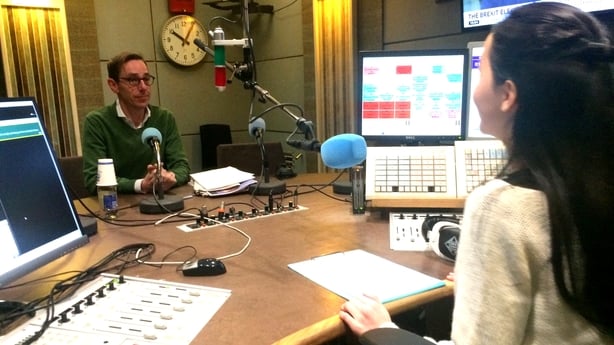 Listen to the first episode of the Late Late Toy Show podcast here.
Episode two of the Late Late Toy Show podcast will be on Wednesday, November 27 and episode three will be Tuesday, December 3.
Watch the Late Late Toy Show on RTÉ One on November 29 at 9.35pm, and from anywhere in the world with RTÉ Player.