With children around the world striking for climate change and demanding that we, as adults, take responsibility for the future of the planet they will inhabit, never has it been so important for we, as individuals, to make small changes which will have a big cumulative impact. 
For all of us, entering a supermarket or store to buy food and clothes is inevitable. Some of us consider it a chore, while self-confessed shopaholics see it as a hobby - either way there is no way of avoiding paying for goods and services.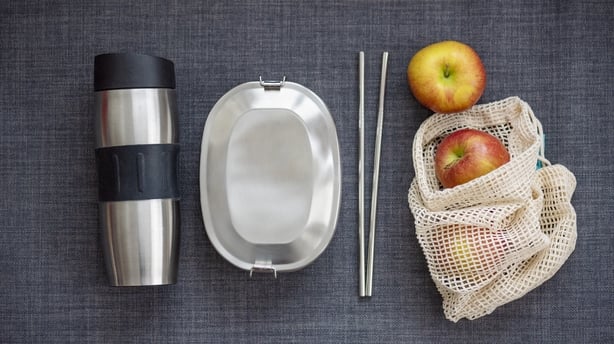 The popularity and price of fast fashion in our society make it very hard to move away from such stores even though our conscious tells us we should.
However, like all of our activities in modern life, there are more environmentally friendly ways of shopping that won't cost the earth - literally. 
1. Online shopping
There is a particular excitement of getting something in the post which is perhaps what makes online shopping is so popular. Knowing you have a parcel waiting for you when you come home from work is a nice treat to get you through the day. However, given the packaging and air miles involved in ordering online, it's important that if you are going to shop this way, you do so in the most sustainable way possible.
Littlegreenshop.ie is a great site to pick up some eco-friendly family and home supplies. They have everything from mascara refill packs to shampoo bars for pets! Even just logging onto the site and looking at the products makes you aware of areas in your life you could improve on you had never thought of. 
Meanwhile, if you can't live without a subscription box, Reuzi.ie offer a monthly 'Make a Difference' box filled with sustainable goodies for yourself and your home. Alternatively, Ecostore.ie sell anything else you may have missed including desk recycling bins and bamboo bathroom box sets! They also sell large domestic compost bins so you can go green in the garden.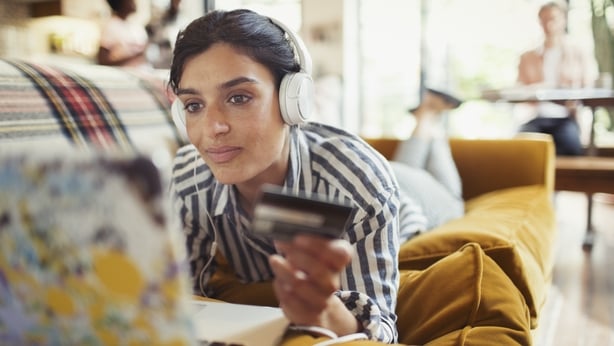 2. Food shopping
It's not fun but it has to be done and, unfortunately, supermarkets are known for housing large quantities of unnecessary waste and plastic, generated through - often unnecessary - wrapping.
Veganic in the St Stephen's Green shopping centre offer a range of eco and veggie-friendly products and is also fitted with a wall dispenser which allows you to bring your own containers to shop with rather than relying on single-use plastics. The dispensers offer popular products including lentils and pasta and there are plenty of other eco-friendly alternatives for adults, children and pets in store.
We need your consent to load this Instagram contentWe use Instagram to manage extra content that can set cookies on your device and collect data about your activity. Please review their details and accept them to load the content.Manage Preferences
Clonakilty in Cork is home to the Twig Refill Store which offers customers a wide variety of produce and encourages them to bring their own containers and bags to shop.  They offer refills on numerous products including popular sauces, vinegar, and household cleaning products.
However, if you're short on time and need to visit an ordinary supermarket why not opt for locally grown produce or choose fruit and veg with minimal packaging or none at all to cut down on your household's impact on the planet?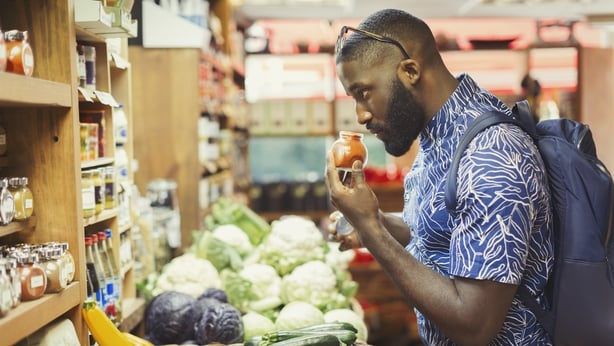 3. Clothes shopping
Both good for the planet and your pocket, thrift shopping is no longer considered niche and is very much in vogue. Every town in Ireland seems to have at least one charity shop where you can pick up something second hand.
Charities are good in that they only usually accept high-quality clothes for resale meaning you can go in and enjoy browsing as you would in any other shop. You're also more likely to find something unique that not everyone is currently wearing from one of the high street chains. However, if you would rather buy new there are plenty of responsible chains and labels out there not to mention smaller Irish businesses. 
Fresh Cuts located on Dublin's South Williams Street is one such option. They stock a number of eco-friendly brands and also offer a vegan shoe range. If you want to pick up something unique, they also do a limited edition range limited to 100 pieces all of which are produced and sold in Dublin. 
Meanwhile, online Irish label Grown assess all its products for sustainability before it is put up on their site. They stock an array of comfy stylish sustainable clothing for men and women. As a company, they also plant trees and so far have planted more than 4,000!
Additionally, if you have some old clothes that need a little tender loving care or a total revamp, check out Rag Order, an online tailoring, alterations and upcycling service.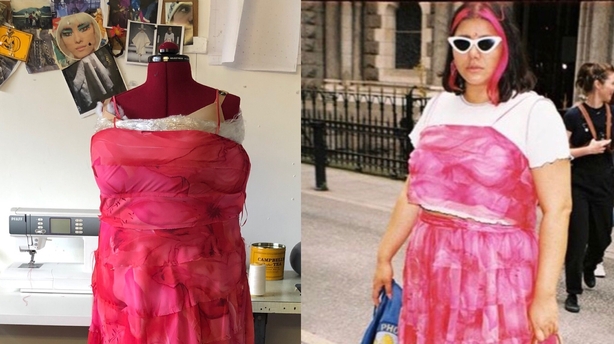 4.Beauty buys 
It's not just smaller brands becoming more environmentally friendly but larger chains are also making an effort. As well as being cruelty-free and made from natural ingredients, in recent years Lush has made a big push towards eliminating excess packaging.
The international chain has created its own range of naked shampoos, conditioners and body lotions. Perhaps the most effective manner in which they operate is that rather than offer the items as individual products, many of their most popular products are available in packaged or solid form.
The chain is also to be applauded for its efforts in terms of reducing its impact as in an initiative to recycle all pots, the vendor offers a free fresh facemask for customers who return five clean Lush pots. 
We need your consent to load this Instagram contentWe use Instagram to manage extra content that can set cookies on your device and collect data about your activity. Please review their details and accept them to load the content.Manage Preferences
With an ever-growing array of options as we gradually become more aware of the impact of our choices, there has never been a better time to make a change and embark on an (almost) guilt-free shopping trip!