Philip, a father of one in Sligo, says he learned a lot about what it takes to be a parent to a transgender child "the hard way". 
He remembers one particular hurdle over the school uniform. His daughter Amy, who was assigned male at birth but identifies as female, came out as transgender at 15, the first person to do so in her community. Her school's uniform was already gender-neutral, with girls allowed to wear trousers instead of skirts. But Amy wanted the skirt. 
"I was like, 'sure, it's only trousers, big deal'. It was like the trousers were around her neck and they were choking her."
Amy, meanwhile, had become depressed and anxious, increasingly so. Eventually, he began to listen to what she was telling him. "I got her girl's trousers and they looked more feminine. She was happy with them, but they weren't the skirt.
"The uniform was a huge thing. She just wanted to show her identity."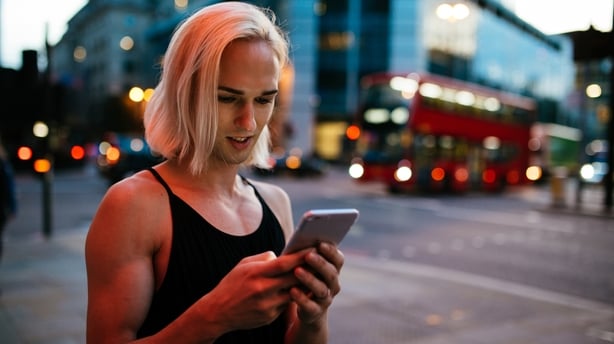 Being the parent of a transgender child often demands these cautious, but optimistic, efforts to overcome the unknown. Like leaps in the dark, parents try to predict the obstacles they never knew could come up, especially in school. 
What you might not expect, is to be told by your two-and-a-half-year-old child that they are not the gender you thought they were or to role-play what to do when a classmate asks your transgender child about their privates. These lessons are hard-learned, and relearned, and play out in moments when your child is away from you, trying to learn about math and the solar system. 
While there are guidelines and a Governmental strategy in place to support transgender children, they pale in comparison to the real stories of real parents. Here, we spoke to two parents about what they did to support their transgender child in school. 
Being LGBT+ in School
"Transgender" is the term used for people whose gender identity or gender expression is different to the sex assigned to them at birth. Terms like "gender non-conforming" can also be used, depending on the person's preferences. 
The Department of Education and Skills has many resources for schools to help them support students, such as the Action Plan on Bullying, the LGBTI+ Youth Strategy launched last year and the 'Being LGBT in School' guide published by the Gay and Lesbian Equality Network (GLEN). The National Association of Principals and Deputy Principals also has a guideline on supporting transgender students. 
Read more: An introductory guide to LGBT+ terms
But as Hannah Solley, the Family Support and Education Officer for the Trans Equality Network of Ireland (TENI), says, they are "not routinely applied". 
"It really depends on the school. They are guidelines and not fixed rules so there is nothing to say that a school has to follow them, but it would definitely be best practice if all schools were following the same guidelines." 
The odds
The odds differ when you're from rural Ireland. When Amy came out to Philip at 15, he says one of his first thoughts were "Jesus Christ, what are people going to say? My parents aren't going to understand this, I barely understand this myself". Amy recalls that at that time "it was just about being a lad's lad". 
"People in rural Ireland aren't' really set on expressing their identity so it feels like you're the outsider," she said.
The principal of her small mixed school in rural Sligo met many times with Philip and did what they could to support Amy: they allowed her to be called by her chosen name even though it hadn't been legally changed.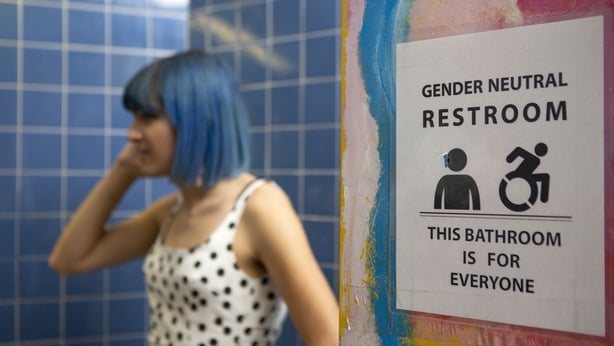 But as Philip says: "They couldn't move mountains." A disabled toilet was turned into a gender-neutral one, and requests to let Amy wear a girls' uniform went unheeded. Philip says that for a while those in charge would have seen Amy as "a boy wearing a skirt, as a mixed up boy". 
In an ideal world, however, mountains would not have to be moved to support transgender students. 
A parable of hope
For many parents of transgender children, Aisling's story will sound like a parable of hope. Her son, who was assigned female at birth and given the name Sadhbh, first told his mum that he was a boy at two and a half years of age, wrestling against putting on a swimming suit and reaching for the shorts covered in sharks. 
Aisling saw a family psychotherapist, who advised that they be open to it, not pushing one way or another. Their "gender neutral" household continued, as Steve's gender expression became more consistent. Soon, the question of school arose. 
By this stage Steve, still going by his birth name, was becoming more agitated and self-conscious. 
"I didn't know there was a name for this. I just thought he was going through a difficult time and didn't know how to help him", Aisling says.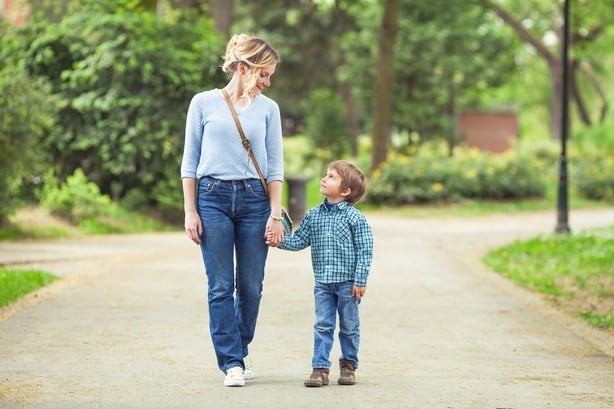 One psychiatrist suggested an all girls' school among other advice not followed at the time, with Aisling preferring to take a "watchful waiting" approach, and following his elder sister, Sorcha, to the local mixed gender primary school.
Aisling said nothing about Steve's gender going in, and classes were mixed for the first three years, before splitting into girls' and boys'. Faced with having to choose which class Steve would join, a GP suggested to Aisling that they find a new school, with mixed classes. 
At this time, his school wrote a letter to all parents of children in his class, with letter from Steve's parents saying that he would be transitioning and that the parents requested their support with it. Despite being a "lioness" about it, Aisling says they only heard kind words from supportive people. 
By then, Steve had chosen his new name, and entered the new school with it. There, the principal sent an e-mail to parents the previous June saying they were a diverse and welcoming school, and would be welcoming a transgender student later that year. 
Aisling acknowledges that circumstances, both material and immaterial, have helped make this a smoother transition than most, and says that in many ways they are a "blessed" family. 
"That's not to say that everybody believed or accepted it and I'm sure there's plenty of chat in rooms I wasn't in, but I think it was fair of people to not have those chats with me."
Self-education
In the midst of this was Aisling's own diligent self-education on how to support her transgender child. She contacted TENI (Transgender Equality Network Ireland), who gave her a guiding principle from which to work from. 
"You walk a tightrope of support, and that's called parenting", she recalls them saying. "On the left, there's repression and that's where you're holding your kid back, and on the right there's encouragement, and that's where you're pushing your kid forward, but in the middle there's support. In the very weird world you now live in, the kid leads the parent."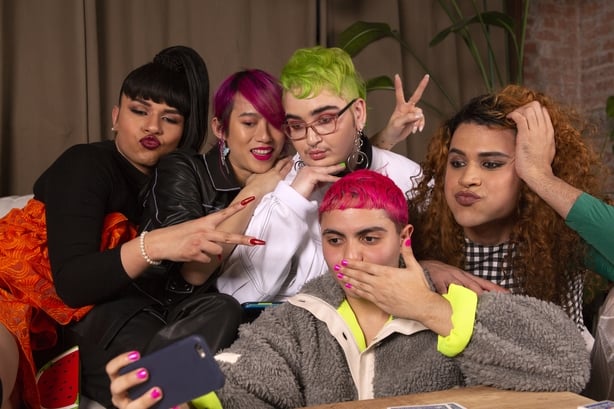 Philip, too, reached out for support, particularly from the Home Youth Liaison Service and Foróige. In times of doubt, he'd turn to them and the friends who were schooling themselves on transgender vocabulary. 
"'Am I doing things right? If I'm doing something wrong, tell me, because I'm not sure.' That was a question a lot."
Hard-won
Despite the support groups eager to help and educate families, these battles are hard-won. Eventually, after writing letters to and meeting with the new principal, who Philip calls "forward-thinking" and "genuine", Amy was allowed to wear the girls' uniform. But just a few weeks later she dropped out, unable to withstand the environment amid mounting mental health difficulties. 
Like most parents, bullying is a grave concern for the parents of trans children. The difference is the stakes are that bit higher for trans students. A 2016 study funded by the National Office for Suicide Prevention found that 50% of the lesbian, gay, bisexual or transgender (LGBT) people who participated had been bullied because of their LGBT identity, or how people perceived their identity, while at school. 
Of the 14-18 year-olds who took part, 70% said they had seriously considered suicide*; 32% had attempted it. 
Amy had endured bullying since primary school, where she was teased for being an "effeminate young boy", introverted and "non-traditional". Once she moved to secondary school, it intensified, included name-calling, cyberbullying and isolation. When she wasn't in class, she'd hide in the gender-neutral toilet. 
Amy hid the bullying well, Philip says. "And I didn't handle it very well. She was staying in bed, showing the classic signs of depression. I wasn't helping because I was trying to force her out of bed and shouting and I wasn't listening to her."
His voice breaking, Philip recalls: "One day she told me, 'Dad I don't want to be here anymore, there's just no joy in my life' and that's the hardest thing I ever heard in my life. You just want it all to stop for them, I would have cut off a limb for her to not go through any of that."
One instance can set back even the most impressive progress, as Aisling notes. One incident left Steve "traumatised", and while the matter was cleared with all parties involved, Steve moved to another primary school, one which has met him with empathy and support.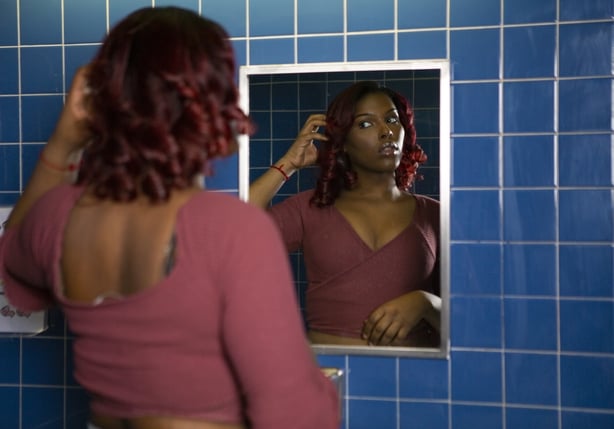 Missed opportunities
Making this more difficult is the lack of knowledge that many staff members feel they have, leaving them unable to support students when they come to them with concerns or issues. Solley says that staff "want to help and be supportive but are not confident in how best to do that". 
Amy feels that many instances of bullying were "missed opportunities" to educate the school about transgender people and how to support them. If bullying arose, she says, the school would try to deal with it "as soon as they could". 
"But if there was any kind of bullying incident that centred around me being non-traditional or something about my gender identity, they wouldn't put much focus on it, they would focus on how the bullying was projecting a negative feeling."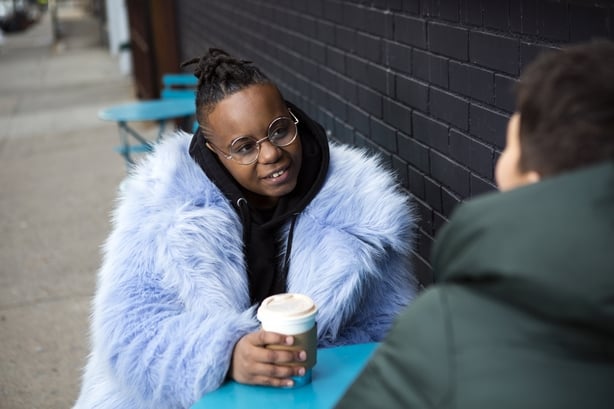 Acknowledgement
It's hard to overstate the difficulty of supporting your child through something you don't understand yourself. As Aisling says: "It's like being on a train and there are stops you didn't know about, and it's wonderful, it's just there are stops you didn't know existed." 
What many transgender young people are looking for, however, is acknowledgment from their parents, their school and their friends, not to mention society at large. This can start at home, over the kitchen table, sitting in the top bunk. 
While their journeys as parents of transgender children differ at points, both Philip and Aisling are united in one statement: when it comes to young transgender people, it is not a choice. As Philip says, "This is the way they were made". 
"My kid did not choose to have a trickier life than you could possibly imagine in your wildest nightmares or dreams", Aisling says. 
As for Amy, she's clear on the pros and cons of exploring your gender identity in an environment that can sometimes make it feel impossible to do so. 
"If you feel like it's worth it to start the conversation you should, but you should also know that it can take a toll, but that's not a reason why you shouldn't. 
"It's okay to explore your gender and have fun with your gender identity. It's one of the core parts of yourself that helps you shape who you are. 
"If you're a trans kid in school right now, just know that school and the feelings that school and peers project onto you isn't going to last very long. Have fun, explore your gender and watch yourself. Keep yourself safe but don't hide yourself."
If you are affected by any of the issues raised in this article, you can contact; The Samaritans (phone 116123), or Pieta House (1800247247).
For more info, visit TENI. You can contact their Gender Identity Family Support at (0)1 907 3707.