We spoke with two of the millennials on Pulling with my Parents to find out why they signed up to the show, what they learned about love, and what their parents made of online dating.
Whether you're getting ghosted on Tinder, benched on Bumble or haunted on Hinge, dating in 2019 is tricky. Your ability to bounce back from rejection may be building at a steady pace but, no matter how many times you swipe, you might not be matching with your soul mate.
So, ask yourself this question - if the dating apps had you down, and you were ready to call it a day, would you let your mammy take over your DMs? Would you ask your dad to asses your profile pic? Could you face your parents after they read your chat-up lines?
Remember, desperate times call for desperate measures.
In Pulling with my Parents, lovelorn millennials let their parents give their dating profiles an old fashioned makeover. Plus, stepping away from the apps, the parents look to more traditional routes to find their little ones a date... offline. Crazy, we know.
In tonight's episode, we meet Sophie La Touche and Jason O'Byrne, both of whom are giving their families access to their love lives - both on and offline - in the hopes that mammy really does know best.
We caught up with Sophie and Jason ahead of tonight's episode to find out why they signed up, what they learned from the show and what their parents made of online dating.
You might wonder why anyone would sign themselves up for a show that puts their love life on the line - on national television of all things - but, according to Sophie, this was her way of getting back on the horse.
"I hadn't been on a date in three years so my mam convinced me that I had to get back in the game. I had gotten really sick with Lyme disease so she told me that this would be a good way to get back into it," she explained.
The 28-year-old admitted that she always saw herself marrying a wealthy man with a top-tier job but says her mam, Andrea, and Nan, Mary, helped her to focus on personality over pockets.
"I was just going for the wrong kind of guy, I think," said Sophie. "I was going for the driven guys who have money but my mam and nan took the approach of going for someone with a personality and, since then, I've realised that I have to broaden my horizons. I've taken on board that there's a different kind of guy out there."
Many Millenials have grown up with parents who met in real life - through work, school or friends - which means they never had to deal with unwanted photos or suggestive emojis. So, what did Sophie's mam and nan make of it all?
"Mam was on Tinder and Plenty of Fish herself, she's been single all my life," Sophie explained. "She would have been on it with an older category so it wouldn't have been like aubergine emojis and the like so she kind of saw the more seedy side of it but also the more modern side and what guys are looking for now."
"Nan was the one who was shocked, she couldn't get over it," she laughed.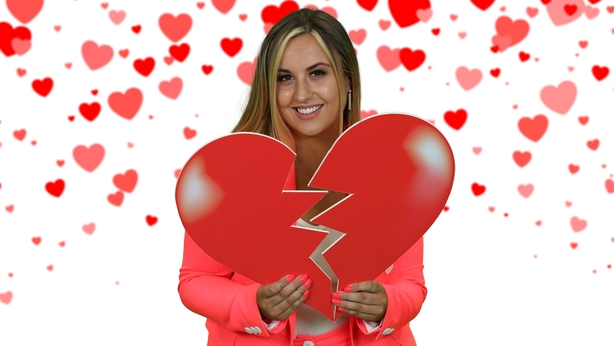 Elsewhere on tonight's show, we'll meet 30-year-old Jason, a fitness-fanatic who is keen to find someone to settle down with. Although he's outgoing and confident in his everyday life, he finds it hard to meet women in the real world and is sick of the apps - so he's letting his parents step in to help.
"My mam and dad are absolutely hilarious, I knew they'd be great on television," says Jason. "I wanted to see how they'd react to everything and see what kind of girl they'd choose for me. I never want to be in that situation again with my parents but it was brilliant," he laughed.
Jason's parents are still madly in love themselves and, while filming the show, their son seems to have found the secret to their success.
"Just treat each other with respect. It's a great thing to see. My whole life, I've - this might sound weird - but I'd always wake up to hear my mam and dad laughing and chatting, I remember that as a young fella. They always come in and sit down to talk about their day and they plan weekends away together, they treat each other with respect and truly love each other. "
Hopefully, that level of success means that Mam, Anne, and Dad, Pat, have the secret formula to find their young man the perfect match.
Pulling with my Parents starts Monday, 14th October on RTÉ2 at 9.30pm.