The 2019 Rugby World Cup kicks off in Japan this Friday and to celebrate, the RTÉ Player asked rugby fans and well-known faces to try all things Japanese.
This is the first time the tournament will be held in Asia, and rugby fans across Ireland are preparing themselves for a bit of a culture shock.
Whether you're heading over yourself or just trying to get in the mood, now is the perfect time to immerse yourself in a little Japanese culture. Thankfully, a group of familiar faces have signed up do it for you!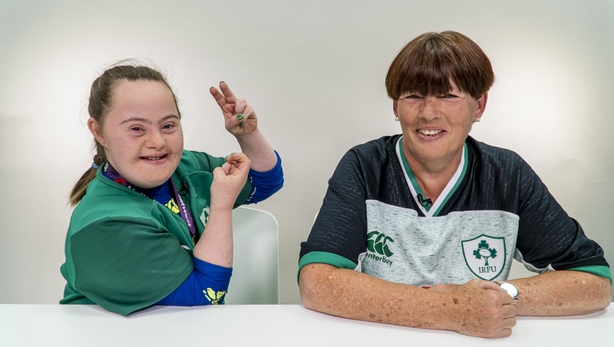 Yesterday, we saw our panel of guinea pigs test their tolerance for wasabi and get a handle on chopsticks - watch it back here - and today they will brush up on some top Japanese shows.
Ever think you could make a show out of "Power Rangers going down a slidy track"? Our panel of fans and well-known faces watch some of the wackiest Japanese film and TV we could find.
Watch brand new Trying Japanese on the RTÉ Player or RTÉ.ie every day this week.