It's that time of year, folks. Schools have returned, holidays have ended, the weather is changing and the run-up to the National Ploughing Championship has well and truly begun.
The largest outdoor agricultural event in Europe will be held in a brand new location with 1,700 exhibitors, 300 competitors, and plenty of entertainment to keep the whole family busy. Get the details below.
When and where?
The National Ploughing Association has announced that the 2019 Ploughing Championships will be held in Ballintrane, Fenagh, Co Carlow from Tuesday 17th - Thursday 19th of September.
This is a new location for the event as the last three years took place in Screggan, Tullamore, Co. Offaly. Those who attended last year's show will remember the severe weather conditions of Storm Ali that temporarily closed down the 87th championship and saw Marty Whelan presenting from the reception of a nearby hotel!
RTÉ at the Ploughing
As always, RTÉ will be present at the National Ploughing Championships with an action-packed schedule of live programmes, a host of musical performances, live weather bulletins and exclusive events with well-known presenters.
Come on down to the @rte tent and say hello to @AudreyMcGrath and the RTÉ Weather team! #RTEPloughing pic.twitter.com/jdicxXThWJ

— LifeStyle on RTÉ (@LifeStyleRTE) September 19, 2017
Plus, we've introduced some new additions to this year's tent:
The Late Late Toy show Costume Display: Over the last ten years Ryan has worn some iconic costumes on the Late Late Toy show and they will be on display for visitors to the RTE stand.
The Sunday Game set: Following a busy GAA Championship season, you'll have the chance to jump into The Sunday Game set and take a selfie. Upload your snap to social using #rteploughing to be in with the chance to win a GAA county jersey of your choice.
Sustainability Wall: Learn about sustainability at RTÉ and some of our sustainable initiatives.
Present the Weather: Junior visitors will have the opportunity to try their hand at presenting the weather. This year we have included climate change in our autocue script reflecting the importance of sustainability at RTÉ.
Check out @jamieheaslip rapping @Nelly_Mo's 'Hot in Here' on @RadioRayRTE at the @NPAIE #rteploughing pic.twitter.com/uNieHadcjo

— RTÉ Radio 1 (@RTERadio1) September 20, 2017
RTÉ Programme of Events
Tuesday 17th September
07:00 Morning Ireland on RTÉ Radio 1
09:00 The Ryan Tubridy Show on RTÉ Radio 1
10:30 Mark, The Science Guy from RTÉjr's, Let's Find Out
12:00 Panel (hosted by Nuala Carey): Eat Well/Think Well/Be Well, presented by Healthy Ireland
13:20 RTÉ Weather: Live bulletin on RTÉ One
15:00 The Ray D'Arcy Show on RTÉ Radio 1
18:00 Six One News on RTÉ One
18:55 RTÉ Weather: Live bulletin on RTÉ One
Wednesday 18th September
10:00 Marty in the Morning on RTÉ lyric fm
13:20 RTÉ Weather: Live bulletin on RTÉ One
15:30 The Sunday Game panel with Marty Morrissey, including Michael Duignan and Dessie Dolan
18:55 RTÉ Weather: Live bulletin on RTÉ One
Thursday 20th September
09:30 Live Trad Music with The Merry Ploughboys
13:20 RTÉ Weather: Live bulletin on RTÉ One
13:45 Liveline's Funny Thursday on RTÉ Radio 1
15:30 Panel (hosted by Brenda Donohoe): Improved Health & Wellbeing, presented by Healthy Ireland
18:55 RTÉ Weather: Live bulletin on RTÉ One.
Getting there
For those travelling by train a shuttlebus service will be available from Carlow train station directly to the event site. A limited local bus service will operate from Braun on the O'Brien road to the event site.
If you're driving to the Ploughing from anywhere in the country, click here for more info on which routes to take and road closures to be aware of.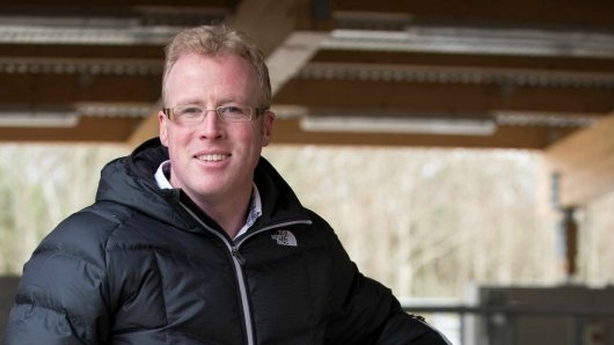 Top tips for first-timers
Last year we asked CountryWide's Damien O'Reilly and Raidió na Gaeltachta's Bláthnaid Ní Chofaigh to share their top tips for attending the Ploughing.
Damien O'Reilly:
"Be patient. If you don't like crowds or hate being bumped into, then stay away. It is a marvelous gathering of a fair quota of the Irish public. [Over 300,000 attend each year]
"You have the serious farmers who are there for business reasons. You have the farmers who are there just for a day out. You have first-timers from the country and the city.
"There are gaggles of school children on tour and then there are the poor souls who must man the various exhibition stands for three full days.
"I really feel sorry for them. But this is a wonderfully professionally run operation and that largest of its kind anywhere in Europe. There is an overall feelgood factor and an air of friendliness and earthiness and calm."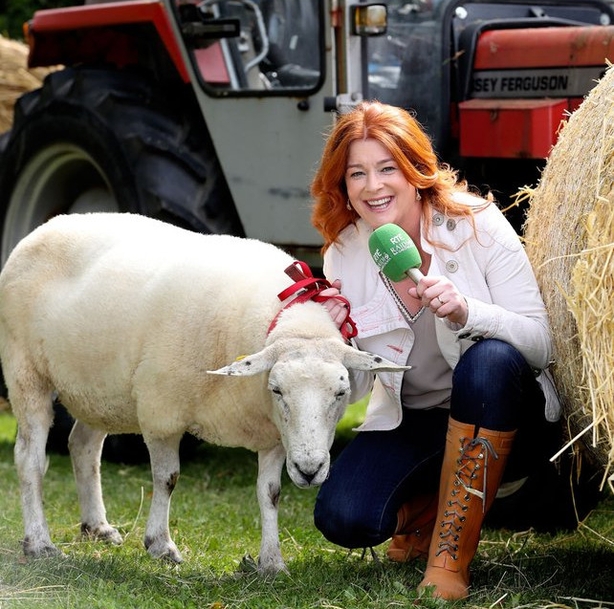 Bláthnaid Ní Chofaigh:
"Bring a bag, because you will buy stuff! You'll think, why would I buy stuff? You'll buy loads of stuff. You'll see bags of spuds, next thing you'll taste the spuds and go 'they're gorgeous, I'd love them tomorrow'.
"And then you'll see organic eggs and they'll be handy in the morning for the kids. And then you'll see something else, and something else, that is the ploughing.
"As careful as you should be with money, you have to have cash going to the ploughing because you'll want to buy so much. "