Miriam Kerins Hussey is the co-founder of Soul Space, The Experience. While she originally qualified to become a pharmacist, her passion soon led her to train as an Integrated Health, Wellness, and Nutritional coach.
In her business, The Awakening, she is involved in the design and delivery of many executives, corporate and personal wellness retreats, seminars and programmes. She runs Yoga retreats for Mind, Body and Soul, and is an international keynote speaker on health and wellness, emotional eating, and more. 
We caught up with the wellness guru to find out more about this spiritual experience.
So, what exactly is Soul Space?
It's a boutique style health and wellness festival that will take place in the beautiful iconic Claregalway Castle this Sept 15th. 
It is an immersive one-day experience that will gather the biggest and best-known names in health and wellness, professional sport and high-level business to share their insights and journeys. You will come face to face and heart to heart with honesty, simplicity and clarity, allowing mind and body to align and thrive.  
In today's world of stress, noise and distraction, our health is being challenged like never before. Soul Space is an event that gifts people some time and space away from the external noise so that they can hear their own voice and listen to their own heart. 
It was an incredibly successful event last year that really brought profound hope and healing, joy and friendships and new awakenings to those who attended.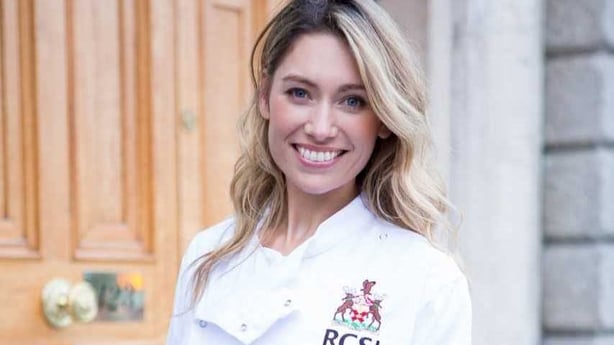 Who is it for? 
Soul Space is for people of all ages, genders, and demographics who would like to ignite and explore their own personal world of human health and wellness - possibly like never before.
It's for anyone who wants to explore the mind, awaken the heart and ignite the soul. It's for those who would like to learn how to tap into their inner potential and capabilities, have open and honest conversation with others about life - it's magic moments as well as its challenges!
If you have experienced self-doubt or lack of confidence, stress, grief or loss, addiction or anxiety, career insecurities or perhaps there is something in your life that you would like to gain more clarity or valuable and insightful tips around .... then this could be the place for you. 
Why did you decide to host it in Galway?  
We decided to host it in Galway because on some level we felt the West of Ireland was quite starved of health and wellness events of this scale.
The majority of events based around health and well-being are predominantly held on the East coast so we wanted to be able to shift this and bring it to the beautiful city of Galway. Both Gerry and I are Galweigains at heart, having both been born and reared there so it feels extra special to host it in our original home county. 
From a health and wellness aspect, it appears that the West coast of Ireland has been hit pretty heavily over the last few years with many health-related issues, and with the isolation and desolation of rural towns and lack of community and connections.
This isn't to say that these issues are not widespread - they absolutely are - but it is definitely an issue in the rural west of Ireland. We want Soul Space to be a space for hope and healing.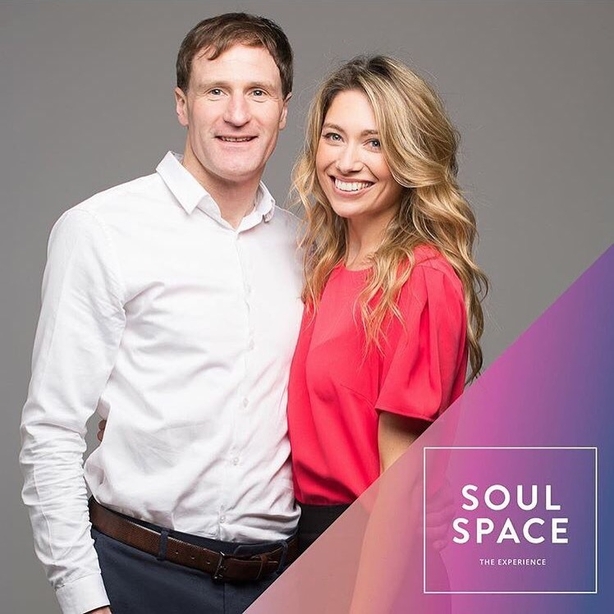 Are we seeing a growth in the wellness industry in the West of Ireland? 
Yes, definitely and it is wonderful to see this. I really think there is a shift in consciousness happening whereby people are really hungry for events that look deeper than just the physical. There is a huge appetite for knowledge around mental, emotional and physical health and wellbeing. People are looking for more meaning and fulfillment in life and the essence of this comes from self-reflection and nourishing all aspects of yourself - Mind, Body and Soul.
You have everyone from a sleep expert to a fertility coach on the line-up - how do you choose your speakers?
Yes, we have a very diverse panel of speakers from various backgrounds covering a vast number of themes and topics. The reason for this is to enable Soul Space to be a place for solid, scientific advice, allowing us to live out our ethos and mission in providing the fundamentals of what we believe to be the root of Integrated wellness and what true health is all about. 
We believe true health lies in the integration of Mental, Emotional, Physical, Psychological and Spiritual well-being, hence our speakers explore all of these areas. While all the principles of health apply to everyone, we understand that different people may need to focus on a particular area of wellness at a particular moment in their lives so we wanted to make sure we have a specialised list to cater for all of these needs.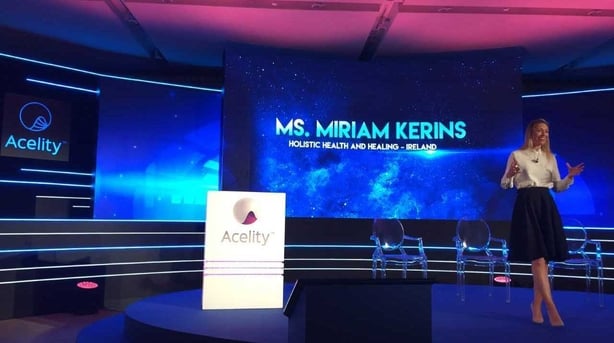 What three simple things could Irish people take up today to improve their lifestyles?
Learn to breathe (deep breathing) and take time out to unplug, meditate and pause on a daily basis. 
Increase levels of fun, laughter, play. Get out in nature, get back to basics. Increase connection and community with family and friends.
Reduce stress and increase sleep. Aim for 7-9 hours of sleep per night. Reduce caffeine, stimulants and processed foods and keep well-hydrated. 
What takeaways do you want your audience to have when leaving the event?
We would love them to leave feeling empowered, grounded, connected, safe, happier and lighter in mind and body having met some incredible people. We would love for people to have rediscovered a sense of space, peace, and fun and leave with some practical, sustainable and life lasting tips, tools and awareness to instigate and awaken them to their best self. 
For more information, visit the Soul Space website.