In a special magazine for the Late Late Show Country Special, Irish country star Cliona Hagan talks to Jess O Sullivan about taking chances and discovering her voice.
Most people who choose the entertainment industry as a career face a pivotal moment where they have to make a choice between leaving the security of a nine-to-five and pursuing their dreams as a performer. Sitting in her joggers and hoodie before our glam squad get to work for our shoot, Cliona Hagan remembers that moment of confiding in her mother. "I said, 'Mummy, I just don't feel like I can teach anymore.'"
Watch! Ryan Tubridy and Cliona Hagan go busking in Dublin

I can tell from her tone that this was a very difficult time of soul-searching for the singer. After gaining a music degree in Queens University, Belfast, a teaching qualification in Edinburgh, and then landing a position at a secondary school in Lurgan, close to her hometown of Ballinderry in Co Tyrone, she knew in her heart that teaching wasn't her first love.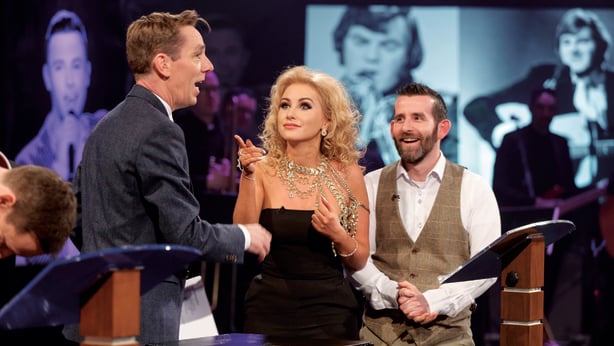 With minimal make-up on, her pared back demeanour and soft Northern brogue belie the exuberant glamazon Cliona can become on stage. "She was surprised of course," she says of her mother's reaction. "I'd spent the last five years working very hard getting my teaching degree. But I said, 'I just feel like my life's passing by and if I don't do this now, when am I going to do it?' She said, "Then go for it, Cliona. Don't let that fear of failure hold you back. And if it doesn't work, then at least you've no regrets, because regrets are the worst thing to have.'" Knowing that she had the full support of her parents was a huge comfort when the future was so uncertain. "My parents always said they would be there for me. I mean, they don't have a lot, but they said they would always do whatever they could to help me out."
From the smiling, confident Cliona we have come to know through her TV interviews and performances and her recent turn on RTÉ's Dancing With the Stars, it is obvious to anyone watching that she is a natural performer. It would have come as no surprise to her friends and family when she finally took this big step into the unknown to become a full-time performer. Cliona has been singing her entire life, even delivering a flawless solo rendition of Silent Night on The Late Late Toy Show at just 12 years old.

"My mummy could see throughout my childhood that I loved to sing, so it was something I had inside me from a very young age." But more surprisingly, Cliona reveals that she was painfully shy. "Growing up, I was always a very quiet child. Always the kid shying away, never putting up my hand even if I knew the answer. My two older sisters would have been more talkative. Nicole would have been the popular girl in school, whereas I was the studious little geek. Funnily enough, even though I never spoke up in the classroom, I always loved to be on stage. I suppose it's kind of ironic that I wanted to be on stage, and yet was very quiet."
On stage is where Cliona says she feels truly at home and she loves nothing more than to take on larger than life characters. "I feel like I belong on that stage. Even though I mightn't be the most confident person coming off, on stage I feel like can do anything. I forget that I'm me; Cliona, from Ballinderry, in the middle of nowhere. I definitely take on a different persona and it's one full of confidence." She laughs when I ask her if that persona is anything like Beyoncé's stage alter-ego Sasha Fierce. "Actually she doesn't have a name. I haven't got that far yet. Maybe Clio-patra or something?"  With her accomplished musical background (she plays both the guitar and the piano) it was the acting aspect of being on Dancing With the Stars that really surprised her.
"Every week, you're assuming a character and I never realised how much that was an aspect of it. So now not only do I love singing and dancing, but also acting. I love getting into character."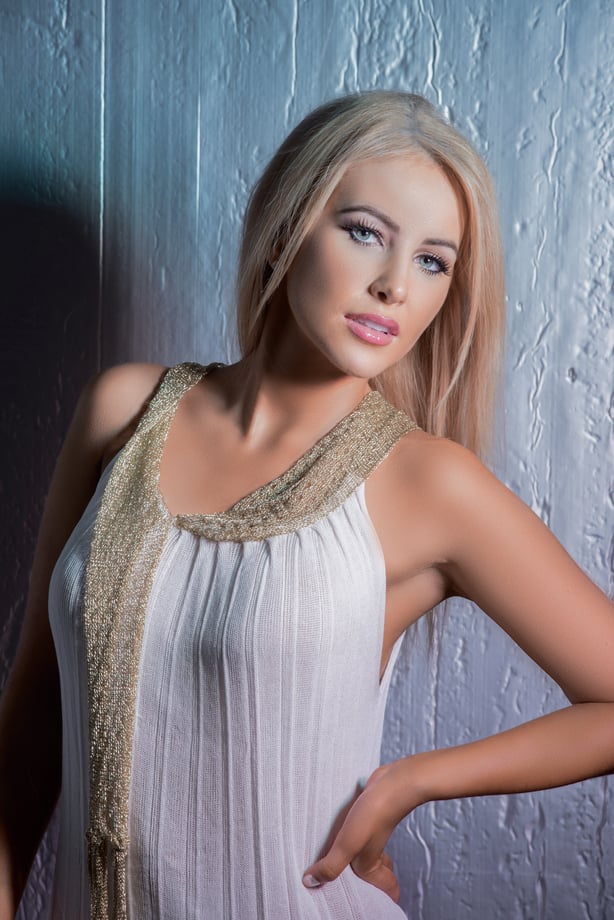 Another lesson that she learned from the dance show is that the right costume can add some serious wow to any performance. "It has inspired my on-stage outfits one million per cent. I've always been a girl for glitz, glamour and rhinestones, but being on Dancing With The Stars took it to a whole new level."

This light bulb moment came to her specifically when she was performing the cha-cha to Aretha Franklin's RESPECT. "Learning it throughout the week, I had joggers on to practice in, but when I put the dress on for the first time, all the tassels made it look as though I was moving more than I was. I was like, 'This is great!' So when I'm on stage now, I'll have to up the ante regarding outfits. There'll definitely be a lot more tassels, and a lot of rhinestones. I really want to stick out like a sore thumb."
Though she has proven that she can turn her hand to anything, country music is where Cliona's heart lies for so many reasons. "I find if you've been brought up with country music, then you are 100 per cent into it. Also I'm a very emotional person, and country music really resonates with me regarding that aspect of emotion." At 30 years old, Cliona also loves the social side of country music and the sense of community that goes hand in hand with it, something she think all comes down to the dance halls.

"Because jiving is so huge all across country, the dancing goes hand in hand for the younger people. It's very, sociable, much more so than a disco scene. If you're in a disco, it's all dark lights and you don't really get to know people for who they are. In the country scene, anyone can dance with anyone – a 60-year-old can dance with a 40-year-old. There's no age limit. You don't have to think, 'Oh I want to ask you for a dance because I really like you.' It's 'I want to dance with you, because I love to dance, and I love country music.'"

I ask Cliona if she thinks that that scene appeals to people, especially young people, who are looking to socialise in a way that is, for want of a better phrase, more wholesome. She's not at all offended by the word.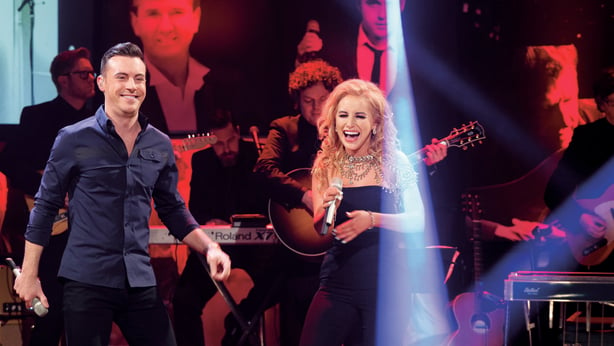 "I really love that word; wholesome! I think it's a great way to describe it. Listen, I've got the best seat in the house when I'm watching all the dancers. I have noticed that there are not as many drunk people as you would see in a club or in a pub." She says that from her vantage point, she see that quite a few lads in the crowd are downing pints of water rather than alcohol, and even have a change of shirt with them because they are sweating so much from dancing.

"That's all they want to do, is dance, dance, dance. And that's really admirable. You can just go there to dance and to socialise, the whole family can go and that's such a beautiful thing. It's such a shame that not everyone knows what's right underneath their nose, that this fabulous genre of music is there."
While there is a huge appetite in Ireland, the UK and also in the States for country music, there's no denying that the performance circuit – even for established legends of Irish country music like Daniel O'Donnell – is a gruelling schedule. Even more so when you're just starting out like Cliona. "Don't get me wrong, the first year was very hard," she says more as a statement of fact rather than as a complaint.  "I was doing a lot of guest spots. Some of the nights you don't get paid. You're doing it simply because you want the exposure, because you want people to hear you and hear your single. Country artists are probably the hardest-working people in the business. I feel like I've aged about 20 years from lack of sleep. What I really respect about what we do, is that we take nothing for granted. You're not in it just to become famous, but because this is what you love to do."

She says that there have been many nights when she has had to pull over at the side of the road, because she has been so tired, although now she has learned that sometimes, it's good to be sensible and book into a B&B. "As a girl, you have to think of your hair, your make-up, what you look like. It's not a matter of 'Oh I'll just stick some gel in my hair and look good.' There have been plenty of times I've been changing in toilets, changing in the back of my car when nobody is about. So it's not a glamorous business, but it's very rewarding work, the people we get to meet. The country bands are the best bands in the world and that's a fact. And to see people singing back what you've recorded; there's no better feeling in the world."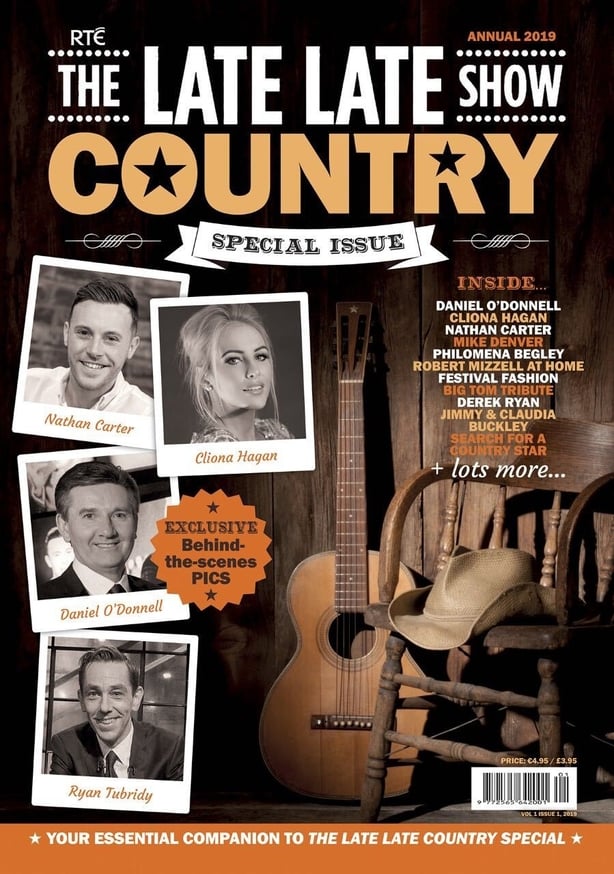 Will we be hearing more original songs and recordings from Cliona soon? With her musical background, she is well placed to create the next Wagon Wheel. "Actually I'm sitting down writing with a guy I know very well. I'm not going to name any names yet, because I don't know if I'll be any good at it, but I'll give it a go." She says that she knows she has that old country voice – the likes of Patsy Cline and Loretta Lynne and she's always been one to play to her strengths.

"Philomena Begley is such a lady, such a legend. Her longevity has been spectacular, and that speaks volumes for me. Susan McCann, Daniel O'Donnell, Big Tom god rest his soul; all their hard work has paved the way for us newcomers to come through. The country legends were legends for a reason, because they were so ahead of their time. I'm always thinking, 'Right, how can I bring my own style?' I'm not really one for following the crowd. I want people to turn on the radio, hear my voice and instantly know that it's me."
The Late Late Show Country special airs this Friday 3rd May on RTÉ 1 at 9.35pm
The Late Late Show Country Special Issue magazine is out now in shops.