Dancing With the Stars runner-up Cliona Hagan did a spot of busking with Ryan Tubridy outside Dublin's Gaiety Theatre on Wednesday afternoon ahead of Friday's Late Late Show Country Special.
While Cliona belted out a couple of numbers and got people dancing - and not just filming and snapping on their mobile phones - Ryan put on a cowboy hat, grabbed a tambourine and leapt around a lot.
Afterwards, the dynamic duo spoke about this Friday's special show, which will feature the cream of Irish country as well as some very special guests.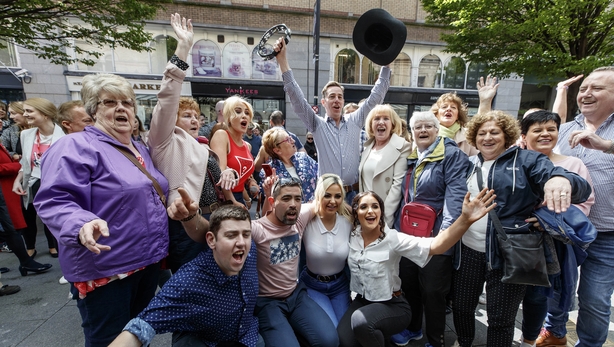 "Ryan and The Late Late Show have done wonders for country music," Cliona told RTÉ Entertainment. "They've shone a light on this genre of music that is otherwise hidden.
"So thank you from the bottom of my heart. We really do appreciate it."
Cliona is performing on the show and Ryan hinted at other guests on the big night.  
"Well, it's a big one," he said. "We've kind of got a loose theme of family on the show this Friday night, because one of the things we're doing is, we've got a circle of friends and family together.
"Robert Mizzell is performing with his dad, who's flown in from Louisiana; Susan McCann's performing with her granddaughter; and Cliona will be performing with her sister."
But there's even more to this year's Late Late Country Special than all of that, including the potential for a first (though we're wary here of describing it as a 'treat').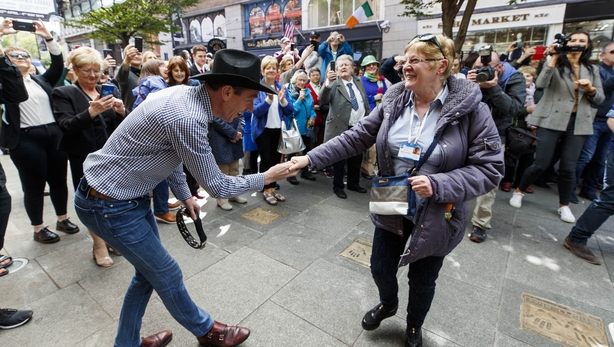 "We want to get a little insight into people's stories and their lives, and then their singing," Ryan explained. "That's one thing," he said before adding: "Daniel O'Donnell called over to my house to see could he convince me to sing a duet with him on the show.
"He offered the example of the Toy Show, and I said that's the very real reason I won't - or shouldn't. They have a song picked out, it's King of the Road. I've had a listen to it, and they have the time boxed-off . . . we'll see.
"I'm not going to say 'yes' or 'no' but it could go so well that for me to come in in the middle of it would be potentially catastrophic. I love singing in a karaoke bar in a tiny cell with four people roaring laughing - but the real thing, on television, is another thing altogether."
The Late Late Show Country Special, 9.35pm Friday, RTÉ One