There are few situations that are not improved by the presence of a dog, but one UK university has made the ingenious move to add no less than five dogs to its staff as "canine teaching assistants", who will help students who are at risk of dropping out due to stress.
The five dogs - all labradors with their own staff cards display their first and second names - will work on bettering the students' wellbeing, which in this scenario includes sitting quietly and comfortingly in a corner during classes.
"You can literally feel stress levels reducing," said Fiona Suthers, head of clinical skills at the university, as quoted by the BBC.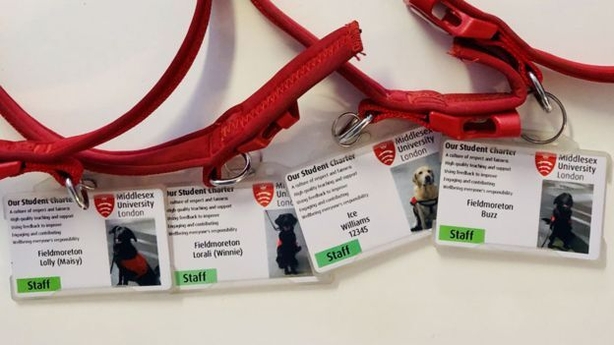 "It's amazing and we're very keen to continue and expand what we're doing", she added.
"It's hard to describe the impact of just having a dog lying down in the corner of a class. When we initially introduced the scheme, I don't think any of us thought it would be so successful."
Ensuring that there are as few issues as possible with the programme, each dog has been specially trained and underwent a "stringent assessment" to make sure they each had the right temperament for this kind of work.
The use of dogs in university settings is not wholly new, as just last month, University of Buckingham vice-chancellor Sir Anthony Seldon backed the use of dogs as a way of reducing stress in schools and universities. This was seconded by British Education Secretary Damian Hinds, who added that "pets can really help" in stressful school environments.
On our shores, many universities will run "Puppy rooms" in the lead up to exams or during Freshers' Week, allowing students to bond together in the company of doting, affectionate and comforting puppies.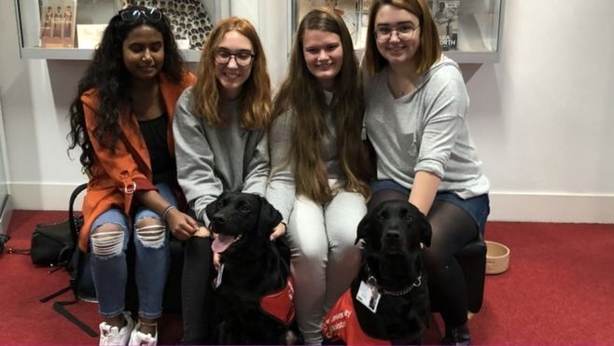 In 2014, Trinity College Dublin introduced its first Puppy Room during the exam season, as a former bookshop was converted into a cuddle room, as overseen by Peata Ireland. The one-day-only event allowed students - stressed and non-stressed - to spend 10-15 minutes cuddling some canines before dutifully heading back to the library.
Just three years later, the Puppy Room had become a hallmark for Freshers' Week in Trinity.
However, such programmes have been met with criticism in the past as animal rights groups question how much attention is paid to the wellbeing of the dogs themselves. A long day of short bursts of attention might sound like a dog's dream come through, but in actuality, it can be a taxing experience for some puppies.
Middlesex University's programme appears to be a more systematic approach, however, and surely the dogs will have some employment benefits coming their way.