Now that the days are getting longer and spring is in the air, why not set up an obstacle course in your own back garden or the local park, using items that can be found around the house.  
This can be fun and challenging for all the family and can burn tons of calories. Here are some simple but fun obstacle ideas designed around common household objects.
Balancing Obstacle 
Using a long flat piece of wood (floor board), walk along it balancing a book on your head, without using your hands.
Hopping along the beam on one foot.
Walking the beam with an egg on a spoon.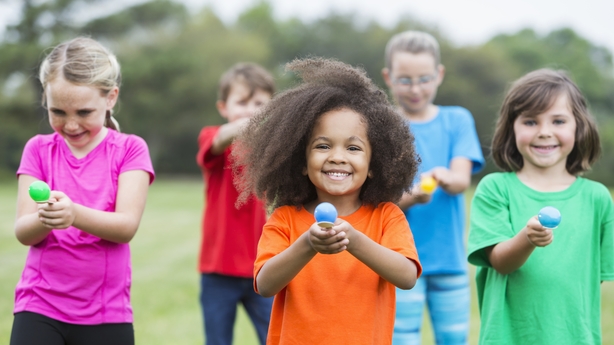 Hopping and Jumping 
Using a SAQ ladder flat on the ground, bunny hop through the rungs on one or two feet.
Skip for a count of 30-60 seconds then move on to the next obstacle.
Place a series of hula hoops on the ground several feet apart from each other and hop from one hoop to the next.
Using a garden sack, bunny hop forward to the next obstacle.
Strength and fitness 
High knee style running in place for a count of 30.
Do 10 push-ups, 10 sit-ups, 10 squats. Next do 9 of each, then 8 and so on decreasing reps by 1 for each round down to 1 of each.
Bear crawl across a specified distance.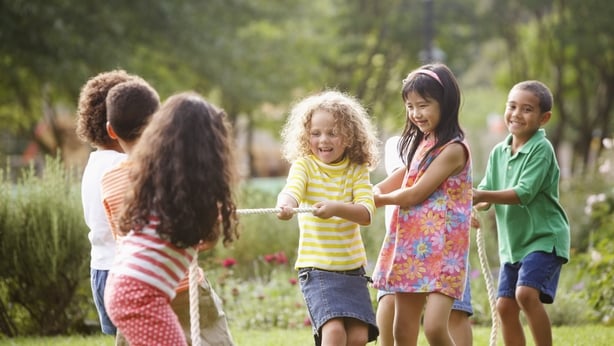 Teamwork
Fill a bucket with 30 tennis balls as quickly as you can 1 ball at a time. Run a specified distance and drop the tennis balls one by one into another bucket.
Using a tow rope, have a tug-of-war at the end of the course.
Fill a bucket of water and then using a sponge, soak up as much water as possible, run a specified distance to another bucket and squeeze out the water.  Repeat until all the water is transferred from the first bucket to the second.
Items required
2 buckets, 2sponges
Tug-of-war (tow) rope
2 buckets, 2 tennis balls
Garden sacks
Hula hoops
SAQ ladder
Wooden beam or long flat piece of wood
Eggs and spoons
Lots of energy and a sense of fun!
Kieran Keenan is an advanced personal trainer and the owner of Fitsquad.