To begin with a bold statement, makeup wipes are fast food "skincare". I fully understand why they are so beloved: they're so easy to use that you don't even have to get out of bed, they require not even a need for water and they give you the peace of mind that you've removed at least some of your makeup.
Everyone knows that takeaways aren't the route to take for general health, so why doesn't everyone know that wipes are bad for your skin, rather than good for it?
Most makeup wipes, and micellar water, for that matter, are jammed full of ingredients such as denatured alcohol and sensitising fragrances. In small doses, and in skincare formulations that can actually benefit and nourish the skin, these ingredients are not inherently bad. However, when we use wipes or micellar water, we don't rinse these ingredients off so our skin is left covered in a film of old oils, makeup and these incredibly skin-dehydrating ingredients for 8 hours or longer. If you're thinking "wow, that doesn't sound like it is conducive to great skin health", well, you'd be correct.
Your skin is an organ, and must be respected accordingly! The secret to beautiful, healthy skin is sometimes in what not to do more than what to do. So, your first step on the yellow brick road to the glorious Oz of total skin health: dump your wipes or micellar and start double-cleansing.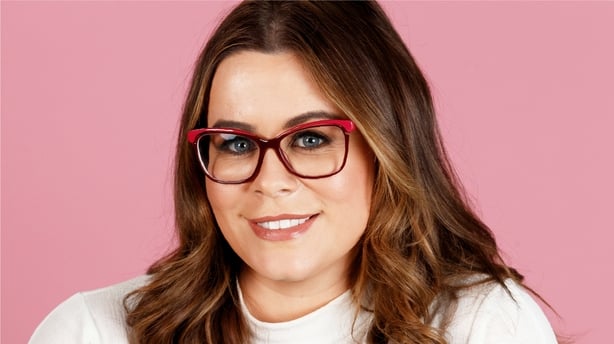 What is the double cleanse?
The double cleanse, although currently uber trendy, is nothing new in the world of beauty and beauty therapists. A facial would not be a facial without a step to remove the makeup and a separate step to cleanse the skin, especially when you're applying other products afterwards.
To use an outdated analogy, you wouldn't wax your car without making sure it was totally clean first. If you are using serums, moisturisers, night creams and eye creams, the first part of your routine should be the double cleanse - no excuses.
As a concept, double cleansing is easy peasy lemon squeezy. All it involves is using one cleansing product to remove your makeup and then following up with a cleanser that either nourishes or treats your skin.
Why double cleanse?
Your cleansing step will remove 99.9% of your makeup, and rinse off any physical debris, SPF and accumulated sebum from your skin. For the first step, you've got more options than you could shake a stick at. You can use something like the Cleanse Off Mitt (€5.95, available from pharmacies nationwide), a microfibre cleansing mitt that removes makeup with just water created by yours truly, a dedicated pre-cleansing product such as the adored Dermalogica PreCleanse Balm (€42.00), or a natural carrier oil such as coconut oil or jojoba oil.
Lipidic or oil-based formulas are fantastic as a pre-cleansing step as they emulsify your old makeup, "unsticking" it from the skin easily, and without the tugging that sometimes comes with wipes or micellar water.
After you've pre-cleansed, it's time for your second cleanse. The second cleanse, contrary to the beliefs of some, is not just a marketing ploy so long as you are using a cleanser that works to assist your skin. This cleanser will work to remove any traces of makeup left and cleanse the pores thoroughly, as well as treat it with beneficial ingredients to tackle your specific concerns.
We love an active cleanser at The Skin Nerd®, meaning a cleanser that contains cosmeceutical ingredients such as exfoliating acids, vitamins, and other high-quality ingredients. If you're going to spend on quality skincare, it has to be working for you. You wouldn't let your personal trainer just sit on the bench saying nothing!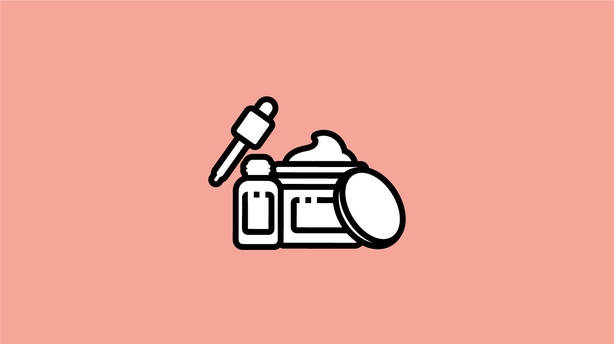 For those with oily skin and skin prone to congestion such as spots, lumps, bumps and blackheads, salicylic acid is the ingredient for you. It is a beta-hydroxy acid (BHA), which means that it helps the skin to exfoliate itself and, unlike alpha-hydroxy acids (AHAs), it can burrow into the pore and dissolve sebum and dirt, helping to kill spots at their source. Opt for a salicylic acid cleanser used once every two nights after your pre-cleanse.
If you have dry skin, skin that becomes dehydrated easily, uneven skin tone or are looking to tackle the signs of aging, you can lean on lactic acid. Lactic acid is an alpha-hydroxy acid (AHA) and it is slightly more gentle than its sister, glycolic acid. This means that it is suitable even for sensitive skin.
On top of that, lactic acid is a humectant... In non-nerd speak, this means an ingredient that draws moisture towards it, so your skin will be plump and bouncy in no time flat. A lactic acid cleanser used once every two nights will work to slough off dead skin cells from the surface of the skin, keeping your skin looking bright and behaving well.
When it comes to the gentle cleanser to use between your exfoliating cleanser, I highly rate probiotic cleansers. Our skin has a microbiome, just like our gut, that can easily be knocked off balance. Using a cleanser with prebiotic and probiotic ingredients helps to colonise the bacteria on our skin, reducing the likelihood of irritation. Nerdie tip for the day: having bacteria on your face isn't always a bad thing.
If you're doing it correctly, the double cleanse shouldn't take more than 3 minutes in total. Admittedly, it does involve standing up and walking to the bathroom, but your skin will thank you. Now, go forth and get double cleansing!
Get all of Jennifer Rock's top skincare tips and watch her exclusive RTÉ Lifestyle series here.
We need your consent to load this rte-player contentWe use rte-player to manage extra content that can set cookies on your device and collect data about your activity. Please review their details and accept them to load the content.Manage Preferences
Click here to listen to The Skin Nerd's brand new podcast, 'Deep Cleanse - The Skin Nerd'. You can find it on Apple Podcasts, Spotify, Stitcher, or wherever you get your podcasts. Subscribe here.
---
Jennifer Rock is an award-winning skin expert, and CEO & founder of The Skin Nerd®, including the world's first online skin consultations and the Cleanse Off Mitt® makeup removal tool.