In 2017, sisters Aislinn Connolly and Sinéad Bradbury founded Body & Kind, a series of women's health events focusing on self-care, fitness, and food. A series of events that would be exclusively for women. We caught up with the ladies to find out more - watch the interview above.
Body & Kind
While many health and wellness events in Ireland branch into various lifestyle areas, ranging from parenting to skincare, the sisters decided that they wanted to stick to exactly what they knew - and do it well.
"We had this idea to come together and create something special for women of all ages," explains Sinéad.
As a nutritional therapist with her own private practice, Sinéad delivers a masterclass in nutrition and health to educate women on how to feed their bodies in the right way while Aislinn, a former Galway camogie All-Star, covers fitness by introducing attendees to a variety of exercise classes.
Additionally, the ladies invite some special guests to take part in the day ranging from Piloxing pros to yoga gurus.
Ultimately, the goal is to encourage women of all ages and sizes to invest in their bodies. To take the time to check in with their wellbeing whether it be the amount of sleep they're getting, the type of food they're eating or the amount of exercise they're getting.
We need your consent to load this rte-player contentWe use rte-player to manage extra content that can set cookies on your device and collect data about your activity. Please review their details and accept them to load the content.Manage Preferences
Women of the West
While the country's capital has a growing health-culture brimming with yoga classes, flexitarian menus, and self-care retreats, the West of Ireland is a little more deprived, which is why the two Galway girls decided to host their events in Galway and Limerick.
"We just always found that there was a gap in the west coast of Ireland," says Aislinn. "That's why we really wanted to bring something unique and something innovative to the west coast. That's why our events have been Limerick and Galway based.
In addition to filtering their events down to a particular area, the sisters made the conscious decision to make Body & Kind a women-only event whereby they could give women their full attention and educate them in the art of (much needed) self-care.
"I do a lot of exercise with men and, in particular, my husband and sometimes it's nice to have that relationship but then we just honed in on women and we really saw that there was a gap there," says Aislinn.
"Sinead has her clinic for the last twelve years and has been listening to women of all shapes and sizes and of all different levels of fitness and has found that, often, women put themselves last when it comes to self-care and are the ones in need of a day like this for themselves.
"To move, to nourish, to educate and to have a fun day out. That's why it's women-only."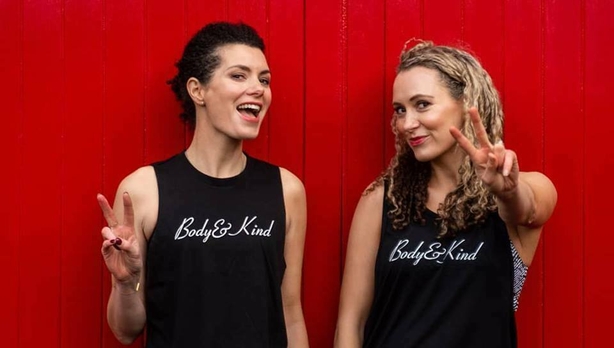 Self Care
Lately, it seems that the term "self-care" is being thrown around a cure-all for any ailment that a woman may face. As if having a bath and throwing on a facemask will fix all our woes. According to Sinead, her masterclass is about drilling down to the science of wellness and coming up with a fact-filled game plan.
"There's a reason why we're promoting self-care," adds Sinead. "When I started off working in nutrition, to begin with, I thought it was all about food [...], then I started to work with real people and I realised that there is a lot more to making changes and looking after your body than just food.
"The lifestyle side of things is so important. I hone in on sleep and the importance of sleep - and not just the 'get eight hours' that everyone hears and everyone knows, but the impact on hormonal system when we don't get enough sleep and the knock-on effect on our stress hormones and our cortisol levels."
She continued: "I want the women who attend Body and Kind to understand the 'why' so they have motivation and education to go forward in their own lives and make the changes that they need to."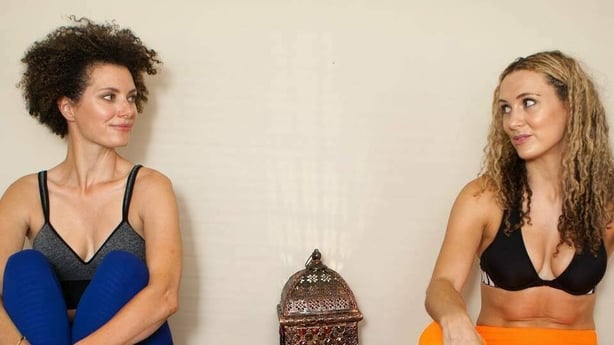 Young and Old
The events have attracted an audience of women between 25 and 35 but, thanks to their mum's enthusiasm and constant attendance, women over 40 have also been encouraged to test the waters.
Ideally, the ladies want to keep their events open to girls of 16 and up, and have found particular success with younger age brackets thanks to social media. Sinéad, in particular, is hoping to use their platform to engage with teenage girls who are often prone to following health trends without knowing the nutritional facts.
"It would be a fantastic mother-daughter thing to attend," she said.
For more information on Body and Kind, visit their Facebook page here.