For the sleep-deprived, finding a reliable sleep aid can be a lifelong struggle. Fluctuating stress levels, health and all the pressures of daily life mean it can be hard to find a technique that consistently lulls us to sleep. 
When you hear that "thunder therapy", the process of falling asleep to the rollicking sounds of rolling thunder, is the newest wellness trend for sleep, you may think that frustration and exhaustion has pushed the sleepy among us to desperate measures. 
But there's scientific backing to this particular sleep hack.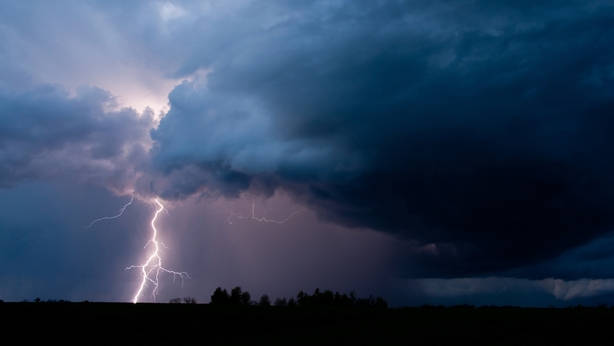 For the same reasons that we find the sound of rainfall soothing, we find the deep and tremulous sounds of thunder relaxing. A 2016 study carried out by the Brighton and Sussex Medical School found that sounds from nature – including rainfall, babbling streams, and thunder – have a relaxing effect on our psyche, and also physically adjust the way our brains work, reducing our body's fight-or-flight instinct. 
The study also drew up comparisons between listening to "artificial sounds" - such as white noise machine classics "office chatter" and "AC machine" - and natural sounds, finding that those who listened to artificial sounds had patterns of inward-focused attention, which is linked to depression, anxiety and PTSD.
Those who listened to nature sounds had more external-focused attention, which allowed for greater relaxation.
We need your consent to load this Instagram contentWe use Instagram to manage extra content that can set cookies on your device and collect data about your activity. Please review their details and accept them to load the content.Manage Preferences
It seems natural, also, that there's a correlation between the sensation of rain hitting a roof and the faraway bellows of thunder, both of which create a feeling of being cosily nestled in somewhere safe. 
Even the briefest of scans through Spotify will bring up numerous thunderstorm playlists, such as one combining rain and made by "Sleepy John" and a collection by Mother Nature Sound FX that allows you to choose between a Floridian thunderstorm or a Caribbean thunderstorm.