Thrive Festival is a brand-new bespoke health, fitness and wellness event taking place on 30th & 31st March 2019 in The Convention Centre, Dublin.
Ahead of the festival, we caught up with one of the speakers - Health and Wellness Expert, Tom Coleman. Tom has worked with many Irish athletes and has spent years working in "Fatigue Management" and dealing with issues relating to sleep. He gave us the low down on Ireland's sleep habits.
What are the stats on Ireland's sleep patterns?
As a nation, most of us are tired, for a host of different reasons. We are exhausted and it does not seem to be getting much better. Figures vary when it comes to sleep deprivation, depending on the which group of people are being surveyed. One recent survey found that up to 80% of Irish workers reported that they were not getting enough sleep.
Sleeping patterns and habits have changed hugely over the past few decades and so, many different groups are reporting sleep problems from shift workers to tech-addicted teenagers. The sleep app Sleep Cycle reported recently that the average amount of sleep in 1948 was the recommended 8 hours whereas the global average is now down to 6.8 hours, so the evidence is clear.
Are we better / worse than most in the EU?
According to OECD reports, time spent sleeping has been steadily declining since the 1970's with most European countries not getting the recommended 7-9 hours.
How does Ireland fair in the European table? Not so bad in terms of hours spent in bed with the Irish averaging 7.22 hours. Many European neighbours are getting more sleep, including England, Belgium, Netherlands, France and Spain.
Globally, we are mid table with Japan recording the lowest amount of Sleep with less than 6 hours. What also must be examined is Sleep Quality and many of these surveys do not evaluate for the quality of Sleep people are getting.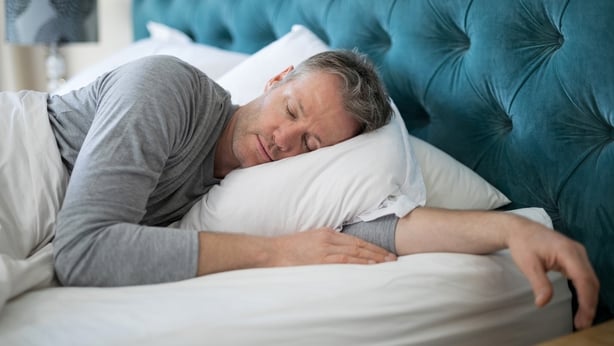 What is causing our bad sleep habits?
Although the causes of poor sleep habits are multi-faceted and complex, for the most part, we can trace them back to advances in technology, globalisation and societal changes.
With light being the "Master Switch" when it comes to sleep, it all started with the advent of artificial light which allowed us to circumnavigate the natural order of things. As "diurnal" creatures, we have evolved to get up when it gets bright and sleep when it gets dark.
Everything from food availability to regularized temperature has ensured that we can stay awake and alter our sleep/wake cycles to meet the demands of our modern world. Most of our poor habits in recent can be solved if we deal with two of the biggest problems in my experience – firstly, managing technology and secondly finding work/life balance.
Much of this is about "switching off", setting boundaries for ourselves and reframing the importance of Sleep and the powerful impact it has on our emotional, mental and physical health.
What are some good sleeping habits to get into?
It's all about gaining control of the sleep environment and inputs. We can control all the physical aspects which determine sleep onset and quality like caffeine intake, light, sleep habit, temperature, managing technology or phone use in the bedroom.
Then making sure that the sleep environment is conducive to rest and relaxation; so, our bedroom should be clean, organised, cool (14-16 degree) with very low dim lighting and little stimulus. As anyone with young children will tell you; it's all about having a regular going to bed time and unwinding. Over-stimulation is causing a huge amount of insomnia.
We should try get into a regular routine where we don't eat too much before going to bed – a snack with food high in tryptophan like whole grains or dairy can help induce sleep, a couple of hours before bed. We then need to find something which helps us relax or unwind, whether that be a bath, yoga or reading.
I recommend setting an alarm to remind us to do this and go to bed because most of us have to get up at the same time every day. Our brains respond very well to patterns and before we know it, we will be nodding off and maintaining great sleep on a regular basis.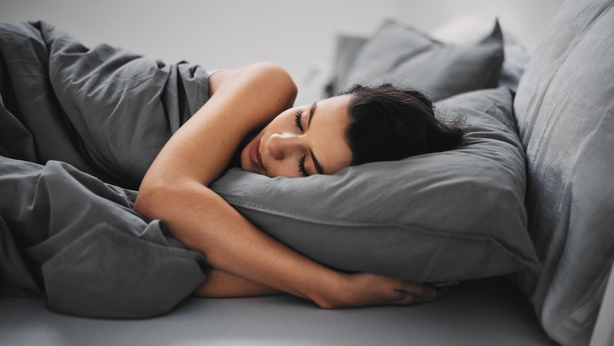 Any natural remedies you recommend?
In terms of natural remedies, the first thing is to control intake of stimuli which may interfere with sleep onset and maintenance. Any caffeinated products could interfere with natural sleep mechanisms.
The general recommendation is no caffeine after 3pm and not more than 2-3 cups of coffee per day. Many tryptophan containing foods may help induce sleep such as grains, pumpkin seeds, dairy and many protein sources like turkey and chicken. Outside of that, Magnesium and Calcium can also improve sleep onset.
Magnesium helps with nerve impulse and regulate your heart rate which can all help in relaxing the nervous system. In terms of sensory inputs. Lavender has been shown to help induce a state of relaxation. Many other "natural remedies" such as Valerian extract can help some individuals.
You may need to seek medical help if you are experiencing Sleep issues on a regular basis and find out why you are having difficulty.
If we still can't sleep after that, who can we speak to?
Seek professional help. If you are having chronic sleep difficulties or feel exhausted, there could be an underlying issue there. When should you seek help? When you are having problems 3 times per week for a period longer than 3 months.
Your doctor may be able to find out why you are not getting adequate sleep – it may be due to low melatonin levels, Sleep apnoea or another medical issue. There may also be stress or anxiety issues there which could be dealt with through councillors or cognitive behavioural therapy.
Ireland has an abundance of sleep professionals and clinics. These include specialist in the Mater Private and St James Hospital. A full list of Sleep clinics can be found on the Sleep Disorder Support Foundation website.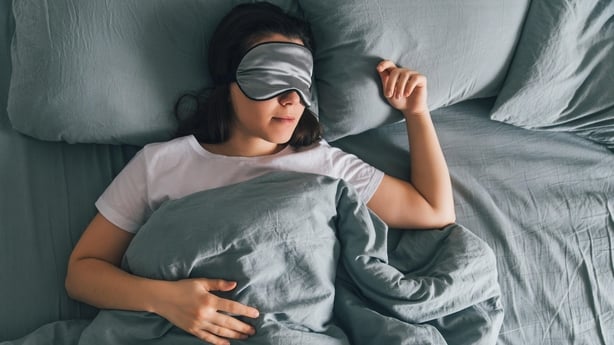 What can we expect to see from you at Thrive festival?
I am delighted to be speaking at Thrive Festival and will be giving insights, science and secrets along with practical information gained over the years from working with elite sports professionals and consulting and speaking on sleep in multinational companies like Paypal, Coca Cola and may more.
I will be highlighting how to protect and improve your health from a physical and psychological point of view. Whether its performance, productivity or personal bests you wish to improve, I will help you unlock the powerful benefits of sleep.
The talks will be about 45 minutes and include, tips, insights and practical information to help get a great night's sleep. I look forward to connecting and meeting people at Thrive. It is a huge opportunity for people to meet with the top experts in so many different areas of Health & Wellness. Places are limited, make sure to get there early.
Tom Coleman will be one of the many speakers at Ireland's brand new wellness event, Thrive Festival. Thrive takes place at the Convention Centre, Dublin March 30th & 31st, click here for more info.