There's no denying that Kathryn Thomas is in tip-top shape. As the host of Ireland's Fittest Family and Operation Transformation, the presenter spends most of her time motivating the Irish public to eat more veg and get more exercise - and she leads by example, even exercising throughout her pregnancy.
We need your consent to load this Instagram contentWe use Instagram to manage extra content that can set cookies on your device and collect data about your activity. Please review their details and accept them to load the content.Manage Preferences
As the owner of Pure Results Bootcamp, it would be easy to assume that Christmas dinner in her household is a healthy affair, with just a few Brussel sprouts and some lean meat on offer but, as it turns out, this couldn't be further from the truth.
In fact, the new mum's eyes lit up at the mere mention of Christmas dinner - watch her in the video above.
"I am the stereotypical, all guns blazing, [person]. In our house, it's the smoked salmon, the eggs, the bread and the prosecco for breakfast. Little mince pies, then out for a walk, back in to have to have a pre-Christmas-dinner dinner. That has to happen. Then you have the Christmas dinner, then you have mince pies and the Christmas cake and the Christmas pudding. Then you've got the chocolates."
"It's not really your average calorie day," she continued. "For me, Christmas is about overindulgence and it is about having the fun and the craic and not thinking about it."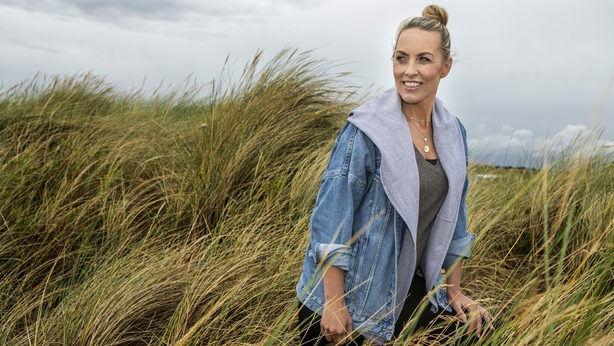 However, before you go cracking open the champagne, the fitness guru insists that she isn't giving any of us a free pass to go wild from now until New Year's Day. Instead, she says we need to choose a few key nights to drink wine, eat cake and go to town on the bread basket. After that, it should be business as usual.
"Where people go wrong is they have the run-up of six weeks into Christmas with Christmas parties and canapes and all of that. My advice, for anyone who wants to try and keep a lid on it, is to think about where you're eating your calories and who you're enjoying them with."
"We all get invited to Christmas parties, office parties and work function to, quite frankly, be with people that we don't really want to be with. Don't be eating your vol-au-vents and croissants and drinking your wine* with people that you couldn't give two hoots about."