Miriam Kerins Hussey is the co-founder of The Awakening and Soul Space, The Experience. While she originally qualified to become a pharmacist, her passion soon led her to train as an Integrated Health, Wellness and Nutritional coach.
In her business, The Awakening, she is involved in the design and delivery of many executive, corporate and personal wellness retreats, seminars and programmes. She runs Yoga retreats for Mind, Body and Soul, and is an international key note speaker on health and wellness, emotional eating, and more. 
She has also Co- Founded and created the Vision for Soul Space, The Experience, an immersive event of workshops, talks and seminars hosted by leading minds in the fields of physical, mental, emotional and spiritual wellbeing.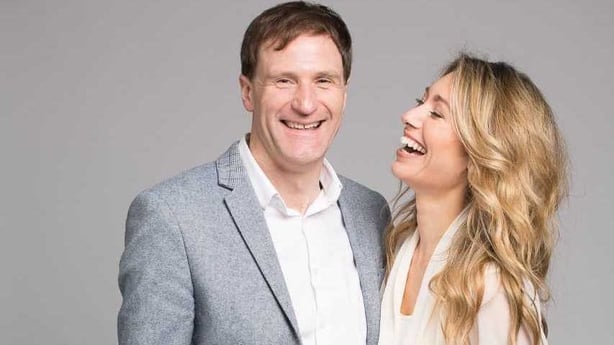 We caught up with the emotional wellness entrepreneur to find out more about her personal and professional life.
What do you do and why do you do it?
I was always interested in health and wellbeing, it was this passion that led me to study Pharmacy. I then spent ten years working as a pharmacist, where I felt that I was actually working in a sick care system not a health care system, a model that treats physical symptoms and not the root cause. This, in turn, led to me expanding my learnings and knowledge, looking at a more integrated and holistic approach to medicine.
I have come to realise through my extensive learnings and experience that real health needs to involve a collective and integrated approach, looking at the mind, body and soul. True wellbeing is deeply connected to our lifestyles – the way we eat, drink, think, sleep, breathe, believe and perceive.
Social interaction, movement and stress also play a huge role in how much dis-ease or ease we experience in our lives. In my work today, I bring all the lessons from Pharmacy to help bridge the gap between conventional and holistic health and focus on implementing an Integrative approach to health and wellbeing. 
Describe your clients.
Our Clients vary from Multi-National Companies (Circle K, PWC, Accenture, Facebook, Acelity) to national organisations as well as many individual coaching clients in both the corporate and private space.
Whether it is a large business or a small local firm, at The Awakening, we believe all human beings are equal, and that we all crave and desire at some level the same things in life, such as love, respect, connection, health, happiness, fun, laughter and to be valued.
Our true passion is to enable people to unlock their true potential and allow them to tap into the best of themselves in life, sport, health and business.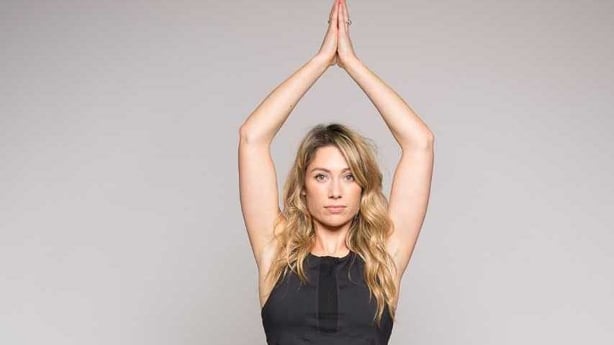 What's your media diet (your go-to three sources every morning)? 
1.  Meditation (some mornings I listen to a guided meditation, other mornings I sit in silence).
2.  Reading/writing (I keep a pen and paper next to my bed and I always have Louise Hay's book You Can Heal Your Life or some inspirational book on my bedside locker).
3.  I try to avoid any form of social media first thing in the morning. I try to unplug from the external media world and plug into my own internal world via meditation, gratitude, visualisation or through prayer. When life gets busy, I know sometimes it can be easy to forget to keep up these practices but I know when I do it, I feel so much better, I think clearer, I am much more centred and composed and I can go about my day with a much calmer frame of mind. 
Three people you respect, personally and three professionally? 
Personally, I really respect my parents and my parents-in-law. They have an incredible work ethic, loyalty and love, and have passed down invaluable lessons and learnings about life, loss and triumph. 
Professionally I really respect women like Oprah Winfrey, Maya Angelou, Marianne Williamson and Louise Hay – all who have dared to speak their truth and share their wisdom, passion, leadership and authenticity with the world.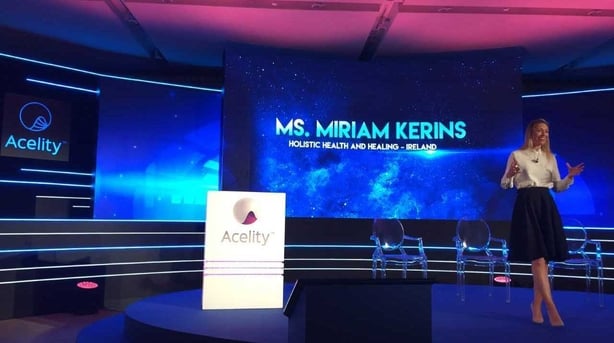 What excites you right now and why?
In life, I am very excited about this new phase in my life. I left the secure surroundings of my Pharmacy job, moved home and started up my own business all in the space of a year! I am truly excited and passionate about what I do now – which is bridging the gap between conventional and holistic health and I am very excited to see the universal shift in consciousness as we embrace a more integrated approach to our health and lives in general.  
Career wise – I am very excited about the new movement we have recently created call Soul Space. We ran a truly powerful one-day event last September, which was a day that deeply touched hearts, moved minds and changed lives.
Soul Space is a movement involving a synergy of inspiring workshops, talks, and experiential seminars held by leading minds in mental, physical, spiritual and emotional health and performance. As a continuation from Soul Space, we are running a series of Christmas Candle Events this Dec 21st.
These will take place in 3 locations, The Titanic Belfast, The Mansion House Dublin and Claregalway Castle, Galway. These events are free and aim to provide light and hope to the Island of Ireland. All donations will go directly to Pieta House.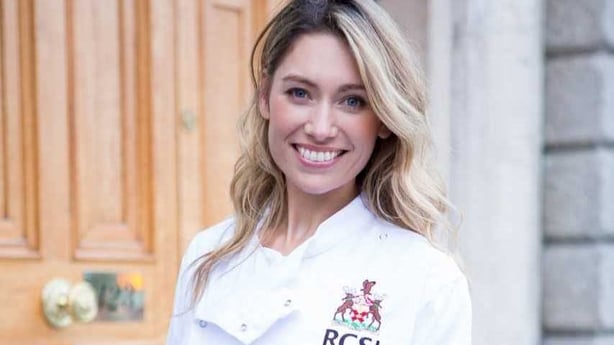 Finest moment to date? 
Winning a Business All-Star Award for Thought Leader in Human Health and Performance this year at the All - Ireland Business Summit in Croke Park. 
What social media channels are your fav and why? 
I love following health and lifestyle channels, as well as nutritional, spiritual, yoga-based accounts and of course anything German Shepard-related! Some accounts I enjoy include; The Chopra Centre, HEAL documentary, Soul Sunday, Mindbodygreen, FMTV.
Tell us a secret - something we should know about you? 
I am very spiritual, I believe in angels and have great faith in God.
What's the master plan/dream? 
My ultimate goal is to live a healthy, happy life, writing, speaking and igniting. I would love to do some TV work, write books and continue to travel and explore the world.  
 
Where do we find you?