As much as we love to complain about it, it's a fact that Ireland wouldn't be the beautiful, fertile and unique country it is without its delicate and important relationship to weather. The weather keeps our fields green, keep our waters active and affect the daily lives of all who live in Ireland.
So it's natural that an enormous amount of effort and consideration goes into the research and monitoring of it. As part of #ScienceWeek, weather has been at the forefront of discussions, from why are there so many rainbows in Ireland to the science of satellites.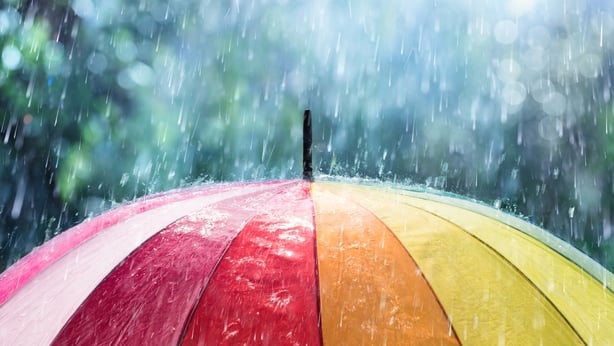 But who are the ones crunching this data? Here are a few of the people sharing this vital information with us.
Wild Atlantic Ways

Human efforts to understand and master weather is as old as humans are themselves, and many important moments of history have been defined by storms, weather conditions and the sea.
Columba Creamer, the Port Meteorological Officer for Ireland, works in this area and explains where Met Éireann receives its data about marine storms, from buoys and voluntary observer ships, and why such data is so essential for an island nation like Ireland.
If you want to try your hand at observing Ireland's sea by boat, check out the video to learn how to do it!
Figuring out flooding

Irish people are well-used to rain, although even after countless sodden centuries of it, we still don't understand it. Sinéad Duffy explains the different roles she's held in Met Éireann, from working at the military base at Casement as part of the Aviation Division, to radar meteorology.
Here, she tells us about how Met Éireann are working on a ground-breaking programme for the organisation to forecast floods and avoid the kinds of massive flooding the country saw in 2015 and 2016.
Ireland's cloned trees

As a small, farming nation with a rich history of agriculture, the weather is of enormous national importance in Ireland. Keith Lambkin, Senior Climatologist, measures everything from solar radiation entering earth's atmosphere to the spread of agricultural diseases entering Ireland.
Perhaps most fascinating, however, is his work with the International Phenological Gardens, a network of genetically cloned trees planted in Europe during the 1960s. By studying these gardens, meteorologists are able to gauge how Ireland's growing season is changing due to climate change.
To meet more of Met Éireann's staff, and learn about the important role they play in the weather, click here!