From brain-training to brutally honest memoirs, Liz Connor shares her edit of the most transformative, cathartic and soul-stirring reads for Mental Health Day.
They say there's no friend as loyal as a book (well, Ernest Hemingway did anyway), and that's no truer than today's breed of self-care related tomes.
Rather than being clinical, self-righteous or heavily peppered with overly earnest cliches, books about mental health now come in all shapes and sizes – and plenty of them are funny, relatable and won't bombard you with confusing self-help jargon.
While books are no means a substitute for your doctor or a counsellor, a good read can be as soothing as a hot bath on a chilly day – helping to get you back on the mend, inspiring healthy changes, or simply reminding you that you're not alone. Better yet, they're always there, on the shelf, should you ever need to revert back to them in time to come.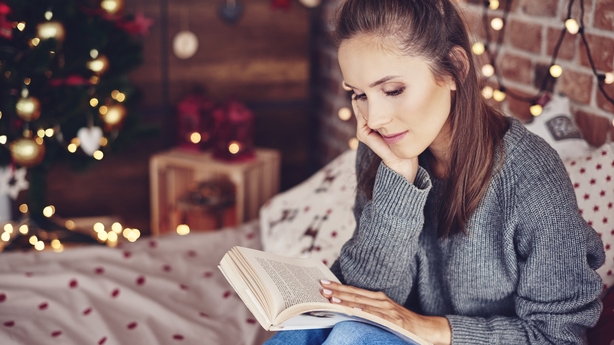 So click on the kettle, switch off Netflix and hunker down this autumn with one of our favourites…
1. Reasons To Stay Alive by Matt Haig (Canongate)
At the age of 24, writer Matt Haig suffered a breakdown and contemplated taking his own life. In this moving memoir, he explains how he changed his thinking, the process of recovery and everything he's learned about the beauty of life after fixating so intently on death.
As candid as it is touching, this is a book about depression that's refreshingly uplifting, focusing on making the most of your time on earth – even if some days feel worse than others. Keep a pencil at hand: There'll be countless passages you'll want to bookmark and pass on to friends.
2. A Beginner's Guide To Being Mental by Natasha Devon (Pan Macmillan)
After a decade of touring schools in the UK to raise awareness around anxiety and depression, Natasha Devon decided to collate all of the most-asked questions she received from young people about mental health, and turn them into one concise reference book.
Set in a handy A-Z format, this pocket guide explains everything you'll ever need to know about 'being mental', from A (Anxiety) to Z (Zero F**** Given), using experts in the fields of psychology, neuroscience and anthropology. Devon's insights are witty, relocatable and genuinely helpful – whether you suffer with mental illness or you're struggling to understand someone else's condition.
3. We're All Mad Here: The No-Nonsense Guide To Living With Social Anxiety by Claire Eastham (Jessica Kingsley Publishers)
We've all felt the worry of being judged by other people – but when the feeling takes over, it can make everything from seeing friends to getting on public transport feel impossible.
Here, Claire Eastham gives an brave and funny account of what it's like to be a 20-something living in London and working at her dream job, while secretly battling with a crippling social anxiety disorder. There's sage advice for anyone whose felt the telltale dread of 'networking', with no-nonsense tips on how to ease the anxiety of navigating everything from social media and university, to dating and parties.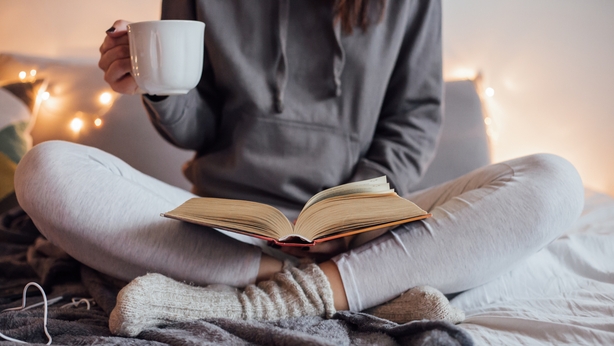 4. Your Superstar Brain: Unlocking The Secrets Of The Human Mind by Dr Kaja Nordengen (Little Brown Book Group)
Why does your brain work the way it does? That's the big question that neuroscientist Dr Kaja Nordengen ponders in this fascinating exploration of the body's most complex organ. From jealousy and anxiety, to memory and creativity, Nordengen uses medical science to explain – in layman's terms – how our brains coordinate thoughts, emotions and behaviours.
For anyone that's ever felt their mind's out of their control, this calming and rational book can help you to better understand why your brain makes you who you are, how it learns, and how it can also cause you to make bad or destructive choices by rewarding addictive behaviours.
5. Mad Girl by Bryony Gordon (Headline Publishing Group)
Telegraph columnist Bryony Gordon has suffered with OCD since childhood and, as she got older, her illness manifested itself in alopecia, bulimia, drug dependency, and all manner of complex rules and rituals that inhibited her life. At one point in her 20s, she was even carrying her iron to work every day, so she wouldn't constantly worry that she'd leave it on and burn her flat down.
In her darkly humorous memoir, she talks frankly about how a lack of conversation around mental health left her to suffer alone in shame for years, but how in the process of writing her memoir, she hopes to throw an honest light on the burden of panic and obsession.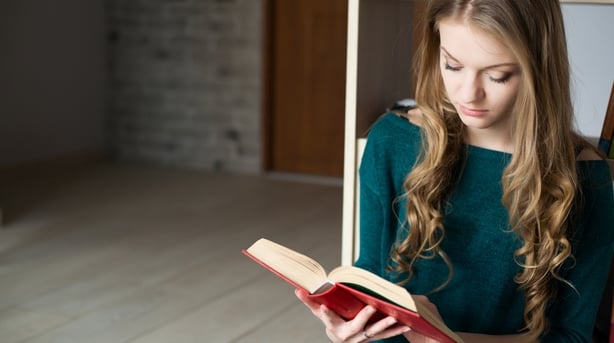 6. How To Be Human: The Manual by Ruby Wax (Penguin Books)
Ruby Wax has already cemented herself as one of the most relatable voices on anxiety with her first book, A Mindfulness Guide For The Frazzled. Here, the comedian and mental health campaigner has teamed up with a monk and neuroscientist to explain exactly what makes the mind tick.
Starting with evolution, the book uses science and spirituality (with a good dash of Wax's own experiences) to explain why we think like we do about everything from addiction and love, to thoughts and forgiveness – and how we can train our brains to reach a state of higher self-care.
7. The Anxiety Solution by Chloe Brotheridge ( Penguin Books)
One of the worst things about anxiety is the pervasive feeling that there's something to worry about, even if you can't quite put your finger on what it is.
Brotheridge has a clear and simple method to help readers break free from the cycle of panic and dread, by arming them with various tools and techniques that can retrain the brain's thinking.
As a clinical hypnotherapist and nutritionist that's treated thousands of patients, she's confident that anyone can get back into the driver's seat and steer their thinking in a more positive direction.