What The Health, Meat the Truth, Forks Over Knives, Cowspiracy: The Sustainability Secret and Food Inc. are just some of the documentaries that have had people reconsidering their meaty diets in recent years.
As 'Meat-Free Monday' creeps its way into the mainstream and vegan restaurants pop up around Dublin, the once niche diet is becoming more and more accessible to the everyday Joe Soap.
In saying that, vegans are still the butt of many a joke (How do you know if someone is vegan? Don't worry, they'll tell you) and are often criticised for promoting an expensive and unsociable lifestyle.
We need your consent to load this Instagram contentWe use Instagram to manage extra content that can set cookies on your device and collect data about your activity. Please review their details and accept them to load the content.Manage Preferences
To find out how we can dip our toes into the veggie-friendly diet, we spoke to Holly White about her book Vegan-ish which she describes as 'gentle introduction to a plant-based diet'.
"I wanted the book to have the feeling of; if you're dabbling, if you're just looking for inspiration, if you just want interesting ways to integrate more vegetables and more pulses into your diet, this is the book for you," she explained.
Carbon Footprint
As a lifestyle and beauty blogger, Holly has always led a healthy lifestyle but only became vegan four years ago when she felt she had to take responsibility for her footprint in the world.
"I feel almost naive saying this but I didn't make the connection fully as to the conditions that are necessary for meat or eggs or dairy to arrive on my plate.
"Once I made the [connection] I remember just thinking, that's not really something that I personally continue to support and then also from an environmental impact as well.
She continued: "I think we live in a day and age where we can't be sitting around waiting for governments to change policies or anything like that, we have to take a bit of control."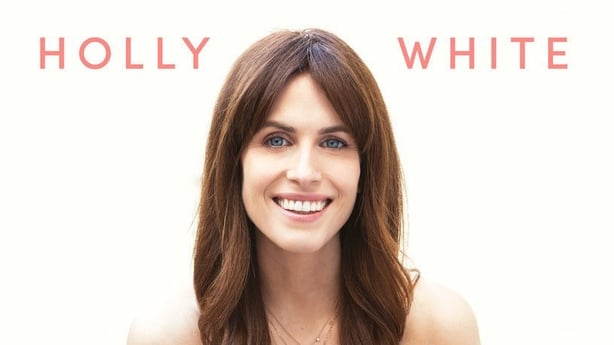 Eating Out
Holly has been working hard to create an abundance of recipes for her cookbook as she says that eating out as a vegan can be tricky at times.
"The main thing to be aware of is, you probably will be cooking most of your food yourself so it is important to up skill. Even if you're not a passionate cook, there are still a few things you can hopefully assemble.
"In terms of eating out, it depends. On a day to day basis, I do find casual places have more options but, most importantly, if it's a special meal like a birthday, I would always e-mail the restaurant beforehand and I found they can be so agreeable.
"If in doubt, Dublin has a vegan chipper on Camden street." [McGuinness' chipper on Camden Street in Dublin has a vegan menu. Cornacopia is a well known vegetarian, vegan and raw restaurant. Organico in Cork and Spud House in Galway are other options.
Check out Holly's Shephardless Pie with Lentils here and Raw Chocolate Heaven Smoothie here.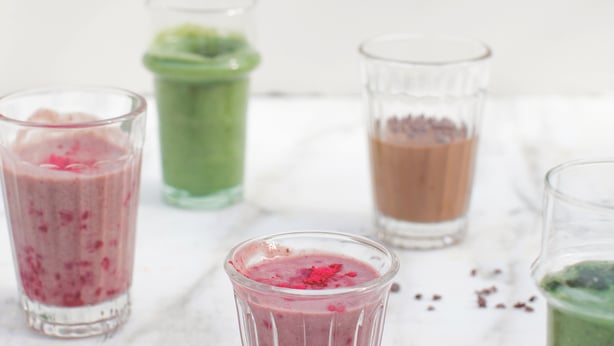 The cost
As a certified plant-based nutritionist and avid cook, Holly insists that the day to day main courses of a vegan diet can be reasonably priced and just as nutritious as one with meat.
"Your vegetables, your pulses, I use a lot of oats and things like that, they are so reasonable and fully accessible.

"Things like lentils and chickpeas, again, are so cheap and an interesting fact is that gram for gram, lentils actually contain more protein than beef so they're a really good thing to integrate into your diet."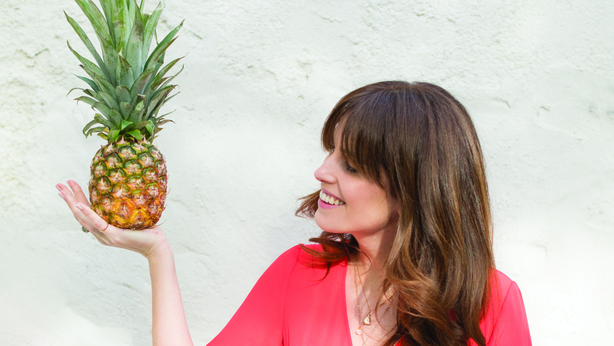 Vegan kids?
If you're shopping and cooking for a family, will vegan meals be sufficient for young children? According to Holly, you should always consult a nutritionist or doctor.
"There are loads of videos online of people raising healthy and happy vegan children so I think the main thing is always to do your own personal research.

"A lot of things we associate, like say, for example, we associate milk directly with calcium but it's important to remember there is calcium in lots of green vegetables like broccoli, spinach, it's also in almonds and a lot of plant-based milks are fortified with calcium so don't let the worry get in the way.

"Do a little research if that is one of your concerns and, of course, consult a professional."
To find out more about Ireland's online vegan community, animal-friendly make-up and Holly's favourite recipes, watch the video above.
---
Vegan-ish: A Gentle Introduction to a Plant-Based Diet by Holly White is published by Gill Books, priced €22.99.