Produced by Reg Looby and Denise Dunne, RTÉ's Hourglass live-event-series continued last night in The Little Museum of Dublin with a fantastic panel of parents speaking on the 'struggle to juggle'.
RTÉ's John Bates streamed the whole event to RTÉ.ie and we'll have highlights on LifeStyle over the coming days.
Our own Taragh Loughrey-Grant was joined by RTÉ Sports broadcaster Jacqui Hurley & model and mum-of-four Alli McDonnell to discuss how they make it work while WellNow coaches Suzanne and Jessie were on hand with take-home healthy-living tips.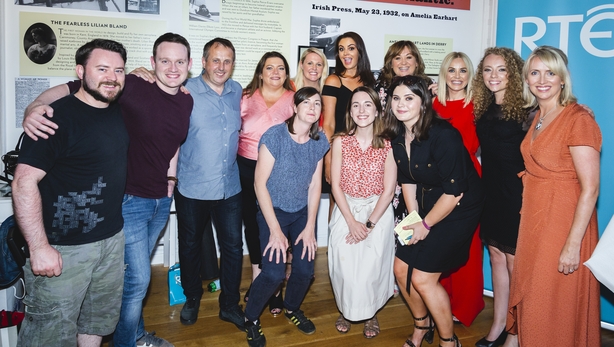 Music on the night was provided by Eleanor McEvoy, Irish singer-songwriter, best known for Only a Woman's Heart. Her latest album The Thomas Moore Project includes songs Though humble the banquet and Oft in the stilly night - listen to it here.
"If we can help each other, maybe we can all be activists," Jacqui Hurley told Taragh. The RTÉ Sports broadcaster discussed her family life, her love for her career and her desire to mentor young women in the sports industry.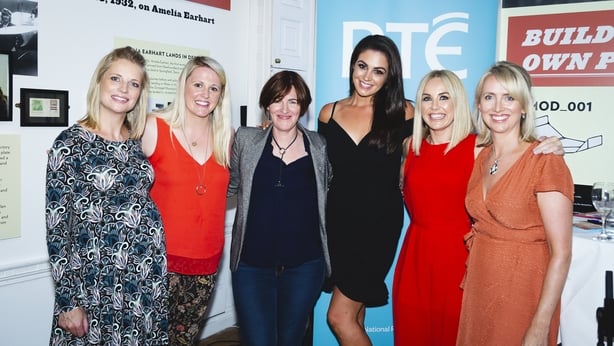 Model and mum-of-four Alli McDonnell explained how she dealt with her son's autism diagnosis, the support she gets from her family and her monthly self-care plan - gym sessions, healthy eating, and "a mad night out with the girls!".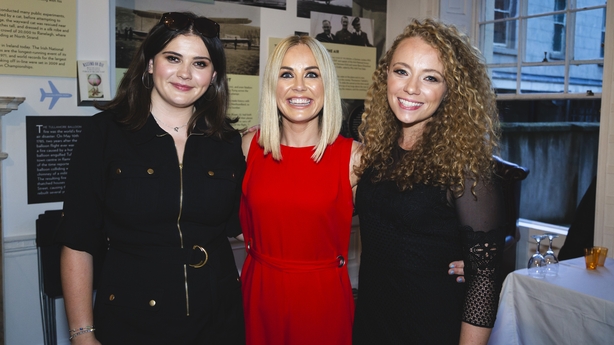 WellNow Co coaches Suzanne and Jessie shared their top tips for staying healthy during pregnancy and parenting. The two ladies shared handy recipes and explained why unhealthy food shouldn't be referred to as a 'treat' to kids.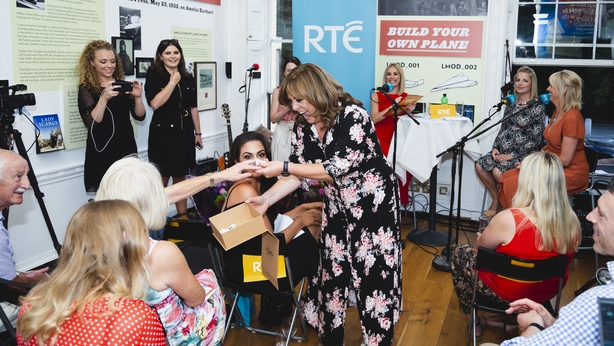 The night ended with a fantastic raffle with prizes including; tickets to the Vodafone Comedy Festival in the Iveagh Gardens; a voucher for the prestigious French restaurant, L'Ecrivain; an overnight stay and 'pamper me package' to the Osprey Hotel in Naas.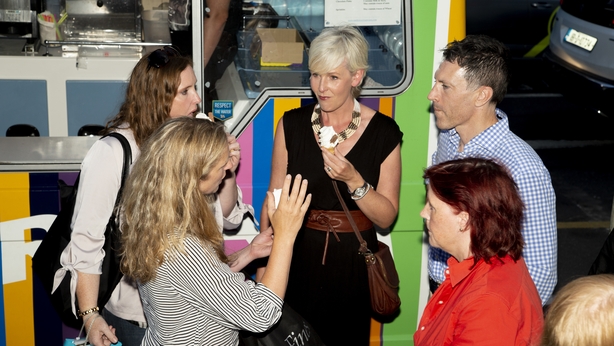 Drinks on the night were provided by Whelehans Wines and we finished the event on a sugar high when a Smith's Ice Cream truck pulled up outside to serve up some 99's!
On top of all that, we had a fantastic gift bag containing a €50 credit note from M. Kelly Interiors, The gLove tanning glove, Flexitol heel balm, Essence make-up and some RTÉ merch.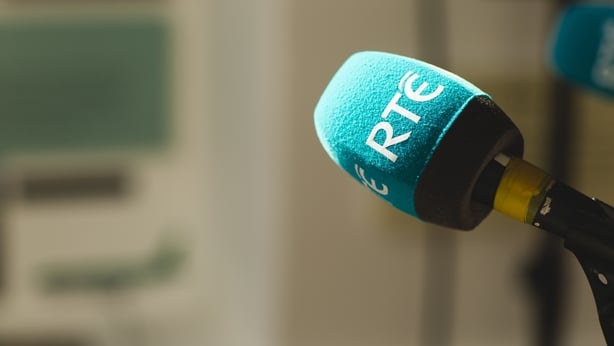 Tune into RTÉ Radio 1 on Monday, August 6th at 2pm to listen back to RTÉ Hourglass: The Struggle to Juggle.
Click through the gallery above to see photos of the event, taken by Rob Cregan of Hive Photography.
---
The next RTÉ Hourglass event will focus on Ryan Tubridy's digital detox and how to manage smart-phone use for children and parents.