Jacqui Hurley and Alli McDonnell joined Ray D'Arcy on RTÉ Radio One ahead of the Hourglass Struggle to Juggle Live Podcast event taking place in The Little Museum of Dublin tomorrow evening.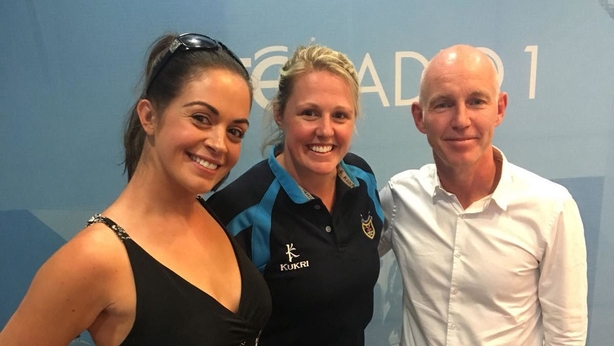 Sport's broadcaster, Jacqui Hurley is married to Shane and has two little kids, Luke is four and Lily is one.
Jacqui admits that life is busy but it's great. She admits the struggle to juggle is not just a women's issue it affects men to, like presenter Ray, who has two children.
She said: "In reality, it's a problem for everybody."
"It's more about how people balance it because we want to work, we want to have a family, we want to have it all and it's just about making it work."
While Jacqui's husband works 9-5, her hours aren't so regular. She has worked weekends since she started her job over twelve years ago. And while she knew weekends were a factor when she signed up for the job, life changes.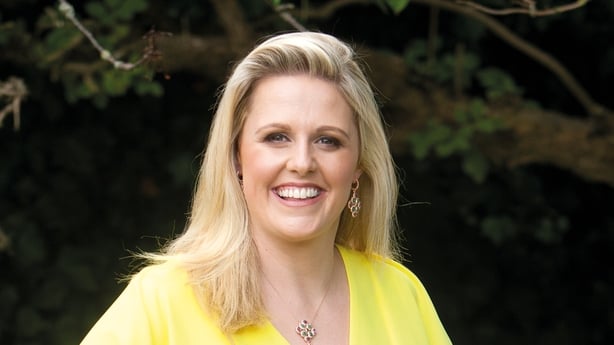 She said: "All of a sudden you're in this job, and you love it but you didn't have children when it started so the pressures are not the same.
"All of a sudden, at the weekends you're starting to think, maybe I missed a little bit of that and for me, it's worth it in a way because I love my job so much that you just have to balance up the pros and the cons and say, ok I might have missed that but I got this.
I get to do all the school runs in the morning and I'm there in the afternoons with them, we all get to have dinner together in the evenings. And I have a lot of friends who wouldn't have what I have."
Alli has four kids ranging from ages sixteen to two and she is single and a part-time model.
She admits that being a single Mum: "There's money worries as well."
Her family act as a great support. She counts herself lucky that her family run a creche. She says her "Mum is fantastic as well."
Her younger son Harry has autism. Alli told Ray, "that's a bit of a struggle at times."
While Alli's balancing act is full-on she is "quite easy-going when it comes to the logisitics." But she's not sure how it would work if she wasn't.
She's also fortunate that her older children are so helpful, with Zara minding her youngest sister Sienna while Alli joins Ray in studio.
While Jacqui is aware that sometimes it's a case of wanting it all, she doesn't believe she wants too much. Because she doesn't believe she could give up her job to be at home with her kids.
She told Ray: "I need my job for me.
"I think the biggest thing for parents is the guilt."
Referring to Ray's own situation where his wife gave up her career to be a stay-at-home Mum, Jacqui said: "You make a decision that works for you."
"Maybe it's part of my DNA, I don't know but I like to be outside the home working. I have a lot of friends who do it from home and that works for them. But I just know that wouldn't work [for me.]"
Jacqui admits that she does feel guilty sometimes: "I was in Clones on Sunday. We were down in Wexford at the weekend and I went from Wexford to Clones.

"I left at seven in the morning, I didn't get back until after nine at night, I didn't even see the kids all day.

"Shane took the kids to the beach for the day. It's busy for him, he's got two little kids at the beach.
"I was feeling hugely guilty then I'd love to be at the beach but I'm at work and that's a choice we make because I love my job and Shane loves his job.
"So there is an element of wanting all that but you have to pacify the guilt and say, it's worth it for me."
Jacqui explained that there are bonuses for her and her family in that she gets to do the school run and have dinner at home with all the family most evenings - which isn't possible for many other families.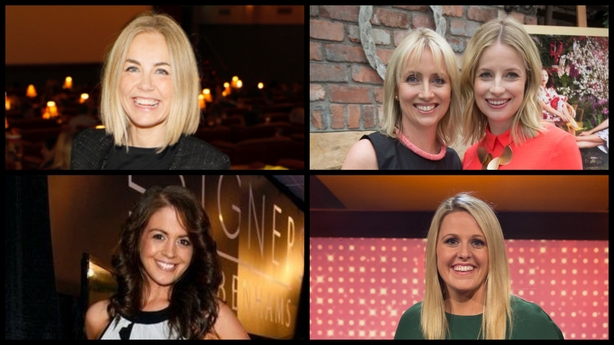 Both Alli's parents worked when she grew up. But coming from a family of eighth she says, "we rared each other."
"Our house was a madhouse, it still is."
Speaking about the unique nature of her parenting situation as a single mother of four, with a son with autism, Alli joked with Ray saying "she needs to write a book."
Her current worry concerns her youngest daughter Sienna, who's two and still non-verbal.
"I'm hoping she's just a late bloomer but I'm going to start going through the process of getting her assessed with the hope that there's just a developmental thing there."
"But at the moment, that's one thing that's constantly on my mind."
Harry's autism means he demands a lot of attention from his Mum and Alli admits, "that's where my guilt comes in with the older two."
Zara and Alex have both said to their Mum that Harry, "consumes all your time."
"So I do have to make a conscious decision to just spend a bit of time with them.
I even said to them today why don't we just plan a day next week, just the three of us will go to town and we'll have a nice lunch."
Alli's passion in life is cooking.
"I love doing that. We always have massive big gourmet meals at night. But that's my happy time. Being in the kitchen cooking.

"We sit down and have dinner and have a great laugh, until Harry might kick off, there could be a tantrum. There could be a drama."
"But people could look at me and go, 'oh, look at the poor girl,' but my life is actually really happy. I can't complain. I can't sit here giving out. My kids are all healthy. They're all happy. They're all doing really really well."
Speaking about the prospect of having her baby Sienna assessed for ASD, Alli admits, "when you have a baby, you have this romantic idea of what their future is going to be and when that doesn't go to plan, you are a bit devastated."
And while Alli's life hasn't turned out quite the way she planned it, she told Ray: "these are the cards that I've been dealt and I could sit there and I could moan about it or I can just get on with it, which is what I'm doing."
Speaking about the absence of men in the Struggle to Juggle conversation. Jacqui believes, "There's a weirdly social accepted norm that they are kind of women's issues."
"Maybe it shouldn't be just viewed as an issue that women are going through. Like I said my husband Shane finds it just as hard to juggle all the things that he has."
Does she wish that women were not classed differently?
"Absolutely. But that's just the life that we live in."
But Jacqui does see things changing. "I think there's a sea change.
"I think more women are starting to speak out about things.
"And there's a fine balance to be struck there between whinging and being an activist for something."
Ray admitted that in his own family, coming to the decision that they did, they had "to sit down and have long hard chats about it. It was difficult.
"But we have the luxury, we can do it."
Jacqui wants to live in a world of gender equality but she believes that the only way we can change social norms is by speaking out about it and having the conversations.
If you want to join the conversation, join us tomorrow evening at the Little Museum of Dublin at St. Stephen's Green from 6-8pm. Tickets for the Struggle to Juggle Live Podcast event are available here.
To hear more of Alli and Jacqui's conversation with Ray on RTÉ Radio One