RTÉ's Hourglass live-event-series continues on Thursday, July 26th in The Little Museum of Dublin with a fantastic panel of mums speaking on the 'struggle to juggle'.
Our own Taragh Loughrey-Grant will be joined by RTÉ Sports broadcaster Jacqui Hurley & model and mum-of-four Alli McDonnell to discuss how they make it work while WellNow coaches Suzanne and Jessie will be on hand with take-home healthy-living tips.
Music on the night will be provided by Eleanor McEvoy, Irish singer-songwriter, best known for 'Only a Woman's Heart."
Her latest album 'The Thomas Moore Project' includes songs 'Though humble the banquet' and 'Oft in the stilly night.'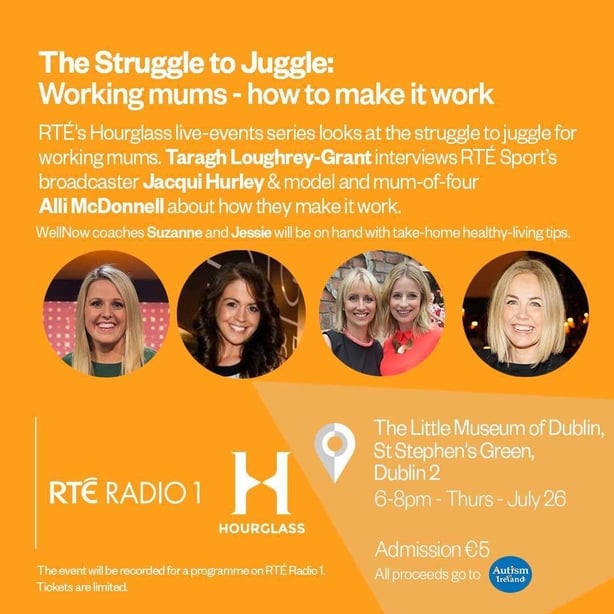 Sign me up
Tickets for the event in The Little Museum of Dublin are €5 with all proceeds going to Autism Ireland.
The event will be recorded for a programme on RTÉ Radio 1 so please note that doors will close at 6:20pm sharp.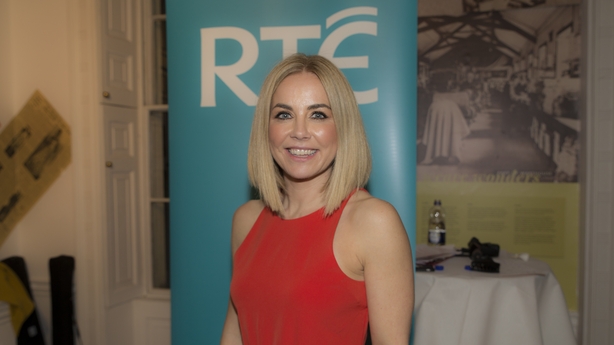 What is Hourglass all about?
We're a small team in RTÉ LifeStyle; Taragh Loughrey-Grant (Editor), Sínann (Digital Content Creator) and Ali Spillane (our fab intern), supported by our great group of contributors, all of whom are passionate about the key topics that we cover wellness, food, fashion, parenting, budgeting, travel and more.
We get to interview and feature amazing people throughout the year who are doing and creating great things, products and events around the country.
These podcast events give us the opportunity to connect with you, the reader, in person and find out what it is that you want to read, watch, listen and learn.
Our last event, which took part on International Women's Day, featured Margaret Martin, (Director, Women's Aid), Siobhan Murray, (Psychotherapist) and special guest Katherine Lynch (Comedian & Actress) - you can look back at the gallery here.