Elaine Crowley is on a mission to take on misconceptions about women and weightlifting and she's bringing three novices along for the ride. It's all about changing habits and transforming your everyday life.
Elaine will feature three women on her TV3 show, Elaine as they progress in their journeys. She joined Brenda Donohue on The Ray D'Arcy Show, along with two of her "guinea pigs", as Brenda put it.
Elaine explained that she has suffered from serious back problems for the last few years, so severe at times that she has struggled to walk. She was told that certain exercises would be off-limits to her, due to these back issues.
Being contacted by two personal trainers changed all of that. After doing her due diligence and making sure that they "had the degrees and all that sort of stuff", Elaine started training with them. She has noticed a big difference in herself.
"If your body is strong and healthy, everything else will follow suit. Your mind will be better. And physically, you'll feel better about yourself. Because I remember back in the day I was 3 stone lighter than I am now.

"I still felt miserable because I didn't feel strong and happy. And that's what it all is about, being strong and happy."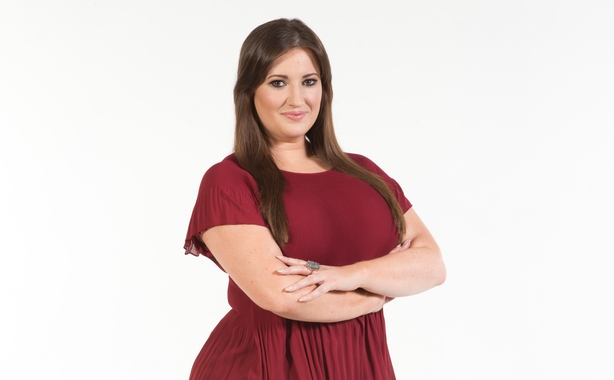 Bernie and Tracy are completing individualised programmes alongside Elaine. Bernie is from Gorey, "the centre of the universe". The idea of taking part appealed to her because she's been "stuck doing the same thing all the time" with her fitness plan. She's turning 60 next year and wants to make a change.
"I spent my whole life putting on weight and losing weight."
Tracy told Brenda that she had "always wanted to lift" but didn't know how to start. And, if she's honest, she bought into some of the stereotypes about women and weightlifting.
"You always think, 'Oh, you look like a man if you start lifting'. But that's actually a stereotype…I've done everything from the baby food diet to the Slimming Worlds, the Unislim, everything.

"I'm 40 now and I'd like to just get something that, you know, that's it. I can do that and maintain it."
Weightlifting appeals to Tracy because of how it makes her feel.
"Feeling strong, there's an empowerment in it...When you're lifting 20 or 30kg, the feeling when you put that down is second to none. It's like a rush."
Bernie told Brenda she has a specific goal in mind.
"I've a whole wardrobe full of clothes…I want those to fit me again…Swing into 60 next February, like, in a bikini."
As for Elaine? She also has a goal.
"I'm going to deadlift 100kg if it kills me."
Watch the interview on RTÉ Radio 1 above.