She's on TV right now with Lords and Ladles but it's rare for Catherine Fulvio to have just one thing on her plate (excuse the pun!). Janice Butler chats to the chef at home in Ballyknocken about dealing with her busy business, teenagers and why she's taken up meditation.
Read a sneak peek of their interview below.
Speaking on her busy lifestyle, the TV Chef says that she has brought meditation into her routine:
"I've found even ten minutes of meditation in the morning has been good for me and it really helps with the stress because there is a lot between running the business, dealing with teenagers, traveling so much — it does take its toll.

"I really feel the meditation and time to myself empowers me."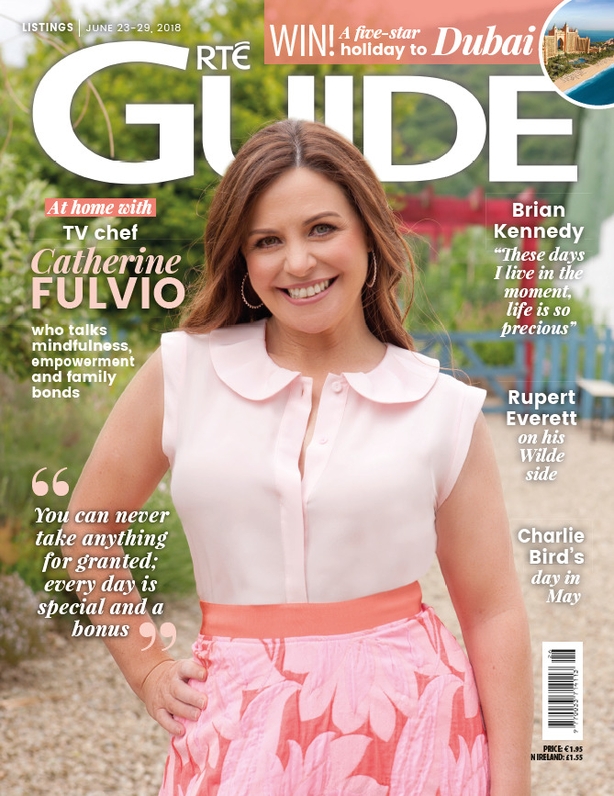 Elsewhere in this week's RTÉ Guide.
Rupert Everett Michael Doherty meets the writer, director and star of The Happy Prince; a Wildean drama ten years in the making.
A Day in May Darragh McManus talks to Charlie Bird about the stage adaptation of his book chronicling the 2015 marriage equality referendum.
Brian Kennedy The Irish singer talks to Nancy Previs about the state of his health, the joy of a power nap, and Burt Bacharach.
Ann Skelly Michael Doherty catches up with one of our most in-demand young actors, the star of a fine new Irish drama, Finding Candice.