This year on Super Garden, we saw the creation of five very different innovative and original gardens; Joanna O'Brien's Moon Gate Garden; Tzvetanka McFadden's Legacy Garden; Darren Joyce's Lock Keeper's View Garden; Catriona Hassett's Outback Oasis and Anthony Faulkner's Tranquility Garden.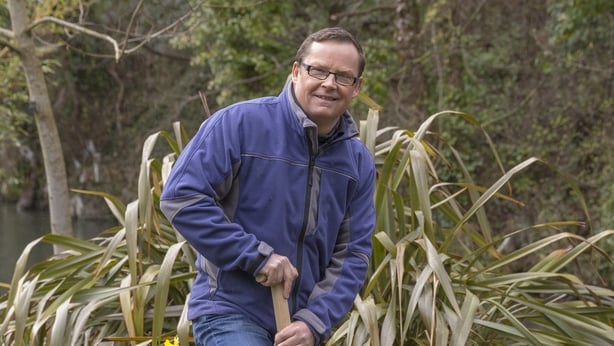 Now, we can reveal that the winner of Super Garden 2018 is Darren Joyce who created a Lock Keeper's View Garden for the Nassiris in Stepaside.
We caught up with the designer to discuss the inspiration behind his work and his experience on the show. Watch the interview in full above.
"I feel fantastic, I mean it's been a journey. It's been a three or four-month journey. I've had blood, sweat and tears in the garden for the competition and now I'm in Bloom - it's unbelievable.
"I've been coming to Bloom for ten years and I've always admired the designers and how they do their gardens and now I'm here standing toe to toe with them and it's great to be amongst those guys.
Although Darren is delighted to have made it to Ireland's premier gardening festival, he admits the journey was anything but easy.
"I had hypothermia, I broke two toes, I impaled myself with a screwdriver.

"It was just blood, sweat and tears but I got through, I got the garden done and the judges loved it and here I am now in Bloom and people are just wowed with the garden - it's fantastic."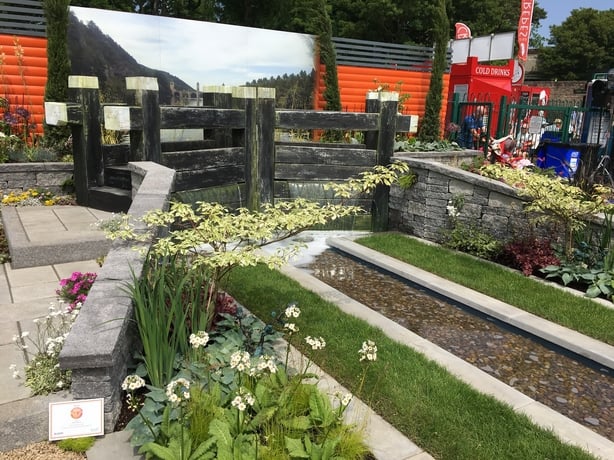 Darren was asked by homeowners Muji and Maryam Nassiri to give their Stepaside garden a Mediterranean feel. The French lock-keepers gate design was striking, ambitious and immediately grabbed the judges attention. Here, Darren explains the inspiration behind it.
"We've [Darren and his family] been travelling the canals and rivers in France for the last two years and we love the holiday because, its a mile a minute in Dublin and as soon as you arrive on the boat, you can only go eight kilometres an hour, your phone hardly works, you really relax very quickly."
He continued: "My sister Lorraine is not with us anymore but she always said to me, 'Why don't you do these competitions? You're very good.' And, you know, it was nice to do a little bit in honour of Lorraine.
"Her kids are fantastic, they're an inspiration and they also helped with the garden as well so it was brilliant - the experience has been unbelievable."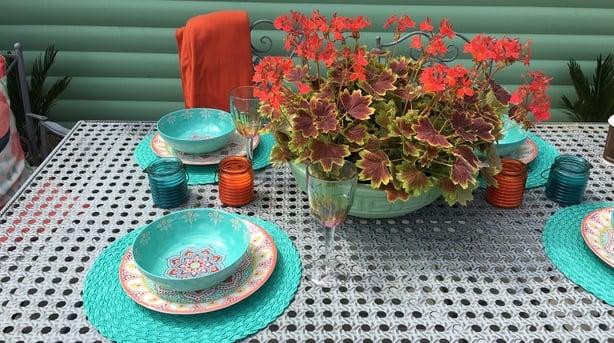 Crowds have gathered around to see Darren's winning garden but one visitor, in particular, made a big impression.
"I just met Michael D Higgins and Sabina, they sat up on the canal gate with me. We had a little chat about the canal - it was brilliant, I mean, how exciting is that?"