A new two-part RTÉ documentary series, My Trans Life, looks at the lives of 5 Irish transgender people. Three of the documentary's participants – Dylan, Lily and Jamie – joined Ray D'Arcy in studio.
Watch the two-part My Trans Life on RTÉ Player now.
Lily felt it was important to participate in the documentary in order to connect with anyone who feels "alone" or "vulnerable", particularly underage transgender teenagers and their parents.
Lily's mother Miriam, who Lily describes as "a superhero", features in the documentary. Lily explained that she was the one to bring up the subject of Lily possibly being transgender when she saw that Lily was struggling.
"She did more for me than I think many parents would have done for their young trans kids…She told me I was trans... My Mam knows a lot more about me than I give her credit for."
Lily said that this was a real comfort at a time when her mental health was "the worst it could have been".
"I knew since I was 11 what I was dealing with and I knew I was different but for my Mam to turn to me and tell me that she knows what's going on and that she wants to help, that's incredible."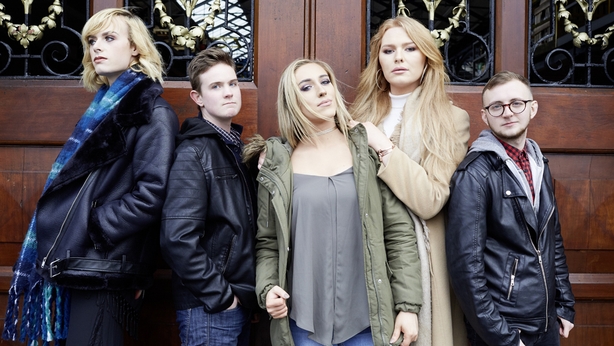 Dylan spoke about the stresses of being a teenager, which can be compounded when you are also transgender.
"I think there's a lot of pressure around being a teenager in general.

"Trans [teenagers] have a lot more because not only do they have to find a place to fit in but they have to then come to terms with the fact that they are not the gender they were assigned at birth."
"It's a lot harder because they have to compare themselves to cis-gendered females or males...there's always a feeling of, I'm not kind of performing my duties as a male or female."
Jamie explained that she initially came out as bisexual, which felt "safer". Then she took the very public step of coming out as gay on national television. Now, with the release of this documentary, she is coming out as transgender.
"Third time lucky, I suppose."
My Trans Life covers more ground than just being transgender, Jamie says:
"You're going to learn a lot. Not just about being trans but being young in Ireland in general."
Listen back to the full interview on The Ray D'Arcy Show above.