RTÉ's new two-part series, Stressed, looks at the science of stress and how it's impacting negatively on Irish society.
During the show, we'll get the results of the 'How are You Ireland?' survey developed by the Science Foundation Ireland Insight Centre for Data Analytics in UCD.
We spoke to Alison Keogh from the Insight Centre for Data Analytics to find out how social media relates to our anxiety and stress levels.
"Does social media use cause stress and anxiety? Or, do stressed and anxious people turn to social media for distraction? We can't tell from this study but one thing we can say is that our respondents were more stressed the longer they spent online.
"Of the over 1,000 self-selecting respondents to our 'How Are You Ireland?' app survey, carried out over four weeks in February, over half reported using social media for over an hour a day, with younger people demonstrating more use.
"We observed a trend that suggests that more social media use was associated with higher reported daily stress, poorer reported daily sleep, and poorer reported daily moods.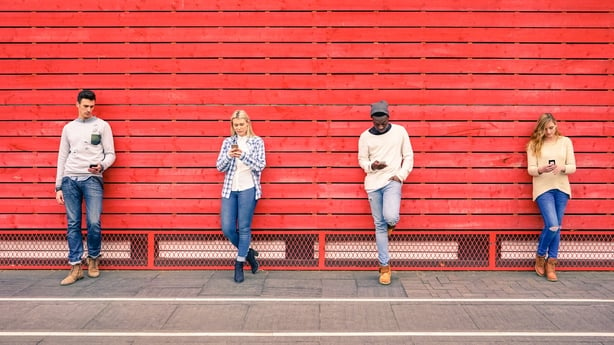 "Those in our survey who use social media for greater than two hours a day are more stressed. The impact of social media on sleep, which is well-documented, is notable given the pattern we also spotted when it comes to stress and sleep.
"People who reported better sleep in our survey tended to demonstrate less stress.
"People who reported achieving better sleep daily demonstrated a trend towards using social media less than those with poorer sleep."
"Again, chicken and egg, but it's hard to get around the conclusion that stress, social media and sleep are all interrelated. We should consider when and why we turn to social media, and the impact that this may have on our well-being."
Episode 1 of Stressed will air on Wednesday, May 23rd at 9.35pm on RTÉ One.
Episode 2 of 2 will air on Thursday, May 24th at 10.15pm on RTÉ One.