RTÉ's award-winning Big Week on the Farm is back for a third series. Not only will viewers have the chance to watch record-breaking stunts, live calving, and celebs wandering around in wellies but the weather will also be broadcast from the farm every evening.
We spoke to RTÉ Weather's Joanna Donnelly to find out the highs and lows of presenting live from the farm.
What's it like doing the weather reports live on location?
It's fun! It's a little different to the day to day - for a start it's certainly a new location. Preparing the content is the same; we need to follow the same procedure in terms of examination of the charts and the evolution of the weather.
Here in RTÉ, we are a "one man show" with an automated studio so it's just us in there facing the camera. When we're on location there are producers and directors and cameramen so a lot more attention on us. But the actual forecast is the same where ever we go!
What are you nervous about, and what kinds of things could go wrong in this set-up?
I don't personally tend to get nervous. I guess I've been at the work so long that I know that I'll prepare the best forecast I can and leave the rest to the producers to worry about. It's someone else's responsibility to worry about getting my product to air so I just let that wash over me. No point in worrying about what I can't control!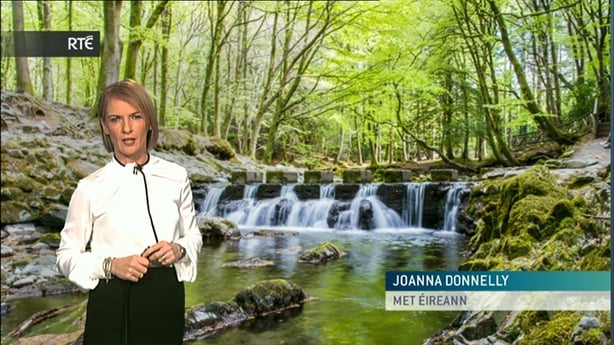 Weather plays such an important role for farmers. Does this make Big Week on the Farm an even more special show to work on?
As a city girl myself, it's fascinating to me to be in different environments for a while. I love learning about new things and my experiences with the Big Week on the Farm show to date has been nothing short of amazing.
I get to meet really interesting people and hear first hand their feedback on what we do. All in all, it's been very positive so far but every time a learning experience.
Will there be adjustments to the usual weather wardrobe? Is it harder to stay TV-ready when working on a farm?
I usually try to wear "smart casual" workwear on TV so a smart shirt and nice trousers work well. The studio is usually a fairly clean space but I'll wear boots for getting around the farm itself.
Is this the longest winter on record? How is the weather affecting farmers?
Meteorologically the winter is defined as December, January and February but I'm sure we can all agree that March gave a good run at it this year.
I'm sure it's not the longest on record but I know that it's been very hard on farmers and every time there is a delay on getting the animals back to grass it's very difficult to bear.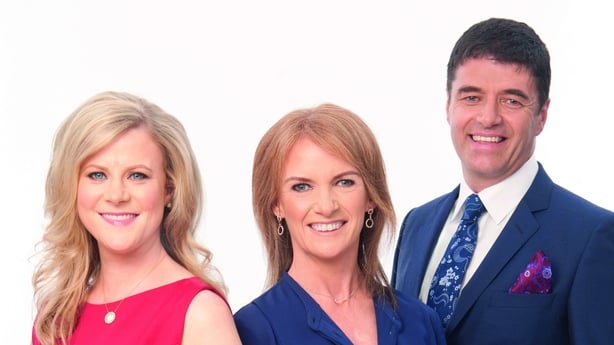 They always say never work with children or animals - are you going to risk either?
I milked a cow the year before last and it was great! I thought I had done brilliantly but Siobhan beat me. BUT - I beat Gerry so all was OK in the world. Kids are less predictable I think.
Weather plays such a big role in Irish culture so weather presenters become household names. Do you enjoy that side of the job?
To be honest, I don't really notice it that much. On a recent visit to Cork, I got a great feeling of 'celebrity' with people stopping me on the street to shake my hand but that really doesn't happen in Dublin! I am aware of people recognising me, but people are generally lovely so it's not a problem.
With that in mind, is it great to get on location and have some face-to-face interaction?
Yes, it really is. People are great. Everyone has something interesting to tell you. I love meeting and talking to new people and at the Big Week on the Farm, it's always interesting because they'll be coming from a community that I don't generally associate with. And different is always great!
What's the typical day when working on Big Week on the Farm?
I'll be on air after the six o'clock news so I'll have the morning to myself. I'll head out to the farm nice and early so that I can access the computers and prepare my forecasts - that takes a lot more time that people seem to realise - then I'll have a wander around, meet some of these people I've mentioned above - and relax. I'll get my make up done and change my clothes then I'll be ready to go.
Watch Big Week on the Farm at 7pm every night from Monday, April 9th to Friday, 13th on RTÉ One.