Award-winning broadcaster Joe Duffy talks to the RTÉ Guide's Janice Butler about providing a platform for the powerless. Read our sneak peek of the interview below.
"It bothers me when people say I'm naïve. I'm not naïve, I live in this country, I've three young kids, I've been a social worker, I've been a probation officer, I've travelled the country making Gay Byrne a household name; that was a chore!" he laughs.
"My mother always said to me: 'You're never as good as they say you are and you're never as bad as they say you are. And don't lose the run of yourself.' I live by that."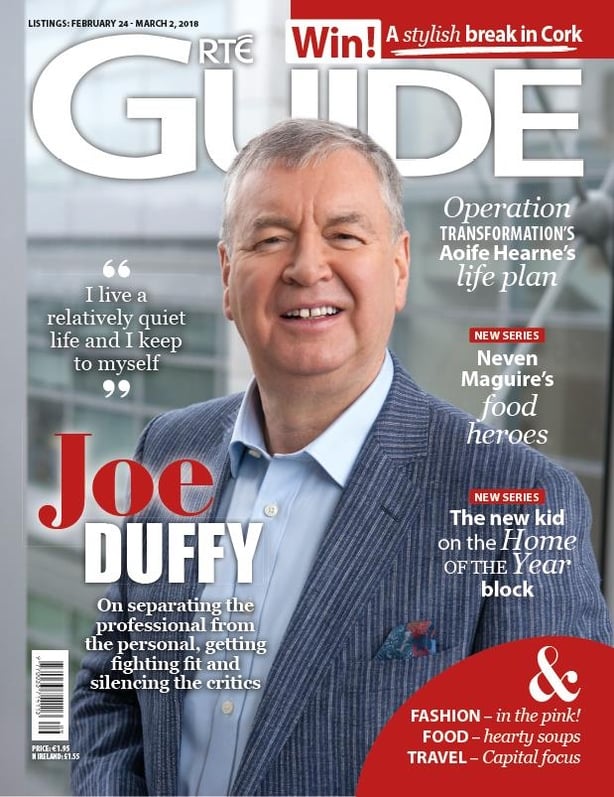 Elsewhere in the RTÉ Guide:
Anna Nolan The popular presenter chats to Andrea Byrne about life behind the camera
Aoife Hearne The Operation Transformation expert talks motherhood, diet and tough love
Home of the Year New judge Patrick Bradley talks about his own incredible home, which he built from shipping containers
Neven Maguire His new series of Irish Food Trails celebrates the best produce in the land. He
talks to Donal O'Donoghue.
Nathalie Stutzmann Nancy Previs catches up with the RTÉ NSO's principal guest conductor
Allison Janney Michael Doherty chats to the Oscar-nominated actress