It seemed that the nation was glued to their screens last night for the final episode of The Tommy Tiernan Show on RTÉ One. If you missed last night's episode, catch up now on RTÉ Player.
As always, Tommy was put on the spot as he greeted his surprise guests for the night; singer Damien Dempsey; TG4's weather presenters, Fiona Ní Fhlaithearta, Caitlín Nic Aoidh and Irial Ó Ceallaigh; international rally driver, Rosemary Smith.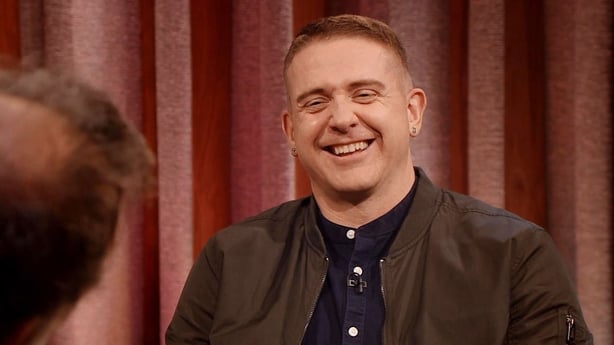 The comedian presented a fantastic finale but it was his interview with Dublin singer Damien Dempsey that had people gathering around water coolers this morning.
The two men spoke openly about a variety of subjects from drug abuse and pike replicas from 1798 to authenticity in entertainment and the benefits of a good cry.
"I suppose the music for me is like... it's all about healing, you know? It's very healing, the music and singing and playing and when you get people at a gig and they're all singing... it's just meditative, I suppose," explained Dempsey.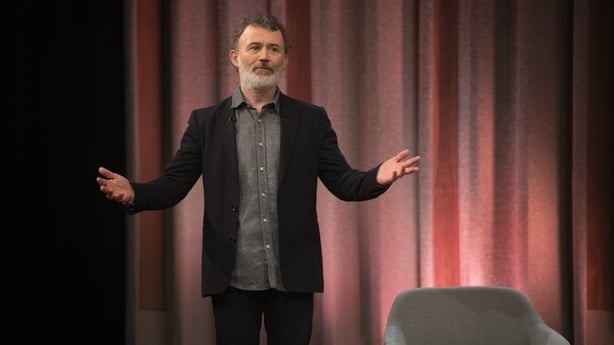 When asked if he found life to be an easy feat, Damien turned the tables on Tommy and emboldened the comedian to discuss his own battles with mental health.
"I'd say I'm like yourself, I get the old black dog [depression]. How do you cope with it?" asked Damo.
"I take it for a walk," joked Tommy. "How do I cope with it? I don't know how I cope with it. I think the people around me probably suffer from it, from my moods. I think I'm quite a moody person."
He continued, "Yeah, there would be sadness. How do I cope with it? I'm not sure that I do."
.@tommedian asks @damodempsey about the last time he cried. The #TommyTiernan Show is on now! pic.twitter.com/P6GrnJ6U4Z

— RTE One (@RTEOne) February 7, 2018
Damien revealed that he uses singing, yoga and swimming in the sea to help battle his own depression but what impressed Tommy most was the singer's ability to cry. "Yeah, I cry a good bit yeah. It's great, I love crying," said Dempsey.
"That's an incredible thing to be able to access as a man," said Tommy.
"I think lots of men in the country would be, God they'd be... I think there's kind of a cleansing thing that happens when you're crying," he continued.
Viewers took to Twitter to say how much they enjoyed the interview:
Right so @RTEOne ... 1. Give @Tommedian a prime time slot for his show. 2. Allow the show to be live. 3. Make it every week. It's the best thing in Irish television since Love/Hate. RT if you agree people. Lets make this happen. #tommytiernan

— John Connors (@johnconnors1990) February 7, 2018
There is something very honest and lovely about Damien Dempsey. @Tommedian #TommyTiernan

— Sarah Kenny (@SarahKenny2) February 7, 2018
Lovely interview with Damien Dempsey. Two brave authentic sensitive souls @Tommedian @damolyrics #mentalhealth https://t.co/YeDLvishjN

— Niamh Digan (@niamh_digan) February 7, 2018
Powerful stuff from the Damo fella 💚 #DamienDempsey #TommyTiernan https://t.co/JBgDyb0ID4

— Dan Byrne (@DanByrne89) February 7, 2018
Fair play to Tommy and Damien Dempsey,a very honest interview..no BS... #tommytiernan

— Allan Farrelly (@allan_farrelly) February 7, 2018